May 19, 2014
Getting the Drop on Andrew Bell

Last week, we heard the announcement of the next in a long line of epic Dunnys by Andrew Bell with the Lemon Drop, so we thought it would be a good time to catch up with him. Andrew is always busy and up to something, but he put down the sculpting tools and drawing pens to answer four quick questions for us.
KR: What have you been up to since Mardivale release?
AB: Last month I had a solo show of sculptural pieces at Stranger Factory that had taken up almost all of my time for the last few months. I'm still catching up!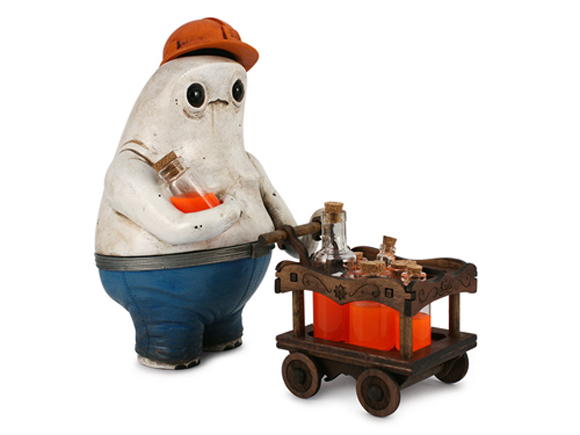 KR: Convention season is right around the corner. Have any big plans for San Diego Comic Con?
AB: I'll be there, there will be things!
Just like everyone else right now, Andrew is tightlipped on SDCC news!
KR: So what is in store for that 4′ Dunny you got from KRNY?
AB: It just got sanded down, that took longer than I had hoped. Fresh coat of paint coming up..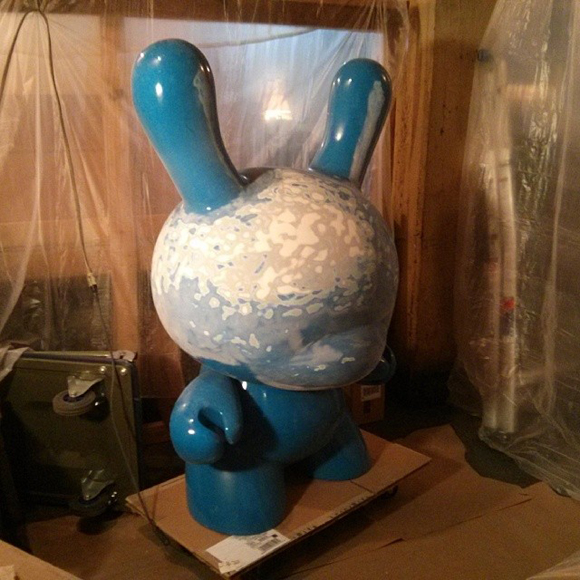 KR: We want the "real" story of both lemon drop and orange drop. Do they correlate?  What is each about?
AB: Orange Drop features a combination of elements and themes from past Dunny designs and from my recent work. It's about the consumption of resources, the destruction of environment and nature's amazing ability to adapt. Luckily the highly evolved lotus flower skull spider is on the back so arachnophobes are safe. The mini Lemon Drop version plays off the name of the 20″ with a translucence yellow material reminiscent of classic lemon drop candy.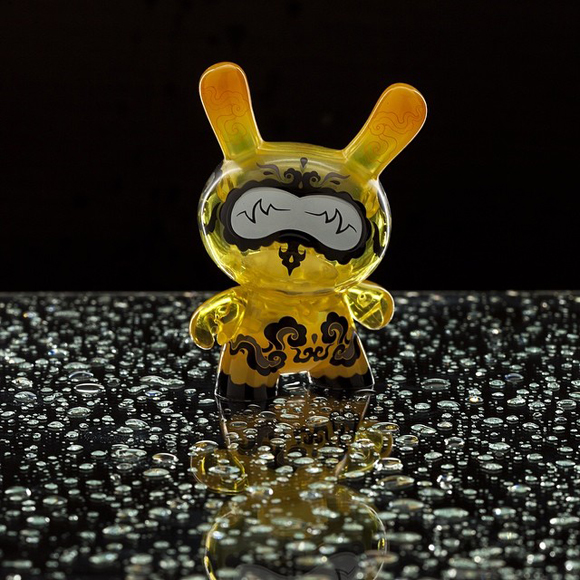 Are you excited now? We can't get enough of Mr. Bell!
The post Getting the Drop on Andrew Bell appeared first on Kidrobot Blog.