January 21, 2010
Gary Baseman Interview (part 3 of 3)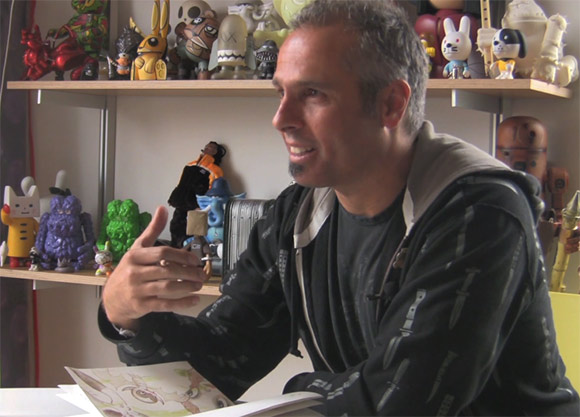 Gary Baseman's work has been represented in practically every medium. Baseman's artistic empire includes the award-winning Teacher's Pet, art for the wildly popular board game Cranium, and packaging art for Mr. Smolin's 2007 The Crumbling of White People.  In 2005, Basemen lent his signature style to Dunny Series 4. We managed to sit him down briefly at KRTV studios to talk about his work, finding himself, and his own holiday.
In this last of a three-part series, Baseman talks about overcoming obstacles and criticisms, and the importance of finding your own path.
Learn more about Gary Baseman on his artist page, peruse products by Gary Baseman on Kidrobot.com, see Baseman's exclusive toy for Kidrobot Black, or view the first segment or second segment of the interview.
The post Gary Baseman Interview (part 3 of 3) appeared first on Kidrobot Blog.