January 04, 2010
Gary Baseman – Artist Profile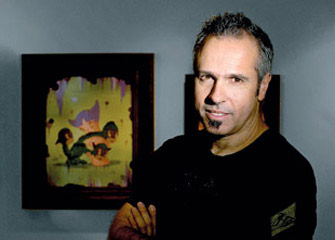 Gary Baseman is the three-time Emmy award winning creator and executive producer of the critically acclaimed animated series and feature film Teacher's Pet.
One of the leaders of the L.A. underground art movement, Baseman blurs the line between toy culture and fine art with his strong iconic images, which are playful and dark, childlike and adult, id-driven and thought provoking. He coined the term "pervasive art" to describe and categorize his surreal work. Baseman's artwork has exhibited around the globe in Rome, Los Angeles, New York, Taipei, Barcelona, Sao Paulo, and Berlin. His work can also be seen in The New Yorker, Time, The New York Times, Rolling Stone, and on the best selling game "Cranium." Entertainment Weekly Magazine named Baseman as one of the 100 Most Creative People in Entertainment.
Find out more about Gary Baseman here on the KRonikle or shop for Gary Baseman on kidrobot.com.
Work
[nggallery id=98]
Interview
Web
The post Gary Baseman – Artist Profile appeared first on Kidrobot Blog.