April 30, 2012
Free Runner Diamond Kid Custom By Tony Gil
SF artist Tony Gil recently showed off his customizing skills at Kidrobot San Francisco's first MUNNY Designing Session and he continues to do so with his latest custom, Free Runner Diamond Kid. Although now sold out, Free Runner Diamond Kid was Tony's first custom 7-inch Kidrobot mascot and he did a super limited series of 5.
"Caught in action, perfectly balanced on one hand and spraying the town with the other. Jumping and climbing walls as if he were spiderman. Good luck catching him as he is fast and furious."
Enjoy his cool time lapse video of Tony digitally sketching this kick ass custom concept.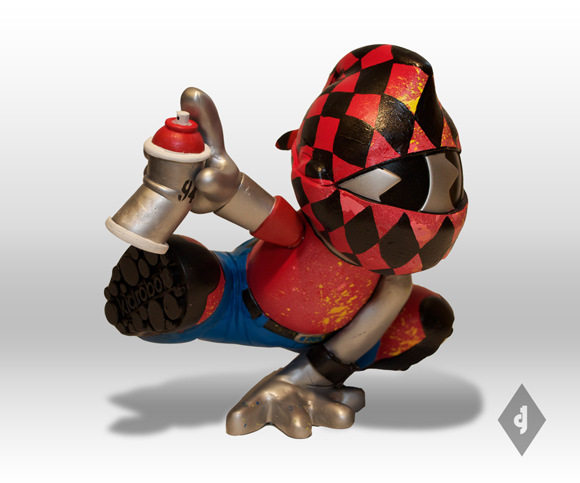 Time Laps Sketch of Free Runner Diamond Kid from Tony Gil on Vimeo.
The post Free Runner Diamond Kid Custom By Tony Gil appeared first on Kidrobot Blog.