November 16, 2011
FREAK Store Loves MUNNY!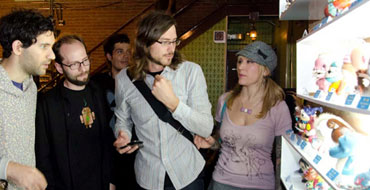 The Venezuelan MUNNY lovers at FREAK Store recently hosted their annual custom MUNNYWORLD juried exhibition, I LOVE MUNNY 3.0. This year's event was extra special with an esteemed judging panel of KR faves Andrew Bell, Jon Burgerman, and  Tara McPherson, along with Sean Leonard of The Cotton Candy Machine and local art allies Burundanga Design.
There were more than 160 participants in the running, but only 50 made the exhibit short list which the jury chose the best in each category. The Best in Show went to Charles Rodriguez with his custom BUB named Nanuk. The other featured categories included Best Modified – Glen Fernandez; Best Illustrated: Silke Vermehren and Michael Wong; Most Innovative: Maarten Vander Ber; Best Material Use: Ana Sánchez; Best Comic Character: Maikel Vargas; Most Voted: Jesús Cedeño and the Best Designer Younger than 15: Abraham Martínez. Congratulations to all the creative artists that entered and the talented winners that made this show so spectacular.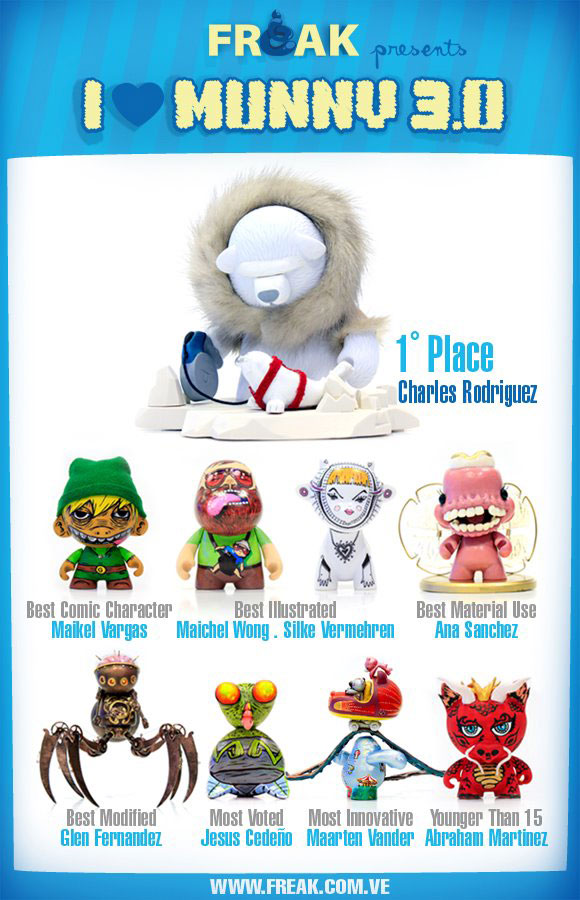 The post FREAK Store Loves MUNNY! appeared first on Kidrobot Blog.