November 18, 2014
FlipBooKit Show coming to Brooklyn on November 22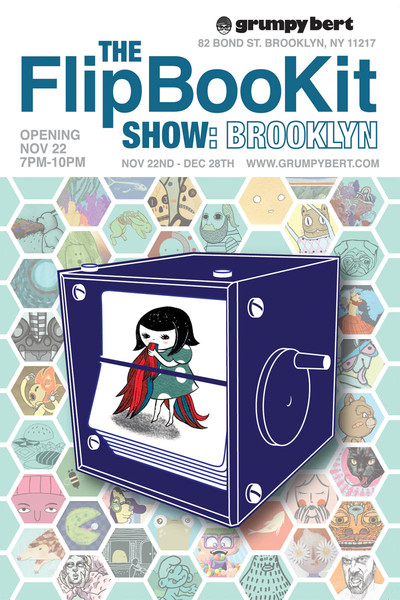 Now this is a new kind of show we are excited to see, FlipBooKit!
Coming to Brooklyn this Saturday, November 22nd is a visual art experience reminiscent of notebook doodles of yesteryear. These amazing artist edition FlioBooKits bring a fun twist to many of the Kidrobot artists we know and love like Luke Chueh, Aya Kakeda, Scott Tolleson, and more.
Check out some of the previews below:

FlipBooKit Show : Brooklyn
November 22 – December 28, 2014
Opening Night: November 22nd 7:00-10:00pm
Grumpy Bert
82 Bond St. Brooklyn, NY 11217
The post FlipBooKit Show coming to Brooklyn on November 22 appeared first on Kidrobot Blog.