January 20, 2012
"First Time For Everything" Exhibition By Spen1 At KRMIA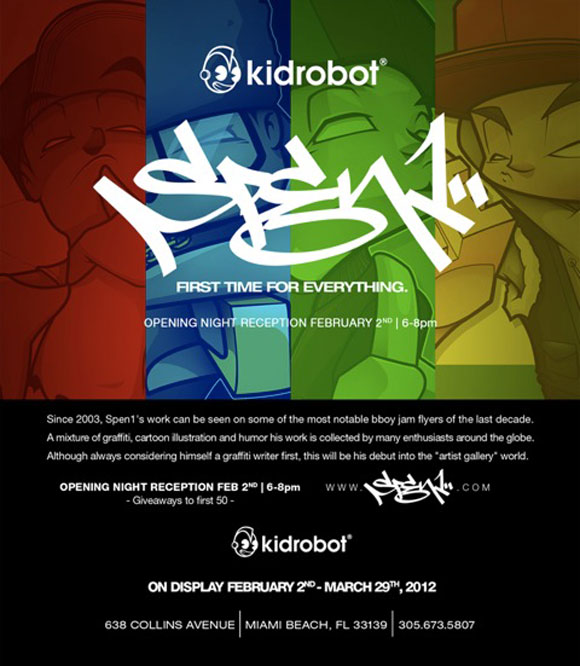 South Florida illustrator and graf artist, Spen1 is stepping out of the streets and into the gallery at Kidrobot Miami for his new solo exhibition, First Time For Everything. Well known for his b-boy jam flyers, Spen will be taking his mixture of graffiti, cartoon illustration and humor to a new level with fresh paintings, digital prints, t-shirts, button packs and a b-boy inspired custom Mega MUNNY. First Time For Everything debuts Thursday, February 2 with an opening reception from 6-8pm and will be on display through March 29. Woop woop!
SPEN1 X Kidrobot Gallery "First Time for Everything" from Bonh on Vimeo.
The post "First Time For Everything" Exhibition By Spen1 At KRMIA appeared first on Kidrobot Blog.