August 06, 2009
Exclusive MAD White Ape Giveaway
updated 8/6
The angry White MAD Ape 3-inch Dunny can't be bought. But you can get him for free! We're giving him away today at all Kidrobot retail stores when you make an apparel purchase!
So pick up some hoodies or tees, score 1 of only 500 MAD Apes, and if you're in NYC, stick around and meet the artist himself at 6pm and he'll ink your vinyl. Offer valid only while supplies last, so drop by before we run out! See details below!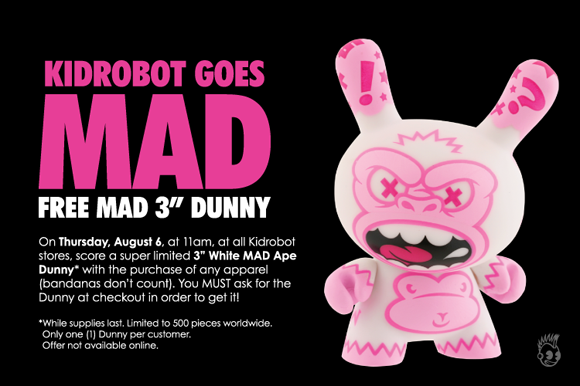 Check out MAD's artist profile!
The post Exclusive MAD White Ape Giveaway appeared first on Kidrobot Blog.