May 04, 2011
Everyone Loves A Mystery Or Do They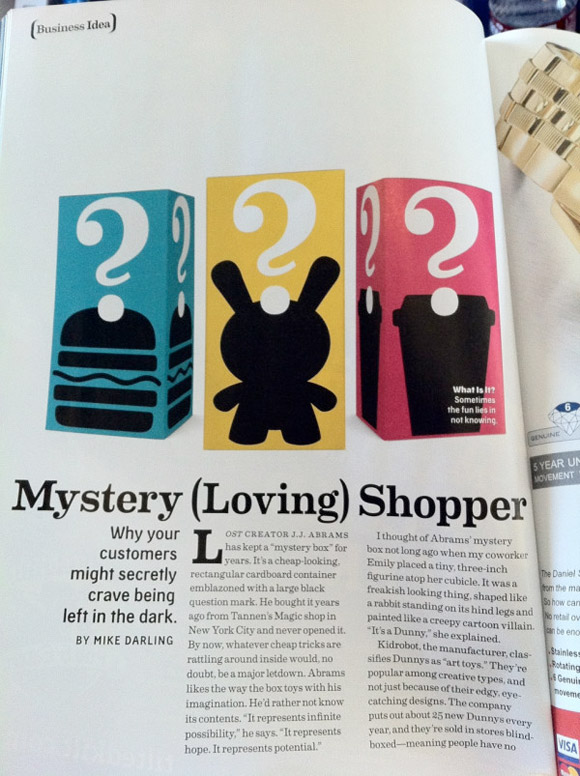 This somewhat of a Dunny sighting was posted on Twitter yesterday by KR fan and toy collector @wolfchild59. The article was spotted in the Southwest in-flight magazine while waiting for take off.
It makes me wonder what is your view on the mystery shopping phenomenon aka blind boxes?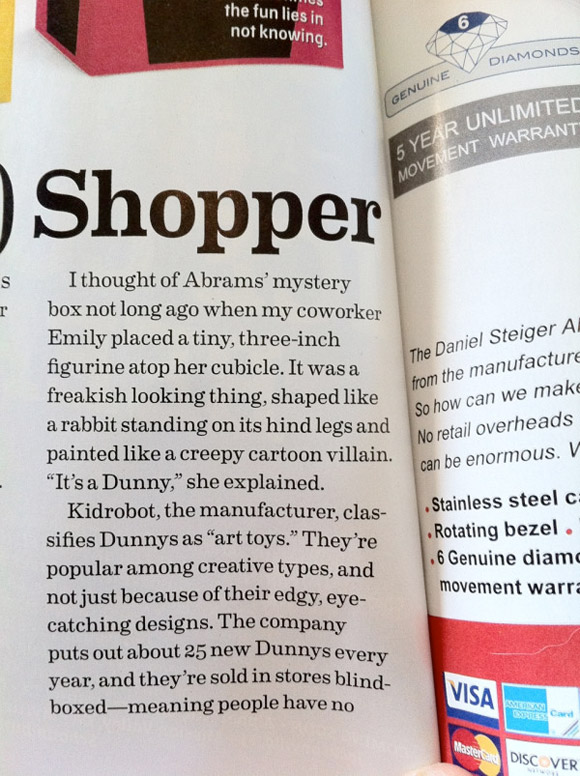 The post Everyone Loves A Mystery Or Do They appeared first on Kidrobot Blog.