January 19, 2011
Dunny Azteca II Worldwide Launch Parties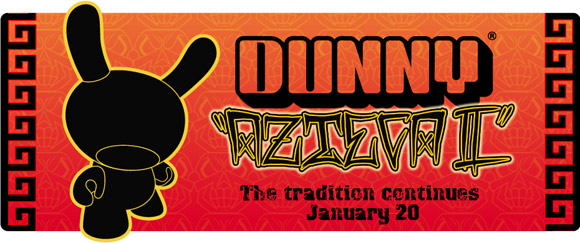 The worldwide launch of Dunny Azteca II kicks off tomorrow and Kidrobot is celebrating this monumental occasion with numerous signing events, trading parties and a 2-day LIVE webcast with Azteca II artists, Jesse Hernandez (Thursday, January 20 at 5pm EST) and Carlos East of The Beast Brothers (Friday, January 21 at 5pm EST).
The global fiesta starts online with a FREE exclusive giveaway Dunny by Marka27 for the first 100 case purchases on Kidrobot.com (11am EST) and the first 25 case purchases on Kidrobot.eu (4pm GMT). Kidrobot will be hosting signing events with Azteca II artists, refreshments and exclusive poster giveaways at 4 of the 5 Kidrobot stores (New York, Miami, Los Angeles and San Francisco), as well as a trading party in London. Many of the Dunny designers will be attending the huge celebration at Headquarter in Mexico City. ¡Viva Azteca!
Kidrobot New York with Marka27 and Carlos East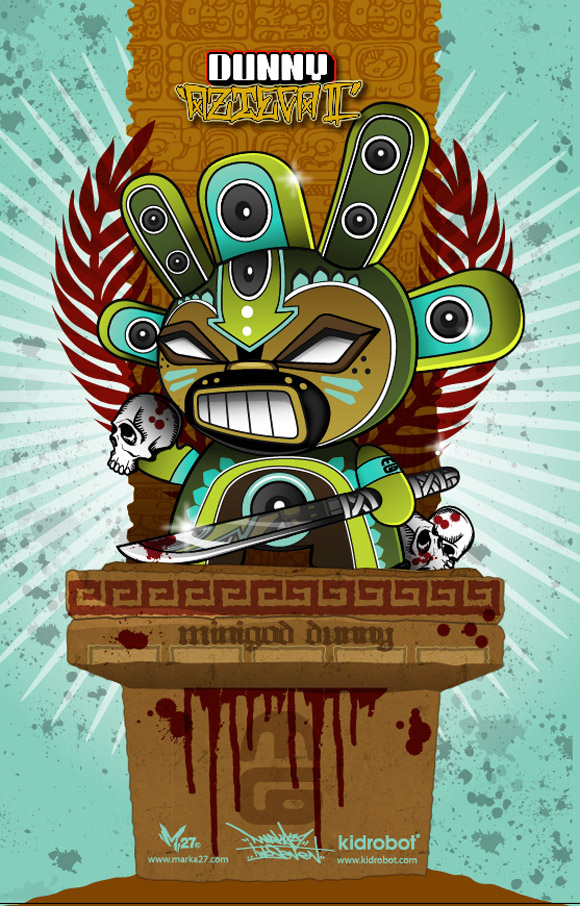 Join Marka27 and Carlos East of The Beast Brothers at Kidrobot New York from 6-8 pm. The first 100 customers will receive one of either M27's (above) or Beast Bro's (below) exclusive Azteca posters.
Kidrobot Miami with Ernesto East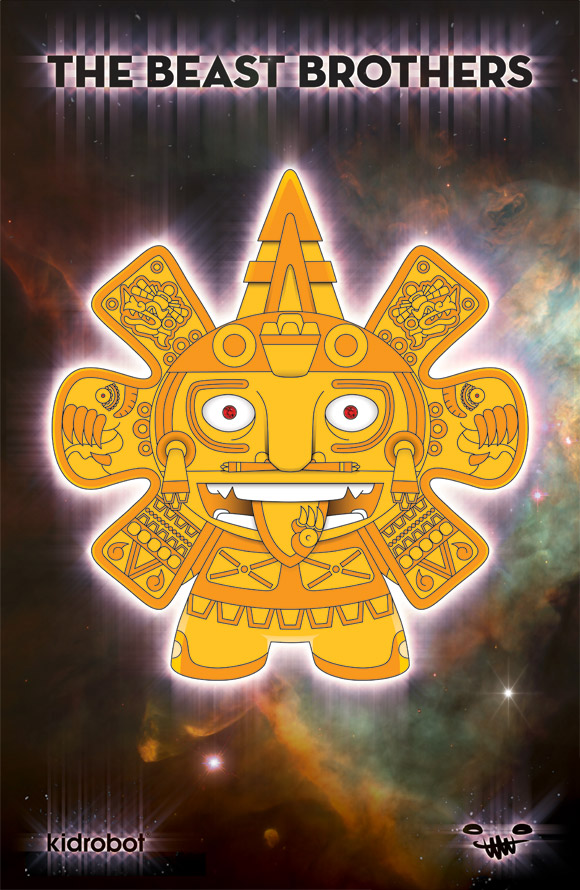 Ernesto East of The Beast Brothers will be signing down in South Beach at Kidrobot Miami from 6-8pm for this epic launch. Be one of the first 50 in line and get this majestic print with their rare golden color variant of the Calendario Azteca Dunny.
Kidrobot Los Angeles with Miguel De La Barracuda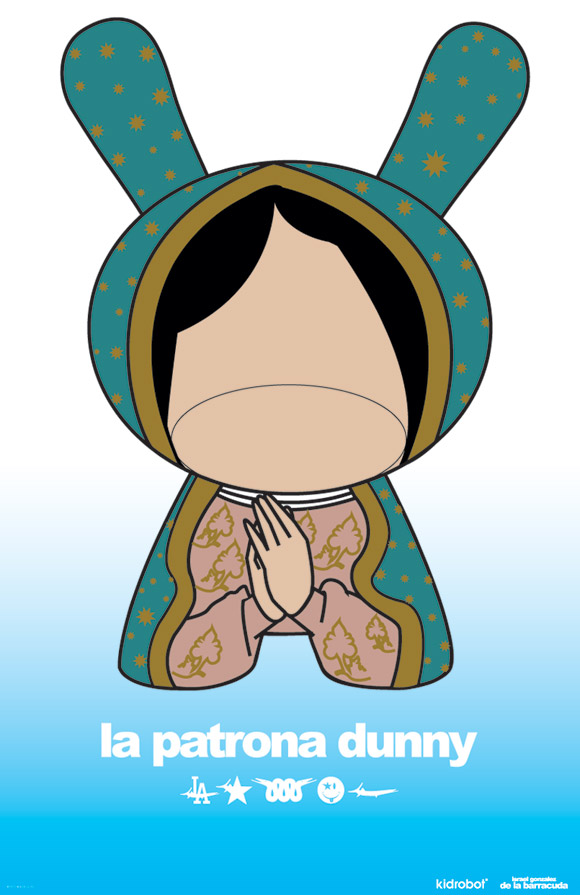 Hang with Miguel De La Barracuda at Kidrobot LA from 6-8pm tomorrow night. Be one of the first 50 customers and score his exclusive La Patona Dunny poster. Enjoy yummy traditional refreshments provided by Jarritos.
Kidrobot San Francisco with Jesse Hernandez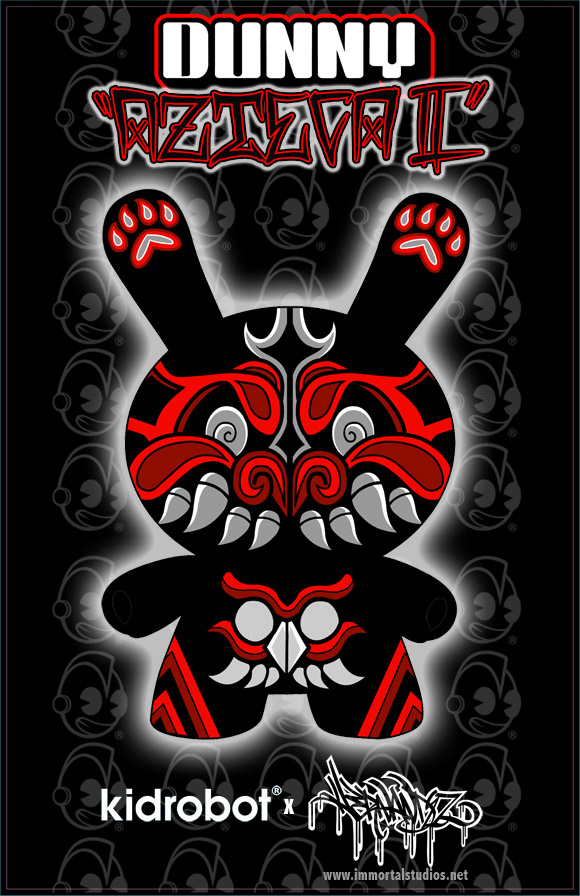 Kidrobot SF will be accompanied by Jesse Hernandez from 6-8pm. Get there early if you want to score one his 50 exclusive launch party posters.
Worldwide Launch Party Locations
Hit up our Google map here and find your closest location of exclusive Azteca II launch parties. Keep in mind, not all stores are celebrating tomorrow. Times will vary from location to location. Check with your local Dunny dealer for specific times and details.
The post Dunny Azteca II Worldwide Launch Parties appeared first on Kidrobot Blog.