November 12, 2015
DTA Dunny Show 2 Artist Profile: Brent Nolasco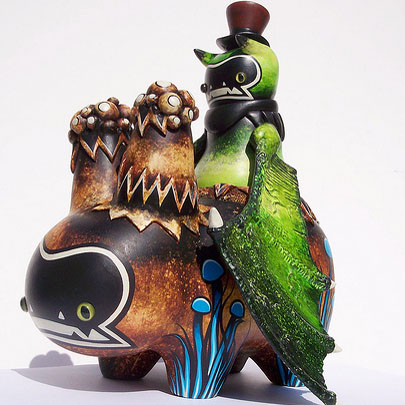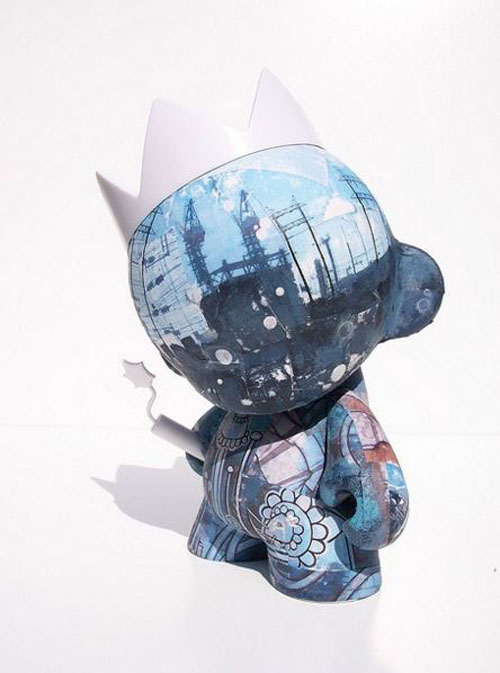 Brent Nolasco, prolific painter with the proficient color palette, well regarded customizer, and member of this year's DTA Dunny show 2. Brent has been a cornerstone of the the vinyl scene for many years utilizing is own characteristic style on a plethora of platforms and his own creations. His work teeters a line of both beautiful and bold that has become a fan favorite within the scene.
In his own words:
I use a multi-faceted palette of mediums and surfaces. I draw from organic and mechanical forms so you cannot always pin-point them as robots or animals. To me they are about life and interaction ? a reflection of what I see day to day. As humans we long for acceptance and love and I believe that there is a force in us that seeks out these properties in others to make us whole. I love to push myself to come up with new ideas and characters and to discover new ways to express them.
Like all of our recent DTA Dunny Show coverage, we wanted to get to know a bit more about this amazing Allentown, PA artist, so we asked Brent a few questions.
Who are you? (background, inspirations, etc.)
I was born in Long Beach, CA and attended the Center for Creative Studies in Detroit for a year. I moved to the East Coast 15 years ago and started exploring the New York art world around then. I came across Kid Robot in their first incantation on Prince Street, and started to translate my paintings onto their 3D toys.
I am inspired by nature, industrialism, music, and other artists. I take all of my influences and swirl them into my artwork. I like to go to art shows in New York to get ideas. Seeing the art in person is exciting and opens your mind to seeing things in a different way. Some of the recent shows that I have gone to are: Takashi Murakami, Keith Haring, Jeff Koons, Jean-Michel Basquiat, KAWS, and Shepard Fairey.
I also draw inspiration from music. I always have it on while I'm working and the melodies and lyrics give me ideas. I am currently listening to the last 2 Kurt Vile albums, Ryan Adams, Sonic Youth, The Kills, Grateful Dead, EPMD, Interpol, and The National
What attracts you to using designer toys as the canvas for your art?
Designer toys give you an open canvas to create and capture whatever is on your mind. It challenges you to figure out how to interpret your vision onto a 3d form in a way that highlights your skills and style. It also enables you to bring your artwork to another audience, and opens the doors for them to experience your work.
What was the inspiration for your piece in the exhibition?
For these pieces, I looked at past and present work that I have done, and drew from both, to integrate them together. I wanted to include both painting and sculpting. In the past, I stuck to just painting, but over the years, I have learned to sculpt, so I was able to combine the two. I usually sketch out my ideas, but as I start working on the piece, it starts to have its own life.
I have two Dunnys for this show, one will be sculpted to focus on my new style, and the other will be strictly painted to keep true to the form of the Dunny, and the initial work that I was known for.
Where can someone find out more about you and your art? (website, facebook, twitter, instagram)
www.brentnolasco.com
fb/brent.nolasco
IG / brentnolascoart
Anything Else you'd like to say:

It's an honor to be a part of this show, with this great group of artists and I look forward to seeing what they all do.
Check out some of his his past work: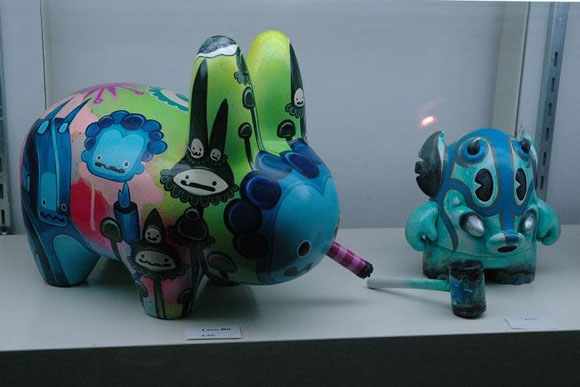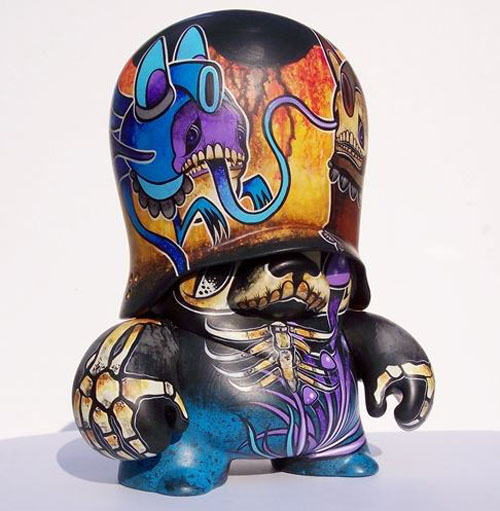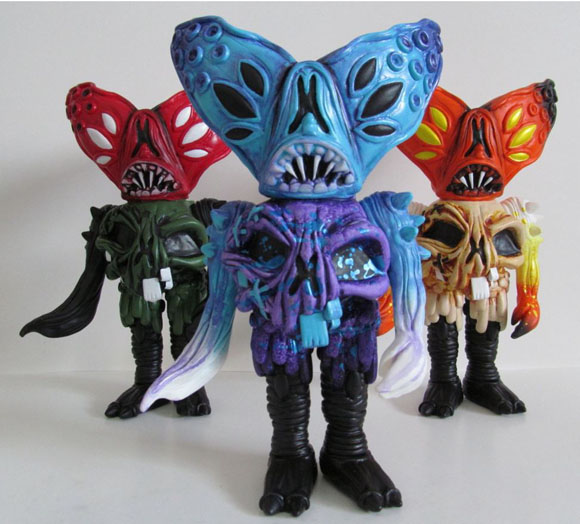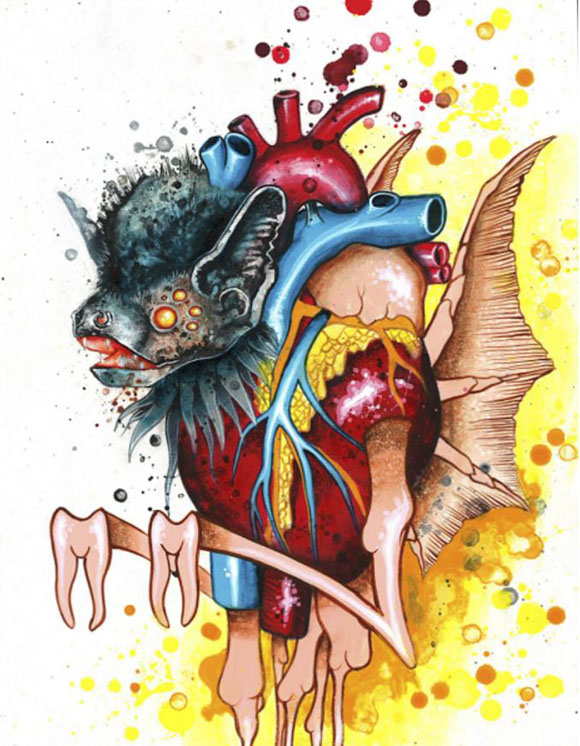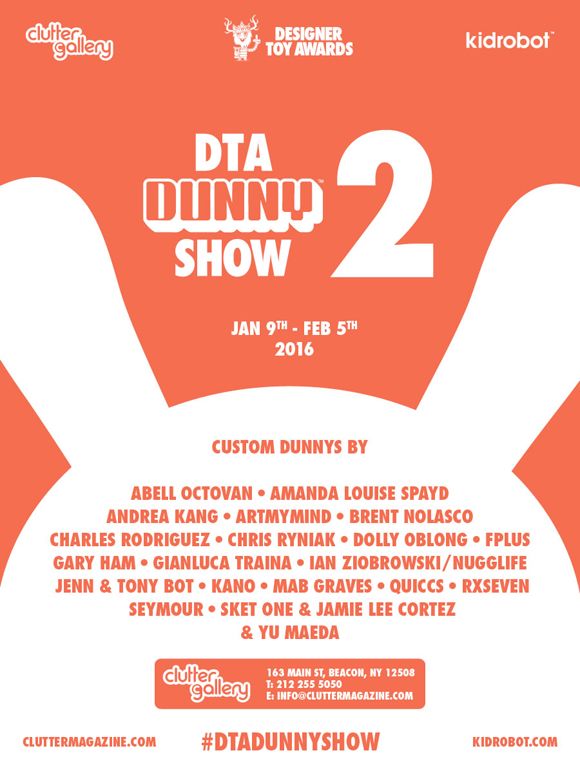 The post DTA Dunny Show 2 Artist Profile: Brent Nolasco appeared first on Kidrobot Blog.