January 17, 2011
Dr Dunmore Taggert Custom Dunny By Huck Gee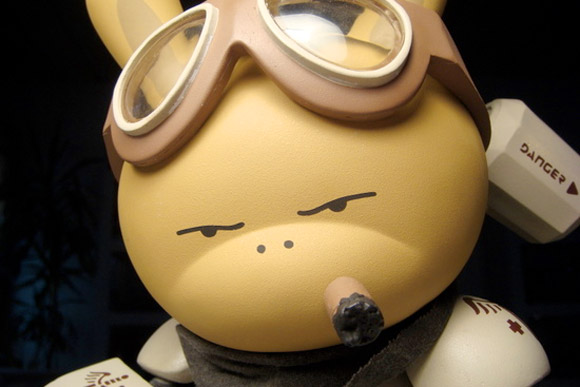 2tone Dunny artist, Huck Gee knows a thing or two about customizing platform toys. His most recent Dunny creation, Dr Dunmore Taggert was released last week in a series of 10 and sold out shortly after the announcement. With a production quality paint job and articulated fingers, not a detail was overlooked in this limited edition masterpiece.
Shown here wearing the Vlad Systems Terrain One Mobile Suit©, Dr Taggert is fully prepared for whatever situation the day delivers. The ornery battlefield curmudgeon surgeon is just at home on a Vlad Systems Omega Class Drop Ship© as he is doling out medical advice in the jungles and favelas of Naoya 13. And when we say "at home" we mean "complaining nonstop"… grumble, grumble, grumble.
Keep up with Huck on Twitter for more timely updates and upcoming release announcements.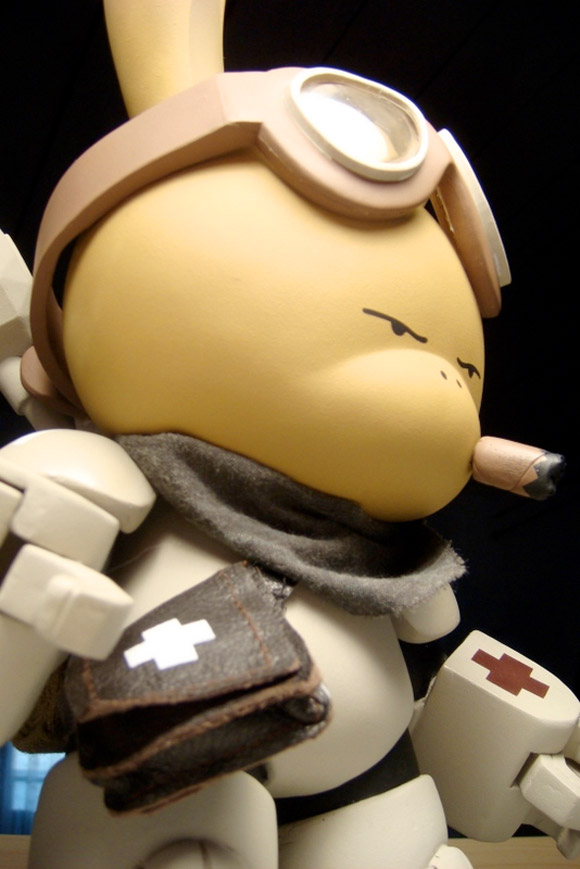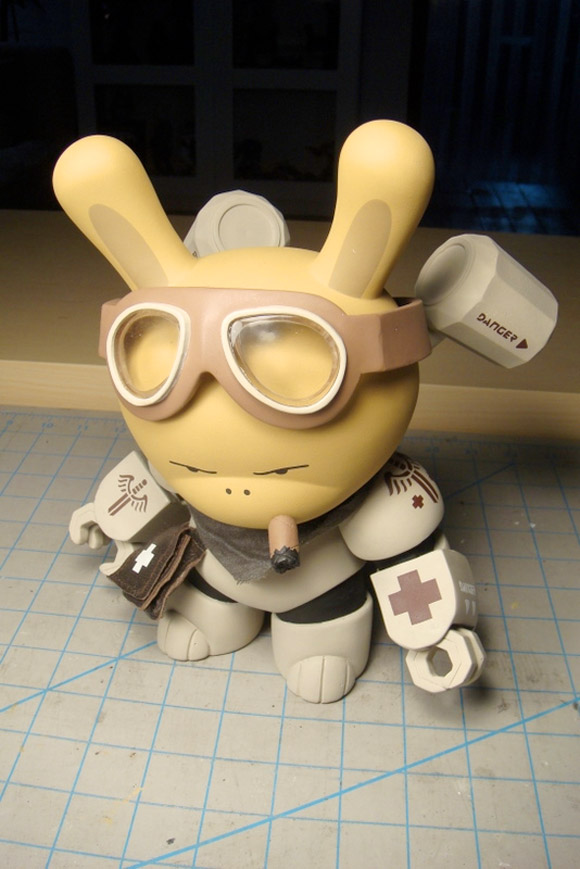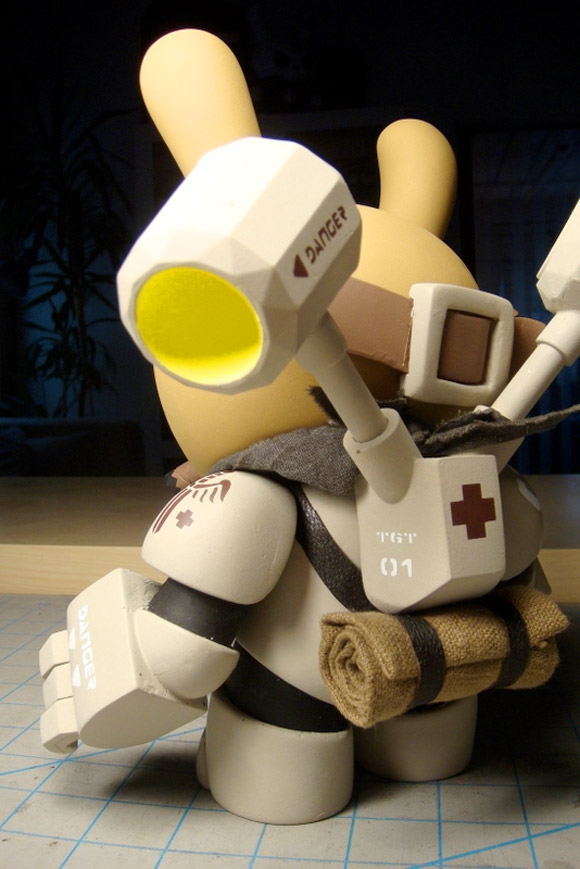 The post Dr Dunmore Taggert Custom Dunny By Huck Gee appeared first on Kidrobot Blog.