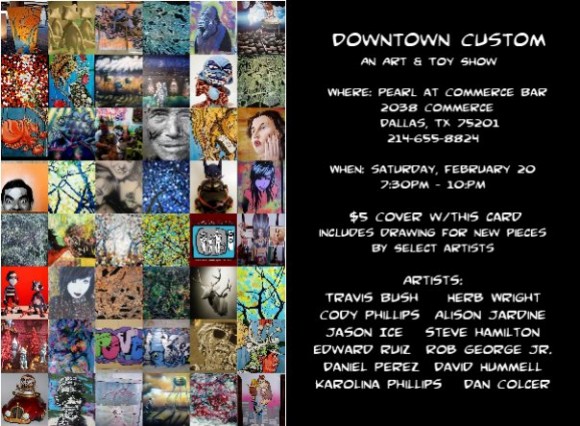 If you're in the Dallas, Texas area this weekend, check out the Downtown Custom show. It features a bunch of artists like Steve Hamilton, Edward Ruiz, Rob, George Jr., Daniel Perez, Karolina Phillips and others! There's going to be live music, so it's a good time guaranteed. Admission is $5 plus the flyer.
Downtown Custom Show
Saturday, February 20, 2010
7:30pm – 11:00pm
Pearl At Commerce Bar
2038 Commerce
Dallas, TX
Facebook page
The post Downtown Custom Show in Dallas, TX appeared first on Kidrobot Blog.
Leave a comment