September 10, 2010
DOTS – A New Street Art Documentary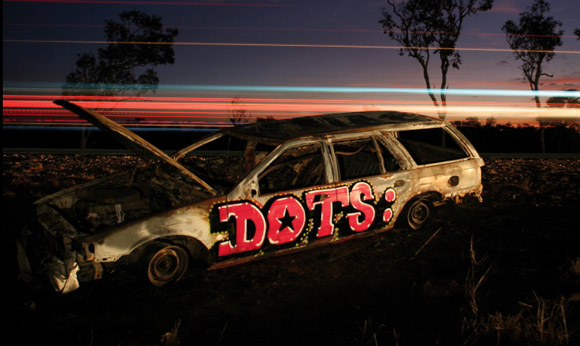 Have you heard about the new graffiti documentary, DOTS? Mystery filmmaker, The Baron is creating a film with the London street art collective, Burning Candy. The diverse bunch that make up BC include Cyclops, Cept, Dscreet, Goldpeg, Mighty Mo, LLB, Rowdy, Sweet Toof and Tek 33. In the movie they travel the world over, visiting the cultures that influence and inspire their art and get down with the locals.
From caves to cars man has always painted in public, the only difference now is hes got spray paint to do it bigger and faster.
Burning Candy are the London Crew embracing all the techniques ancient and new, in order to make their mark all over the world.
To fund the film, a box set of 9 limited edition prints from the artists are available for £450 and limited to 150 pieces. Not a bad price to pay for art plus you get co-producer credits in the film and future royalties when the film takes off. Hit up DOTS website for more updates and check out The Baron's interesting interview on Juxtapoz.com.
via Juxtapoz
The post DOTS – A New Street Art Documentary appeared first on Kidrobot Blog.