September 18, 2012
Discuss The Evolution Of Street Art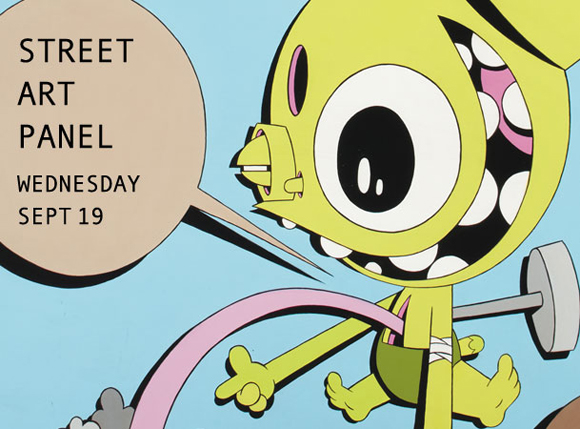 Time to put down your cans,  Doyle New York is hosting a panel discussion tracing the evolution of street art with artists: Buff Monster, Adam Cost (AKA COST), Hrag Vartanian and David Meade. Scheduled topics include the transition of Street Art into major galleries and museums and the globalization of  street art with an open Q&A session that will follow the presentation. The discussion starts tomorrow Wednesday, September 19 at 6:30 pm. The panel discussion is free and open to the public but reservations are required. You can join the discussions by contacting Doyle at events@DoyleNewYork.com or 212-427-4141, ext 600.
Keep an eye open too because Doyle will be hosting a huge Street Art auction coming this October.
Doyle New York
175 East 87th Street
New York City
The post Discuss The Evolution Of Street Art appeared first on Kidrobot Blog.