February 18, 2011
Dievas Signing At KRMIA Wrap Up – Tonight at KRNY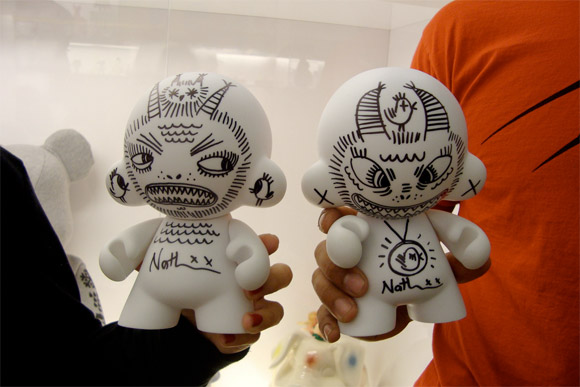 Scarygirl creator, Nathan Jurevicius continued his Dievas Dunny signing tour last night at Kidrobot Miami. Fans flocked to meet the Aussie artist and collect his very first Dunny. Nathan went wild doodling on MUNNYS and not one person left with out a smile.
Tonight, Nathan J. will be finishing his tour at Kidrobot New York from 6-8pm. Get there early if you want to be one of the first 25 and score an exclusive Dievas poster.
The post Dievas Signing At KRMIA Wrap Up – Tonight at KRNY appeared first on Kidrobot Blog.