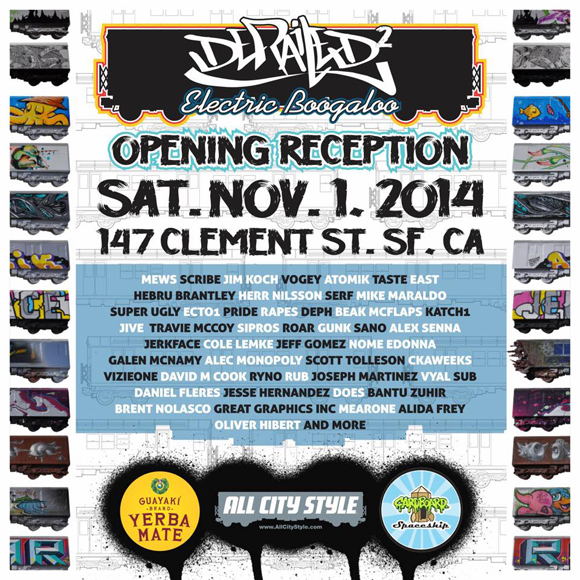 Using All City style trains, Cardboard Spaceship is about to put on group art show of epic proportions, "DERAILED 2 : ELECTRIC BOOGALOO". The trains pull in at Woot Bear in San Francisco, on November 1st, 2014. Just look at the amazing lineup!
We got a taste of the show right here from Kidrobot alum Galen McKamy!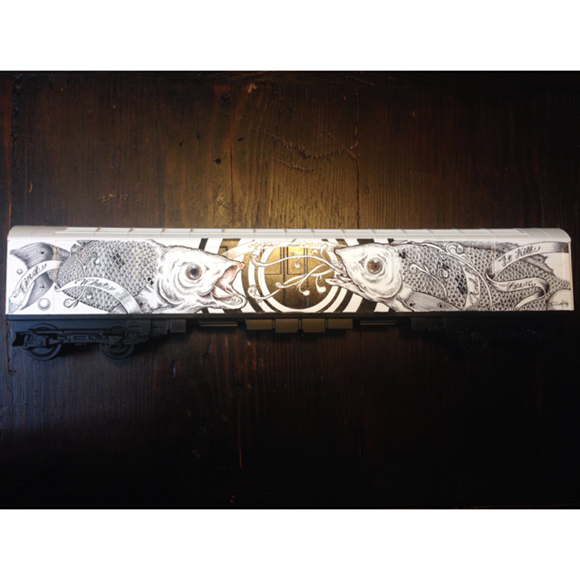 The post DERAILED 2 : ELECTRIC BOOGALO this Saturday! appeared first on Kidrobot Blog.
Leave a comment