August 03, 2010
Daily Dunny 2010 – Day 3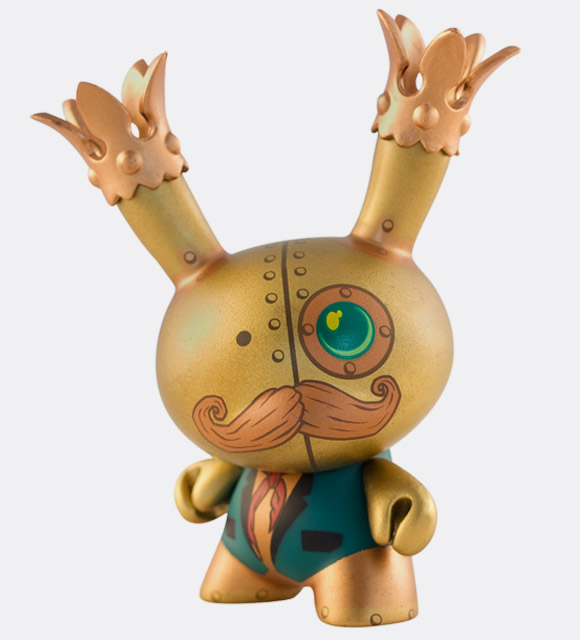 UPDATED: 8/4/10
We are counting down the days to the launch of Dunny Series 2010 and every day is a new contest with an up close look at a new design and it's artist. Today's Daily Dunny design from Series 2010 is by UK artist, Doktor A.
Question: Name all six of the characters from Mechtorians series 1?
Enter to win a $100 Kidrobot gift card. Email the correct answers to Dunny2010@kidrobot.com by 11:59 pm PST tonight to enter the drawing. Winner will be announced tomorrow morning.
Congratulations to Greg F. You won a $100 Kidrobot gift card.
Answers:
1. DJ Gramo (Entertainer)
2. Stephen LePodd (explorer)
3. Scuttler the Butler (Domestic)
4. Mr. Head (Philosopher)
5. Sentry Wheel (City Gate Guard)
6. Sir Shilling Copperpenny (Bank Manager)
The post Daily Dunny 2010 – Day 3 appeared first on Kidrobot Blog.