August 16, 2010
Daily Dunny 2010 – Day 16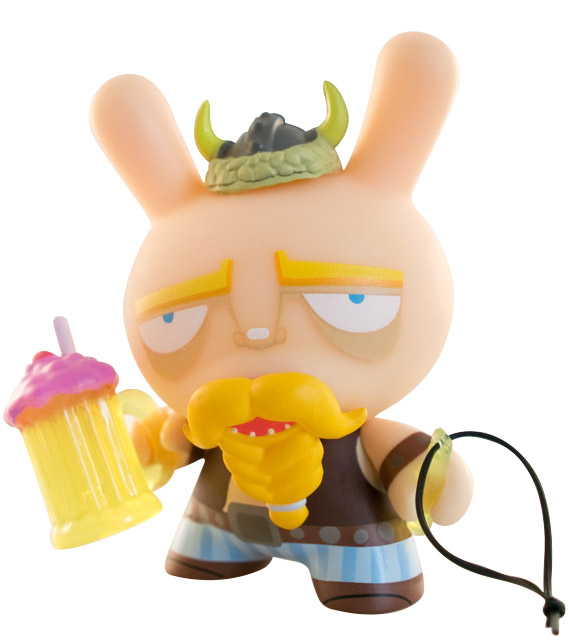 UPDATED: 8/17/10
We're coming down the home stretch in the countdown to Dunny Series 2010. Kidrobot has revealed a hi-res photo of a new design every day this month in anticipation to the worldwide release on this Thursday, August 19. Check the closest launch party nearest you to score an exclusive DS 2010 tote bag and rare Relish Dunny with case purchases while limited supplies last. The Daily Dunny for Day 16 is the Techno Viking by The Beast Brothers.
Contest: What was the title of The Beast Brothers solo show at the Kidrobot Miami gallery called?
Enter to win a MUNNYWORLD prize pack including a 7-inch MUNNY and each MUNNYWORLD character. Email the correct anwswer to Dunny2010@kidrobot.com by 11:59 pm PST tonight to enter the drawing.
Congratulations to Honor P. You won the MUNNYWORLD prize pack.
The correct answer is, Flip Out.
The post Daily Dunny 2010 – Day 16 appeared first on Kidrobot Blog.