August 12, 2010
Daily Dunny 2010 – Day 12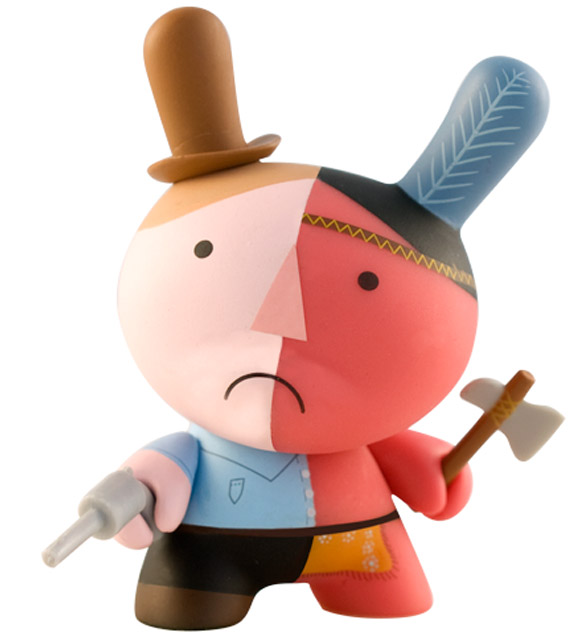 UPDATED: 8/13/10
Dunny Series 2010 is advancing towards the explosive launch date of August 19. Everyday until then there is a fresh new photo of a Dunny from DS 2010 and a contest. Hit up the map of participating launch party locations to find one closest to you. The Daily Dunny for Day 12 is a design of conjoined enemies by Michelle Valigura.
Contest: What company does Michelle co-own with Amanda Visell.
Enter to win a Mega MUNNY! Email your answers to Dunny2010@kidrobot.com by 11:59 pm PST to enter the drawing to win.
Congratulations to Shawn B. You won a Mega MUNNY!
You were entered in the drawing if you answered one the two, Switcheroo or The Girls Production.
The post Daily Dunny 2010 – Day 12 appeared first on Kidrobot Blog.