August 16, 2011
Custom Ornery Panda Dunny By Huck Gee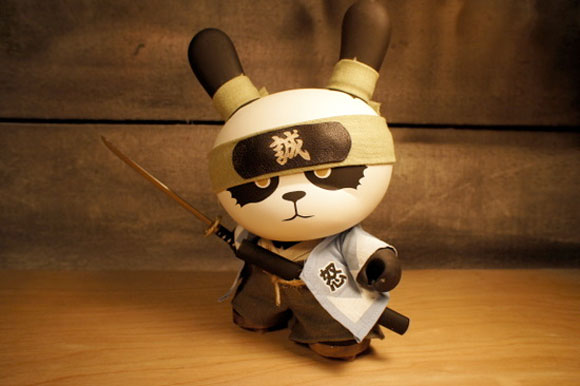 Continuing his mastery of Dunnys, Huck Gee has just released his newest custom Gold Life creation, Ornery Panda Shinsengumi.
"At one time renowned as a talented sword master he was an early member of the elite, albeit troubled, peace keeping squad, Shinsengumi. Dodging several assassination attempts and losing many close ones to the deadly political turmoil of the capital, his troubled soul eventually got the better of him. Losing himself in drink, he became most well known as a gambler, a womanizer, and a drunk. Short on words, the golden sheen of his eyes found blurred by sake more often than not, this is Abiru: Ornery Panda Shinsengumi."
Limited to only 10, these hand crafted 8-inch pieces have production quality paint, clothing, wooden sandals as well as a real metal samurai sword. Each one is signed, numbered and will set you back $750. Contact Huck asap to add this bad boy to your custom vinyl collection.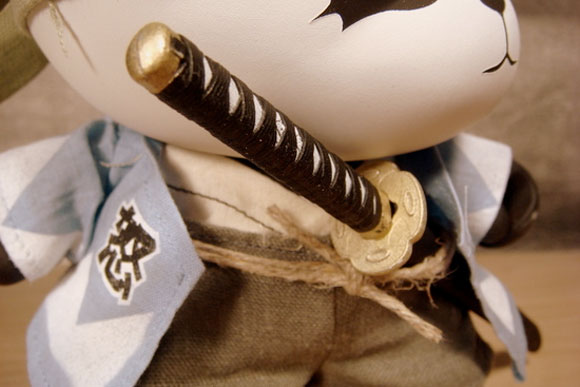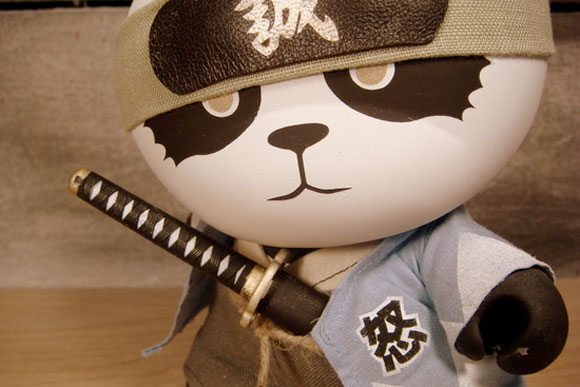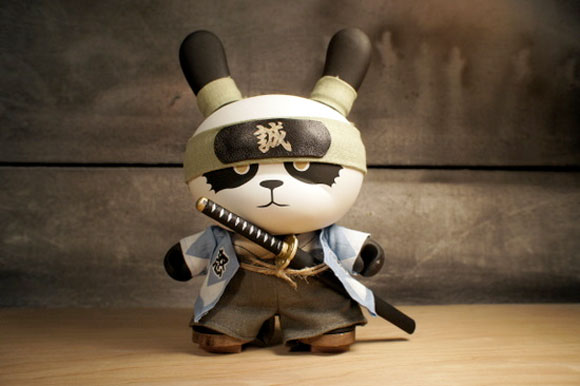 The post Custom Ornery Panda Dunny By Huck Gee appeared first on Kidrobot Blog.