October 27, 2009
Custom Kidreapers by Andrew Bell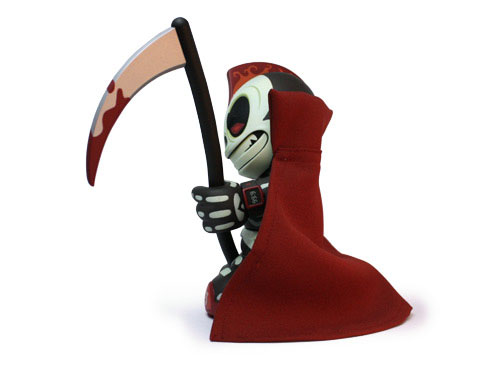 A year after the successful Halloween season launch of Kidrobot 15: Kidreaper, death returns with these Artist Proof sets directly from Andrew Bell!
Each Artist Proof set includes the figure, a black cape, a bloody scythe and one bonus item. There are 4 white rare chase Artist Proofs and 10 regular black Artist Proofs, all signed and numbered. Distributed between the sets are 6 hand-sewn (by Ma Bell!) red capes with collars, 5 with hoods and 3 glow in the dark 6″x8″ prints (edition of 3). You won't know which combination of figure and bonus item you get until you open your package!
You can take your chances with the Reaper starting Friday the 30th at the Dead Zebra shop. Each figure box will sell for $96.66.
Learn more about Andrew Bell in his artist profile, and find other amazing work by Andrew Bell on kidrobot.com!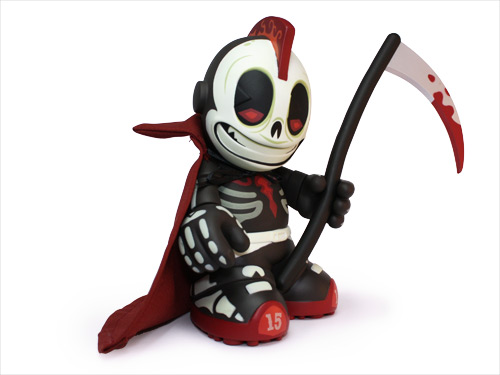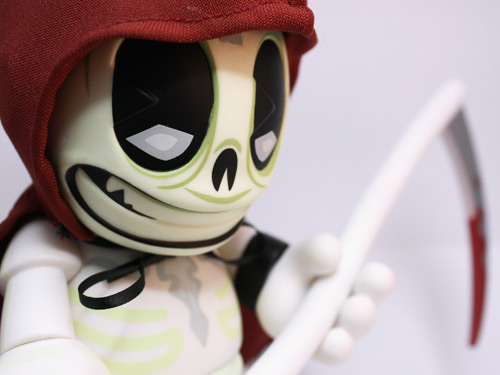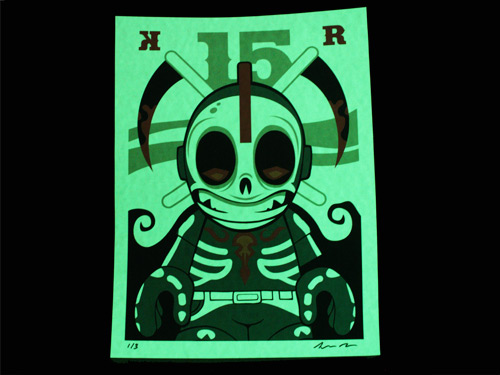 The post Custom Kidreapers by Andrew Bell appeared first on Kidrobot Blog.