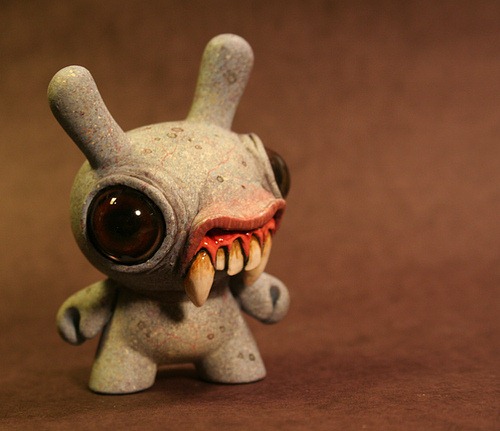 Just when you think Twilight has ruined vampires forever, they get resurrected. Artist Chris Ryniak has created (spawned?) a terrifying and awesome vampire Dunny. Sorry Team Edward and Team Jacob, it's all about Team Dunny. Best to protect your neck around this little guy. Definitely check out Chris Ryniak's work for more eerie, alien, and inspiring art.
Once you've sucked up some inspiration, try your hand at do-it-yourself toys. Then show them off.
Via Vinyl Pulse.
The post Chris Ryniak Vampire Dunny appeared first on Kidrobot Blog.
Leave a comment