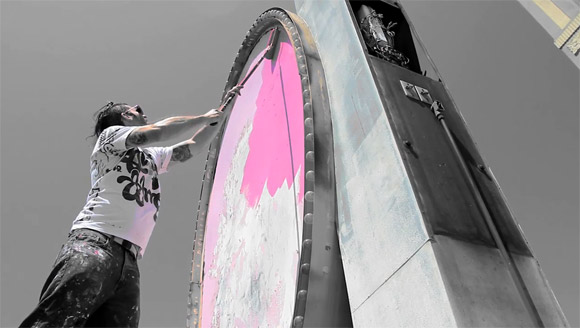 Hot pink and heavy metal is the only way to roll according to Buff Monster. Get a load of this fantastic duo-toned video piece by Carlos Gonzalez as Buff hits up some fresh posters in broad daylight high above the streets of Hollywood.
Buff Monster Does Hollywood from Carlos Gonzalez on Vimeo.
The post Buff Monster Rocks The Streets Of Hollywood appeared first on Kidrobot Blog.
Leave a comment