March 04, 2011
Blood Brothers Group Show At Wootini Gallery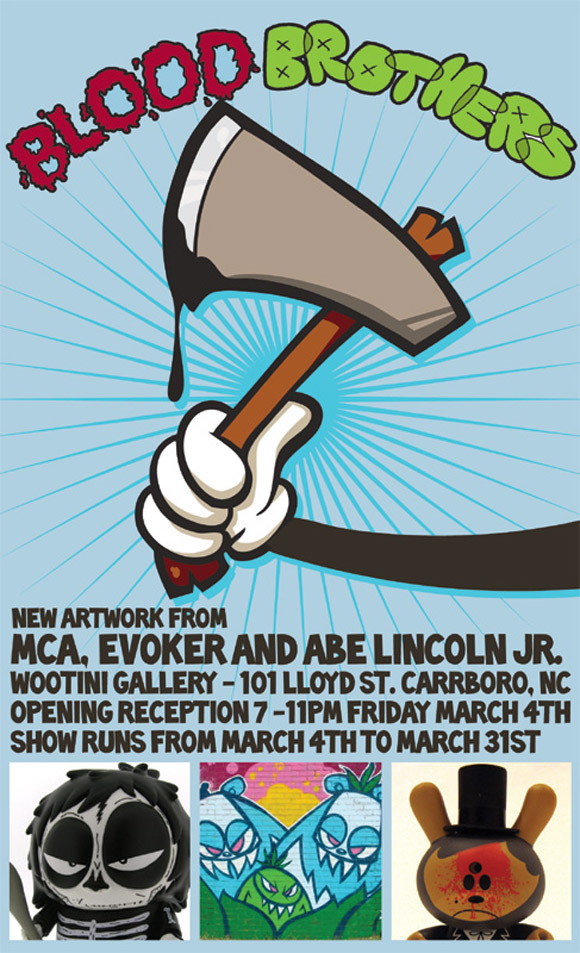 The Wootini Gallery in North Carolina will be hosting a triecta of talent featuring new works by MCA (Evil Designs), Evoker and Abe Lincoln Jr. in the group exhibition, Blood Brothers.
It was invetable for these artists' mischievous, cute, strange and wonderful work to come crashing together in one show.
Blood Brothers debuts tonight, March, 4 from 7-11pm and will be featuring prints, stickers, original paintings and customized designer figures. The show runs through March 31. Big thanks to Abe for sending over some sneak peeks of the good stuff to come.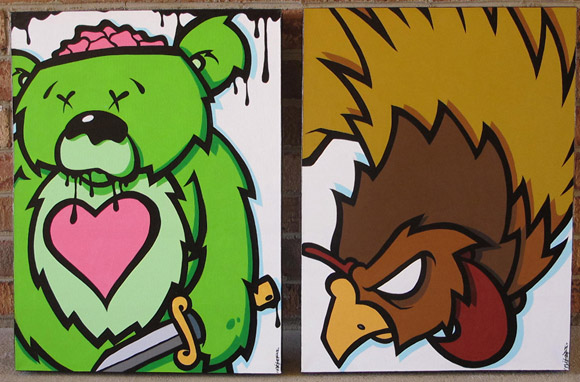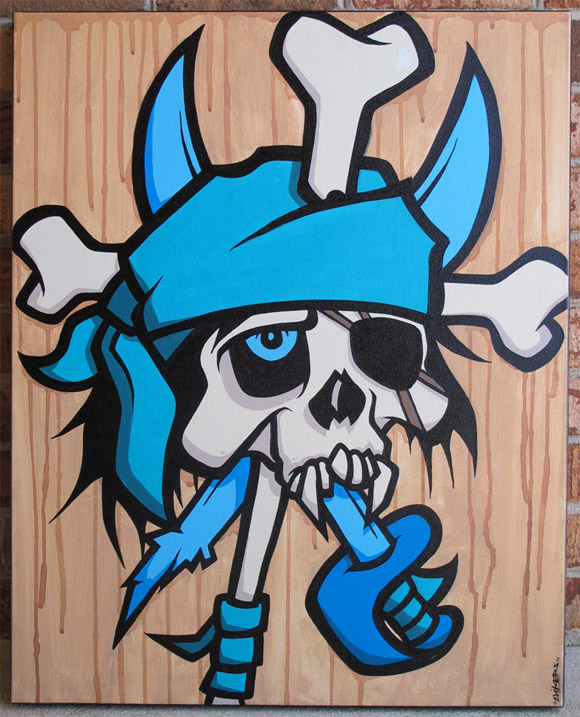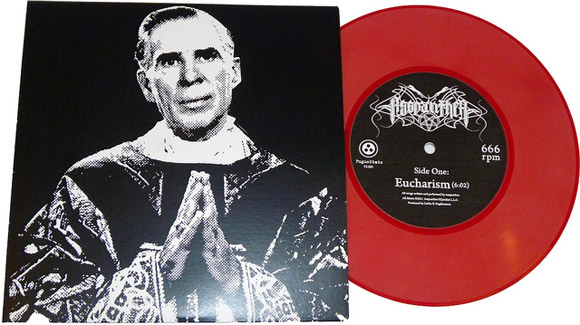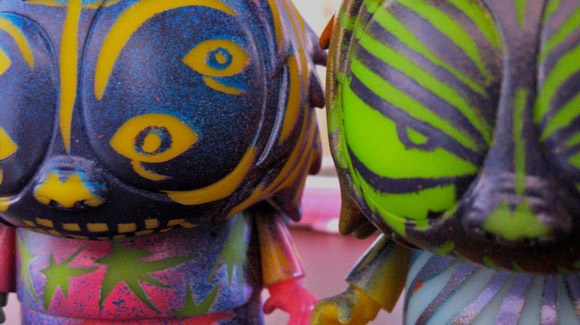 The post Blood Brothers Group Show At Wootini Gallery appeared first on Kidrobot Blog.