December 16, 2009
Best Decorations!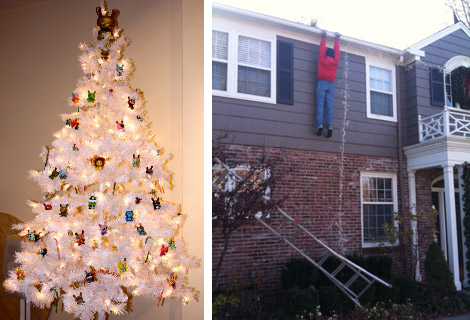 Okay, it's December and everybody's all cheerful and pouring you eggnog and decking out their trees and balconies. As a warrior of the holiday season, what's winning the battle for your holiday spirit? Light up vinyl? Sinister Santas? What are the best holiday decorations you've seen?
Upload a pic below and we'll feature entries right here on the KRonikle and give away a MUNNYWORLD prize pack to one random holiday reveler! And if you're still stumped for stocking stuffers, check out kidrobot.com for ideas to de-grinchify your friends and fam!
Entries so far
[nggallery id=93]
(Thanks to Caroline D. and ChristoMacDaddyG for our first 2 entries!)
Check back, we'll feature entries throughout the week and pick a winner this Friday, 12/18!
The post Best Decorations! appeared first on Kidrobot Blog.