May 21, 2012
Before The Legend Of Man Solo Show By Luis Pinto At KRMIA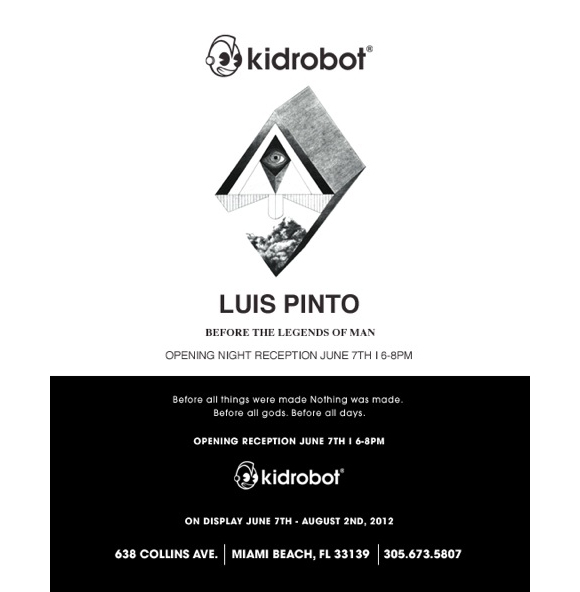 Kidrobot Miami is proud to present sculptural and electronic artist Luis Pinto for his solo exhibition "Before Legends Of Man." Join us for the opening reception of "Before The Legends Of Man" on Thursday, June 7, from 6-8pm. This unique art show will be on display through August 2.
Luis explains his art work as so, "My work depicts emotion through an apathetic eye, while graying the already vague line drawn between the character and the landscape inside an omnipresent universe. Ethereal moments, accepted within philosophies, native histories, and societal cultures, provide the foundation for the artworks; which give an opportunity to further consider the human condition in relation to technology, ritual, and industry. Using memory informs my relationship to South America, and gives way for the use of sacred symbols, childhood memorabilia, and spirituality within the work. Everything used is intended to reinforce already-established connections in the mind of the viewer and left open to interpretation."
The post Before The Legend Of Man Solo Show By Luis Pinto At KRMIA appeared first on Kidrobot Blog.