July 21, 2010
Be A SDCC KRonikle Correspondent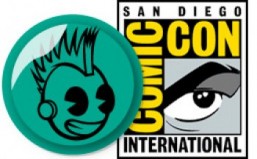 As much as I'd like to, it is impossible to cover every signing, release and panel at San Diego Comic Con. So I'm enlisting you to help me bring the Con home to our unfortunately absent friends. Writers, photographers, artists, creative geniuses, amateur news anchors, and social butterflies, send us your coverage of the most amazing convergence of art and nerds there is. I'll feature some of my favorite entries on the KRonikle for everyone to see.
Email wheelbarrow@kidrobot.com with your photos (jpegs please at least 580 pixels wide) and/or video links (YouTube or Vimeo).
The post Be A SDCC KRonikle Correspondent appeared first on Kidrobot Blog.