April 24, 2012
Atropa Dunny Pre-Release Signing Tour With Jason Limon at KRNY, KRLA & KRSF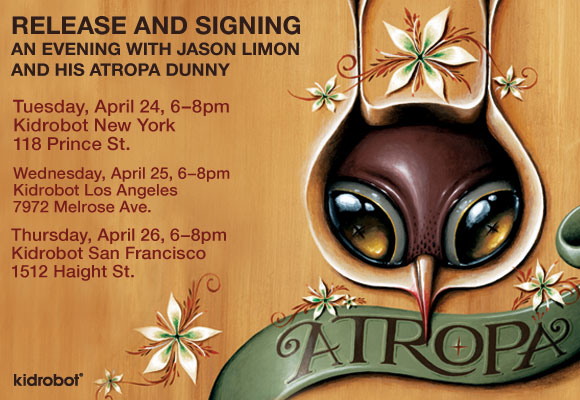 Fine artist Jason Limon will be celebrating his new Atropa Dunny with a pre-release signing tour at KRNY, KRLA and KRSF on April 24-26. The San Antonio based painter and sculptor will be stopping by Kidrobot New York on Tuesday, April 24, Kidrobot Los Angeles on Wednesday, April 25 and Kidrobot San Francisco on Thursday, April 26. Be one of  the first lucky customers to score an exclusive Atropa poster while supplies last. All Atropa collectors at each event will receive a extra special raffle ticket with purchase of the new 8-inch Dunny and be entered to win an original one-of-a-kind acrylic painting that was created exclusively for each location. All signing events will go from 6-8pm. Mark your calendars, this is one release you don't want to miss.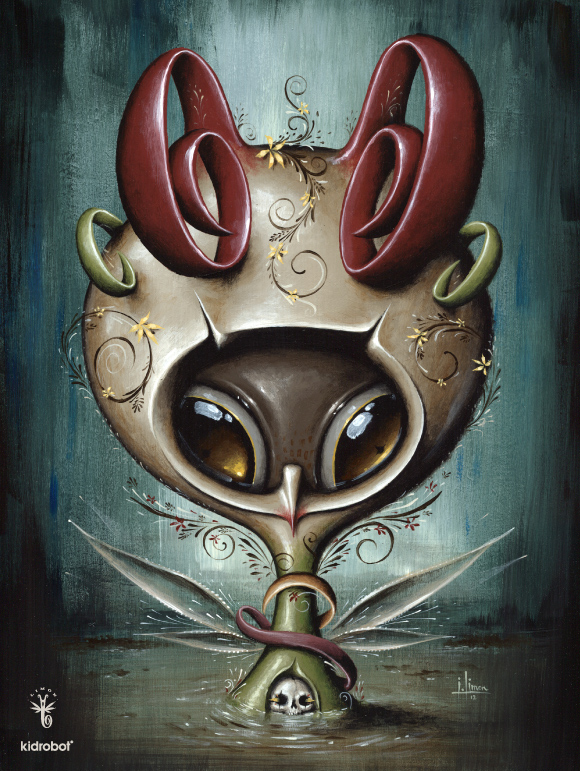 KRNY – Aqueous Blossom Atropa,  2012,  12 x 16-inches,  Acrylic on Wood Panel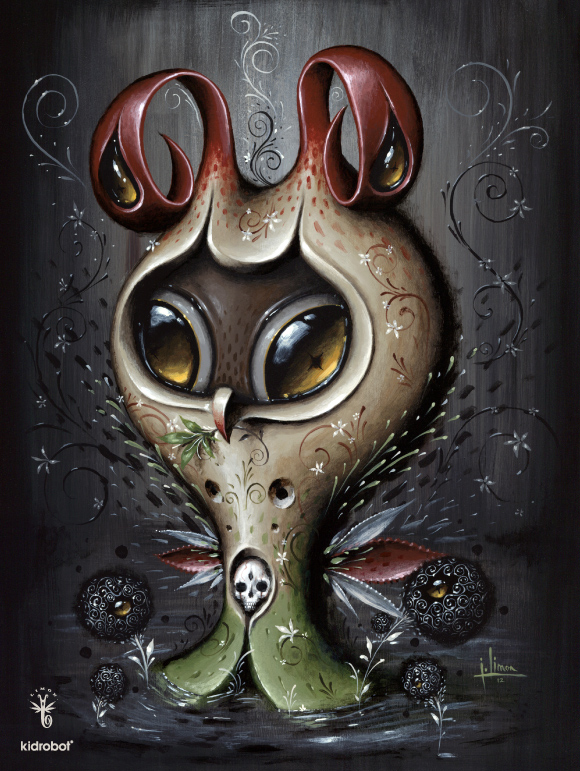 KRLA – Night Bloom Atropa, 2012, 12 x 16-inches, Acrylic on Wood Panel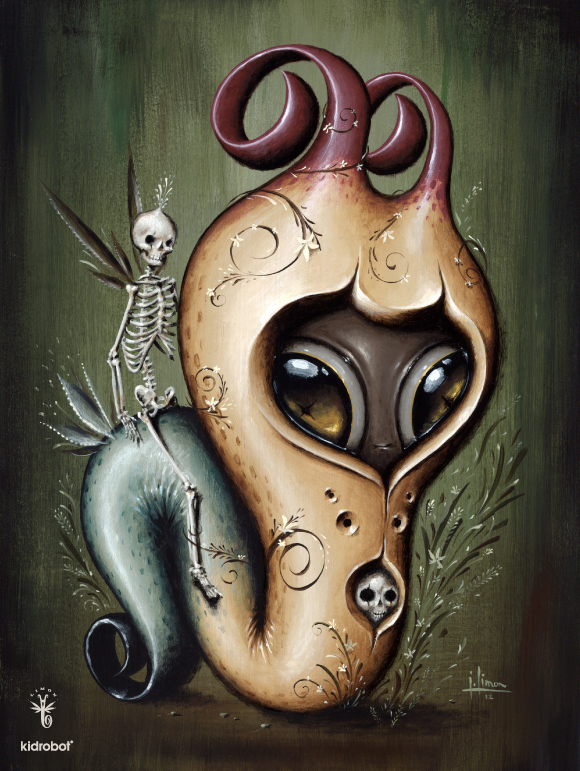 KRSF – Bone Rover Atropa,  2012,  12 x 16-inches,  Acrylic on Wood Panel
The post Atropa Dunny Pre-Release Signing Tour With Jason Limon at KRNY, KRLA & KRSF appeared first on Kidrobot Blog.