April 28, 2016
Artist Feature: Frank Kozik Q&A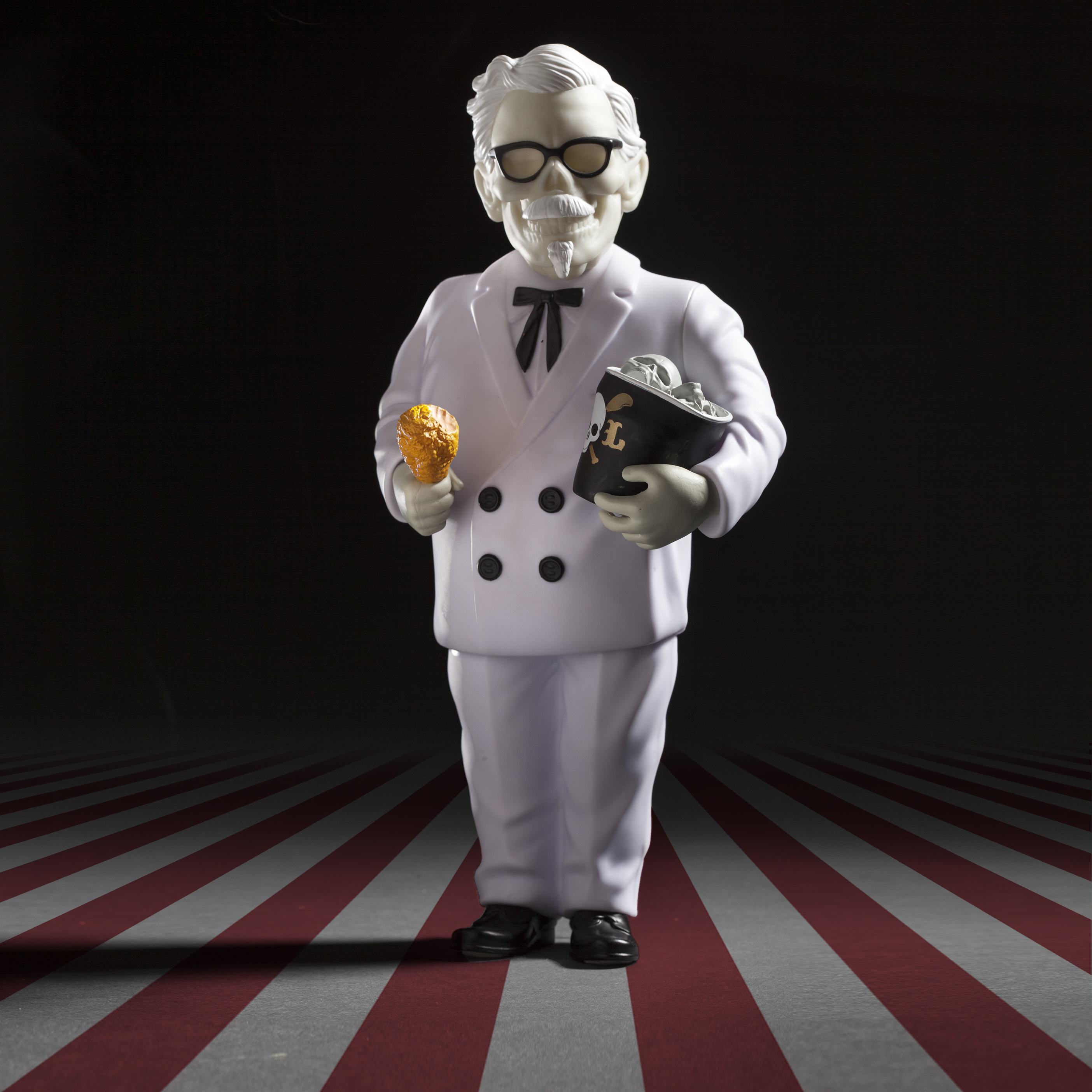 Frank Kozik, Kidrobot Creative Director, recently sat down to give us the backstory of General Tso's Nightmare and his work with Kidrobot! Grab a bucket of fried chicken and check it out!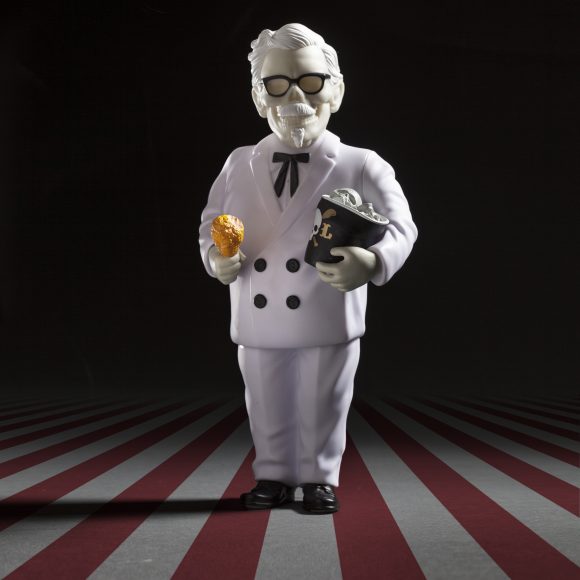 Before you were Creative Director, how did you start collaborating with Kidrobot?
I have been licensing characters and creating art toys with Kidrobot since 2005. I had been making toys and art pieces with companies in Japan previous to Kidrobot …between 1999-2004. The original founder of Kidrobot contacted me in 2005 to do releases, we started with Labbit, naturally!
What's the inspiration behind your latest piece, General Tso's Nightmare?
In a world parallel to ours, the final Chicken Armageddon has arrived..in the East the Great leader General Tso's sleeps uneasy in his tent, dreams of his nemesis from the West, the inscrutable chubby white haired Colonel, keep of secrets appears to him in nightmare guise, bearing the features of a leering skull, at other times the head of a majestic rooster… taunting him….in the morning battle will commence, and from the ruins of this conflict shall arise a single force….as there can only be one.
Additionally I drew from imagery and tropes prevalent in street art and sticker art, where remixed corporate logos are quite prevalent. Fried chicken is especially interesting as a lot of people have a love/hate relationship with it.
What was your artistic process like while working on General Tso's Nightmare?
Quick and dirty, working with Klim Kozenivich of Bigshot Toyworks on the sculpt development was a crucial part of the process.
Who do you consider your creative inspiration?
Everything, everybody. Late night snacks, power naps.
What is a talent or skill you have the would surprise most people?
I can assemble Ikea furniture without instructions.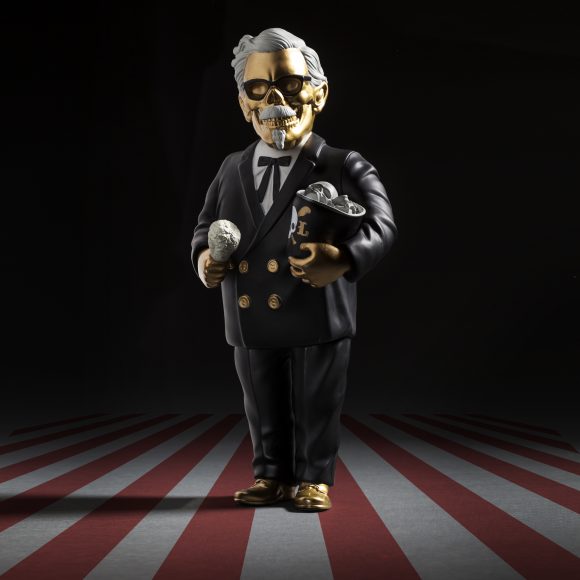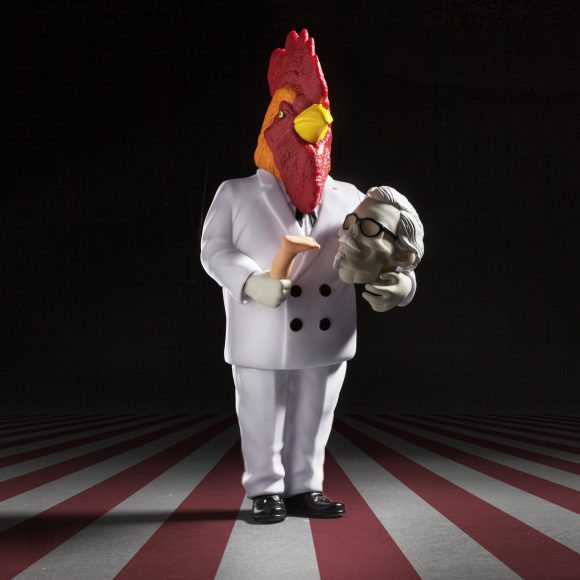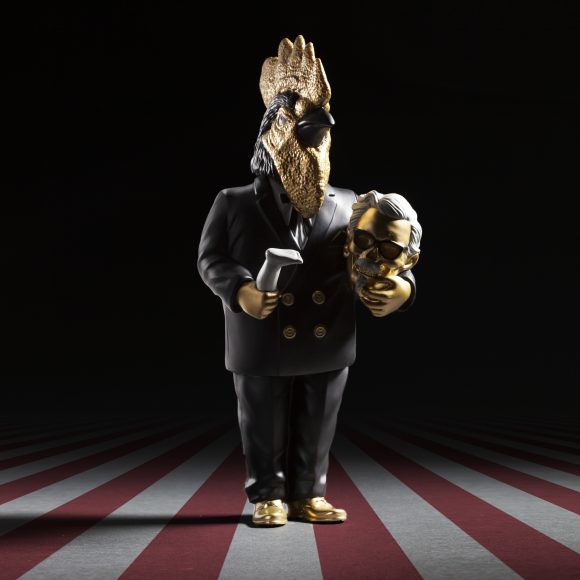 The post Artist Feature: Frank Kozik Q&A appeared first on Kidrobot Blog.