August 03, 2016
Artist Feature: Dolly Oblong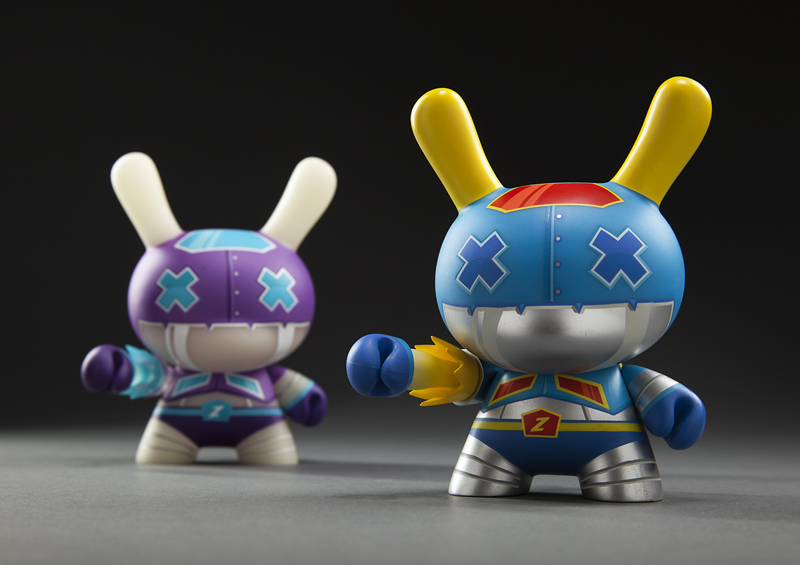 Dairobo-Z by Dolly Oblong is the latest 5″ Dunny from Kidrobot! Dairobo-Z will be available Friday, August 5th in stores and on Kidrobot.com! Read on for an exclusive Q&A with Dolly Oblong!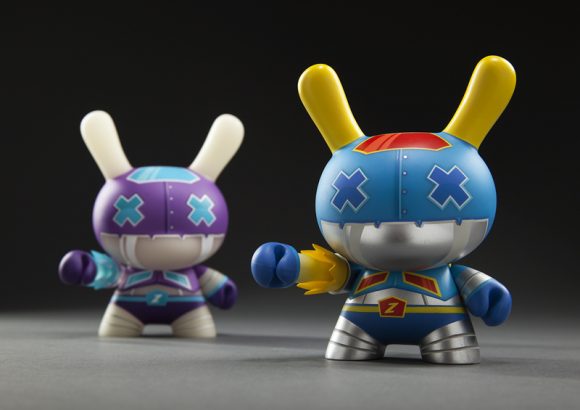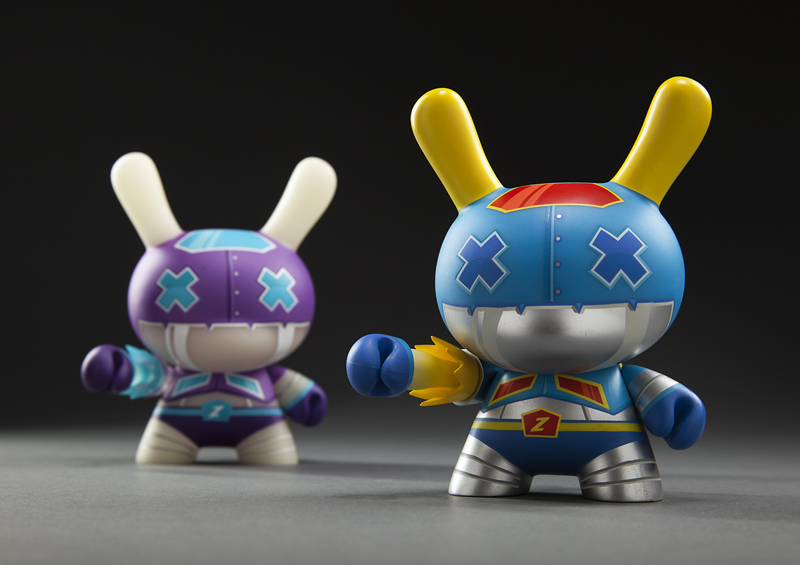 What made you want to collaborate with Kidrobot?
Kidrobot produced the very first piece of designer vinyl we owned back in 2006: the Ima Monsta dunny by Craola. It's still part of our (much MUCH bigger and wackier) collection today. The Dunny shape is such a classic shape and over the years it's always been a fun one to reimagine in our own style. So when Kidrobot got in touch, we first pinched ourselves and then of course jumped at the opportunity to work with these guys.

What's the inspiration behind your pieces?
Our creative fuel comes from stuff we grew up with as true 80s and 90s kids. It was a daily diet of the most awesome toys (Mighty Max, Exogini, Toxic Crusaders and more) and watching way too many cartoons (from Voltron to Dexter's Lab). Today we are mildly obsessed with crazy kaiju, cute Japanese food mascots, die-cast robots and food. Lots of food.

Some fans may not know that your piece was originally a custom for the DTA Dunny Show. Can you elaborate on how this became a production piece?
Being part of the 1st DTA show with so many top artists was such a cool experience. The piece we made, Dairobo-Z DX was the biggest and raddest version of our Dairobo Z design which started once as a paper toy design. Letting go of this custom was so hard! It was a fun surprise to hear it ended up at Kidrobot HQ :)
What was your artistic process like while working on this piece?
Translating this one-off custom to a production piece was a huge learning curve as this is our very first production piece. We were in close contact with the product developers at KR during the entire process. It's of course a completely different process than applying a brush to a toy. So we got to learn loads about lines, curves, foil stamping and other tech stuff. Which was not only useful and interesting but also quite fun. It was great to see that KR was so open and eager to incorporate all the ideas we fired at them. Resulting in a design we are 100% happy with.

Who do you consider your creative inspiration?
All things cute and quirky. Also we are lucky to travel a lot so we get much inspiration from being in different countries and cities. There are always 2 main things on our to do list when traveling: visiting the local art museum and trying out as much local food as physically possible.
What is a talent or skill you have the would surprise most people?
This will make us sound like typical Dutch.. but we love cycling! Preferably not on flat grounds though. We love cycling up mountains and racing down.
The post Artist Feature: Dolly Oblong appeared first on Kidrobot Blog.