October 30, 2012
Apocalypse Dunny Series Artist Signings & Release Parties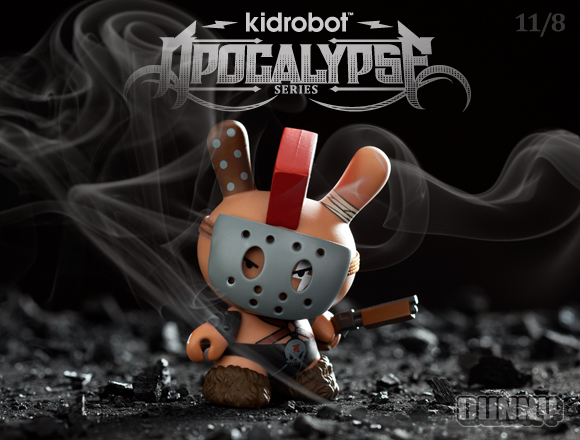 Updated: 11/06/12
Prepare yourselves for the impending Dunny chaos. Stash your rations, stock your supplies and get ready for the new Apocalypse Dunny Series. For this epic launch, Kidrobot will be hosting trading parties and artist signings at Kidrobot stores on 11/8 from 6-8pm (with the exception of Kidrobot New York).
Kidrobot NY: Ron English and Mishka
*Please note that New York event will begin at 5pm. Ron English will be present from 5- 5:45pm ONLY with Mishka joining the event at 6)
Kidrobot LA: Joe Ledbetter
Kidrobot SF: Huck Gee
Kidrobot MIA: Sam Fout
Kidrobot LDN: Jon-Paul Kaiser
Kidrobot BLDR: Jermaine Rogers
To prep for the world's end and ensure the Kidrobot legacy lives on, each store is creating a time capsule and need your help. We're encouraging everyone to bring one small item (approx. 5″ x 5″, write your name and e-mail address on said item) that represents you, your city and the pure awesomeness of that combination. The only way we know how to go is in style, so be sure to check out these doomsday Dunny extravaganzas…before it's too late.
The post Apocalypse Dunny Series Artist Signings & Release Parties appeared first on Kidrobot Blog.