October 06, 2009
Amanda Visell and Michelle Valigura Studio Tour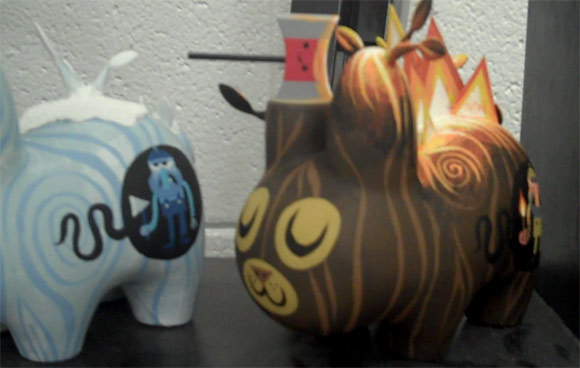 The Baroness tours the secret lab of artists, Amanda Visell (just recently off from her Wood Dunny signing tour) and Michelle Valigura in Los Angeles.
Check out the amazing inspiration, one-of-a-kind customs and pre-production samples only visible from within the walls of their studio/production company, Switcheroo.
Studio Tour, Part 1
Studio Tour, Part 2
Find out more about Amanda Visell by visiting her artist profile or check out her web site.
Find out more about Michelle Valigura by visiting her web site.
The post Amanda Visell and Michelle Valigura Studio Tour appeared first on Kidrobot Blog.