May 14, 2014
A Kidrobot Announcement
As Kidrobot continues to evolves as a company in both its business strategy and future planning, we continue to increase our focus on Kidrobot's key dealer network and web brand presence. This focus means we have been tasked with some decisions and growing pains. Unfortunately this reorganization means that we will be closing our Kidrobot LA store May 30th, with the last day of operation and sales on May 26th.
By choosing to pull back from markets where others will carry on our mission, Kidrobot can focus on delivering top-caliber designer toy experiences in-person and online. With new growth retail locations, and experiential events we provide the very best environment for you, our fans. Los Angeles is a city that has developed a robust network of designer toy retailers- so Kidrobot
knows
our fans will be well taken care of by these and other amazing partners.
BAIT

Pop Monster

3DRetro

Toy Art Gallery

A Shop Called Quest (Redlands, CA)

GUNNZO (San Diego, CA)

Future Gallery, Festival, and Pop-Up locations
Speaking for everyone at Kidrobot over the years, we give our continued thanks to the fans and collectors. We thank the committed west coast artists (that we are working with even now on future product) for their friendship and collaboration. We genuinely thank the local businesses and brands that we will continue working with for their camaraderie and creativity. And a special thank you to our dedicated store customers for the support you have shown and the love we hope you will continue to share with our partners and Kidrobot.
However, our redirected focus for Kidrobot does not mean the company you have grown to love will change in terms of its high-quality product, brand partnerships, artist relations, or commitment; we are dedicated to advancing art through toys and creating a solid customer-base for our offbeat pop-culture product-experiences.
With Respect and a Bot of Love,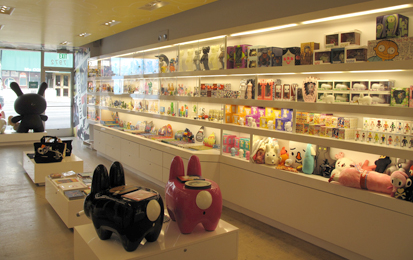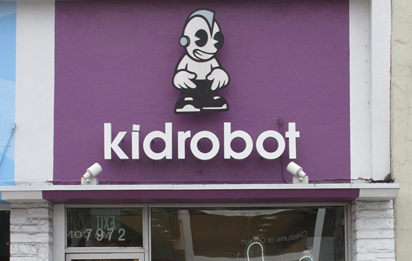 The post A Kidrobot Announcement appeared first on Kidrobot Blog.