Yukky World Slippery Pete
Ya know who is a real joker?? Chris Holt and we don't mean that in a bad way! Chris Holts speaks up for those less outspoken.. this time its for the Yukky World plush! Give it a read!
Whether spinning your go cart out of control in the middle of a race or providing a bit of comic relief for anyone BUT the person that steps on him, Slippery Pete is a classic prankster.  Sure, go ahead and rob him of his potassium, cause the joke's gonna be on you when he finds himself beneath your shoes.  One misstep and you're on the injured reserve. No one but Pete himself knows how he got there, and he'll be laughing the whole way to the emergency room.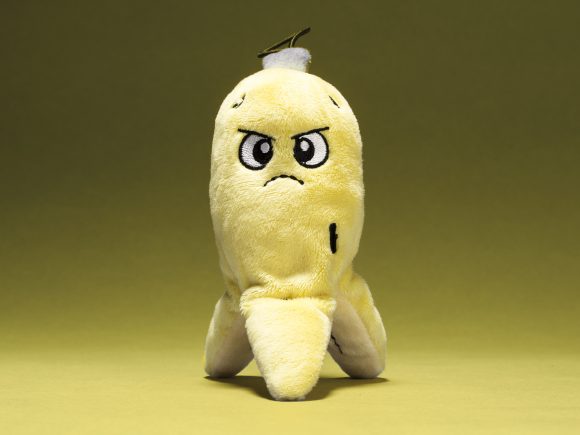 The post Yukky World Slippery Pete appeared first on Kidrobot Blog.
---
Also in Kidrobot Blog
Here is another Kidrobot x Throwback Thursday post by our good friend Chris Holt aka The Toy Viking! The best thing about Kidrobot's Adult Swim blind box mini series is not just the fact that you can get vinyl toys … Continued The post Kidrobot's Throwback Thursday: Adult Swim Mini Series appeared first on Kidrobot Blog.
We often forget how far and wide the vinyl collectible and art toy world spreads. We are so pleased that the appreciation for art in a different form than canvas has become a collection, a job, a passion and now … Continued The post UK Toy Art Event August 25th 2018 appeared first on Kidrobot Blog.
We like to keep our eyes on what's going on in the Art Vinyl Toy World whenever we can. This month, artist César Zanardi (who we had the pleasure of meeting through mutual friend, Nathan Jurevicius) has partnered with Art … Continued The post Art Across The World: Latin Psychedelia In Tokyo appeared first on Kidrobot Blog.