UK Toy Art Event August 25th 2018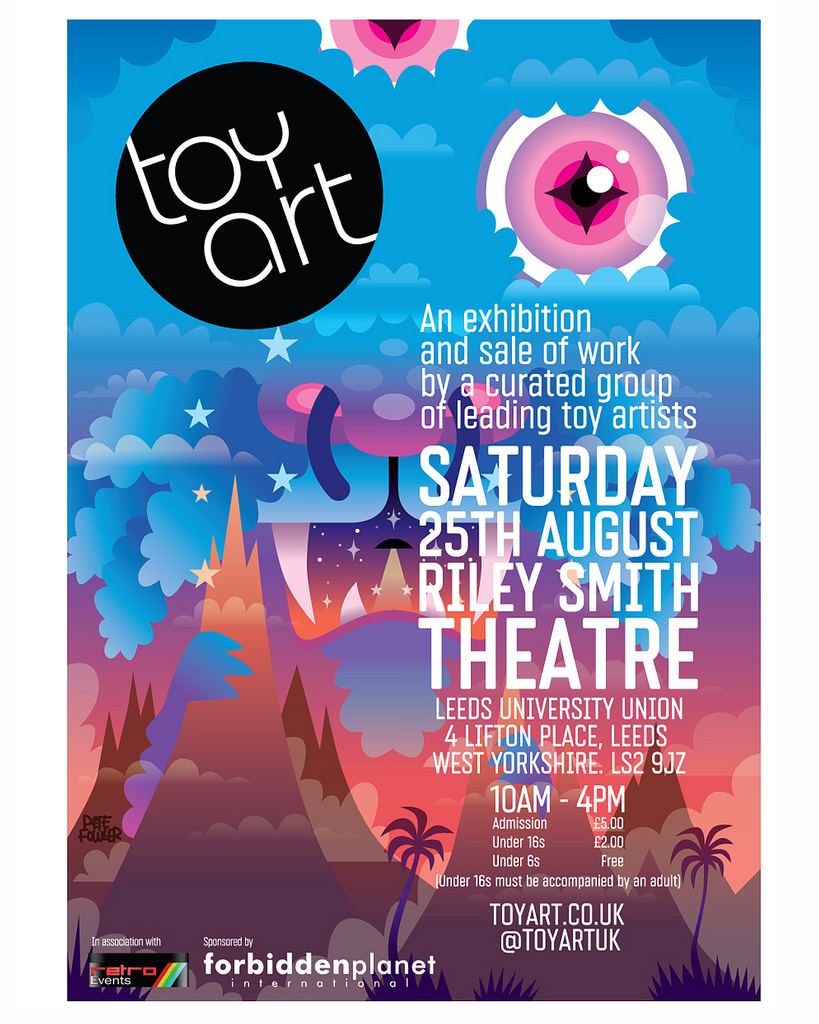 We often forget how far and wide the vinyl collectible and art toy world spreads. We are so pleased that the appreciation for art in a different form than canvas has become a collection, a job, a passion and now even enjoyable events like the UK Toy Art Event! Sharing a little bit of love from across the Atlantic – the UK Toy Art Event is taking place on August 25th 2018 and for those who may be able to attend but just need a little bit more info… here ya go!
TOY ART UK – LEADING TOY ARTISTS EXHIBITING IN NEW UK EVENT
Toy Art UK
25th August 2018 10am – 4pm ,
Riley Smith Theatre,
Leeds University Union.
Leeds.
West Yorkshire
LS2 9JZ
On the 25th of August 2018 In the United Kingdom, a group of leading toy artists are gathering for an exhibition and sale of work at Toy Art U.K.. This is an opportunity to showcase the work of toy artists from around the world and also to put the spotlight on a group of artists from the U.K.
The response to Toy Art UK has been tremendous, with artists and collectors alike being incredibly supportive and encouraging.The remit for Toy Art UK has always been to spread the word to existing and new collectors and find other markets for the amazing work that toy art collectors see everyday.
From the start Toy Art UK is to be artist focused and artist led, to that end they have created a roster of artists who create original work to a high standard. While the submissions for this event have been open to any artist, the actual artists included have been chosen specifically because their work reflects varied approaches to toy art creation.
Work is also being sent from artists from all over the world and the Toy Art team will curate and sell this work on the day. Further announcements about this work will be made as it arrives in the U.K.
Exhibitors attending on the day include the following with more being added:
Doktor A – www.mechtorians.com
Squink – www.squinky.co.uk
Haus Of Boz – www.hausofboz.co.uk
Robotic Industries – www.roboticindustries.co.uk
Angry Hedgehog – www.facebook.com/AngryHedgehogToys
Pete Fowler – www.petefowlershop.com
Collect and Display – www.collectanddisplay.com
David Stevenson Art – http://davidstevensonart.bigcartel.com/
I Am Board – https://iamboard.bigcartel.com/
UME Toys – https://umetoys.bigcartel.com/
The Many Faces of Laura Penn – www.laupenn.co.uk
Fugi.me – https://fugi.me
Taylored Curiosities – http://tayloredcuriosities.com/
Toy Think Tank – www.toythinktank.co.uk
Toy Bunker – http://thetoybunker.storenvy.com/
Map Map – http://www.map-map.net/
Chaingun! – https://chaingunart.bigcartel.com/
Secret Demon Services – https://secretdemonservices.bigcartel.com/
Concrete and Bone – https://concreteandbone.bigcartel.com/
Onorio D'Epiro – https://www.onoriodepiro.com/
Green Chimera – http://greenchimera.etsy.com/
Mike Strick – http://sculpt.strick.co.uk/
Grum Reaper – https://www.grumreapur.com/
GEM Customs – https://www.instagram.com/g.emcustomvinyl/
Tom & Emily – https://instagram.com/creaturehut & https://instagram.com/creature.creature
Jay Stelling – http://www.jaystelling.co.uk/
Bill McConkey – http://www.billmcconkey.co.uk/
Further information can be found online at the event website:
Event Website: https://toyart.co.uk
Facebook: https://www.facebook.com/events/163940710990028/
Tickets sales: https://www.eventbrite.co.uk/e/toy-art-uk-tickets-47206861995
Event Sponsors: https://www.forbiddenplanet.co.uk
In Association With: http://retroevents.co.uk/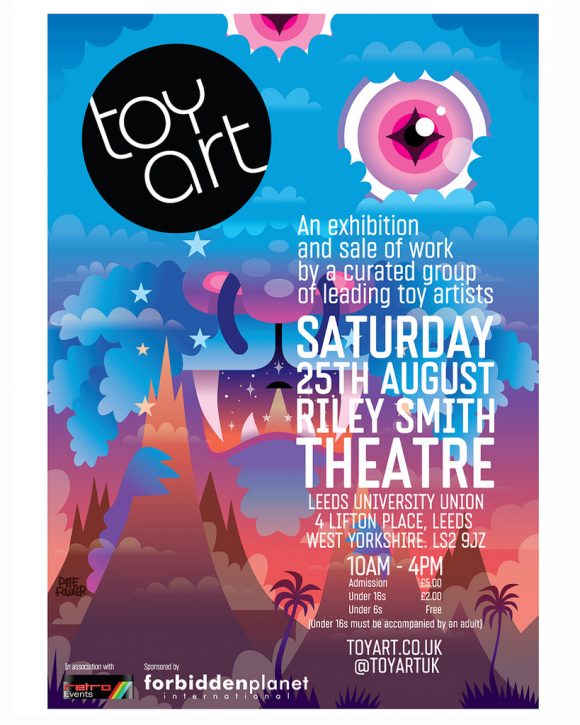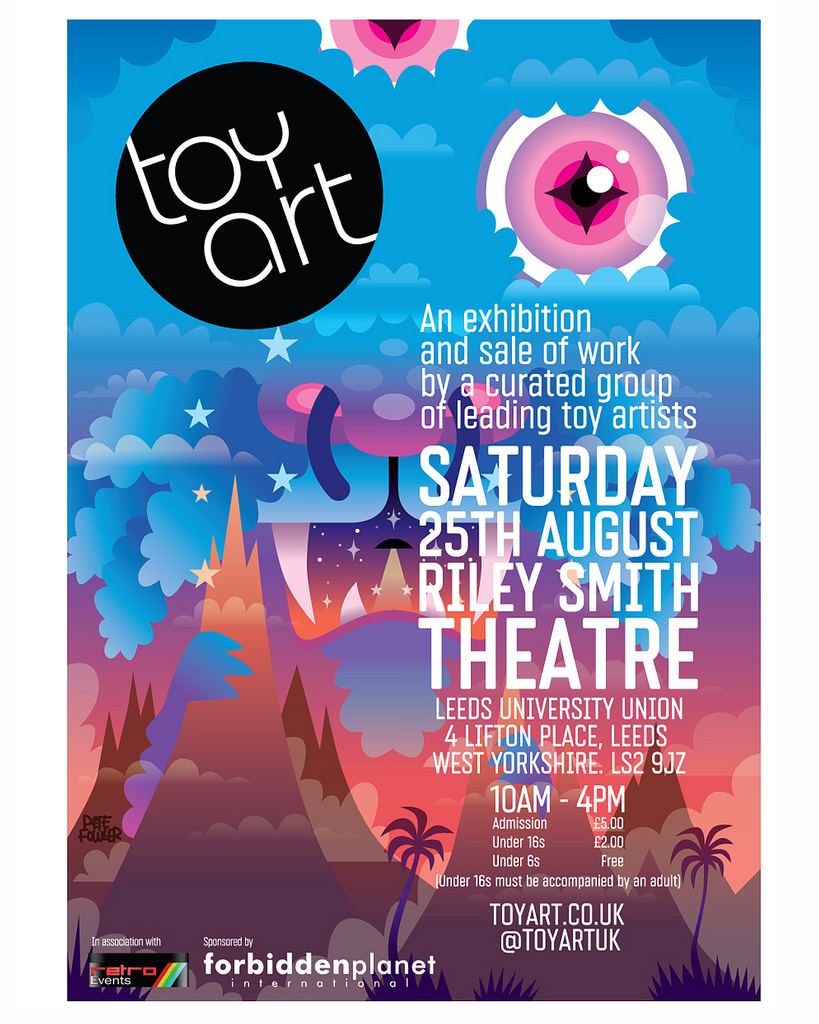 The post UK Toy Art Event August 25th 2018 appeared first on Kidrobot Blog.
---
Also in Kidrobot Blog: Art, Design & Pop Culture | Kidrobot.com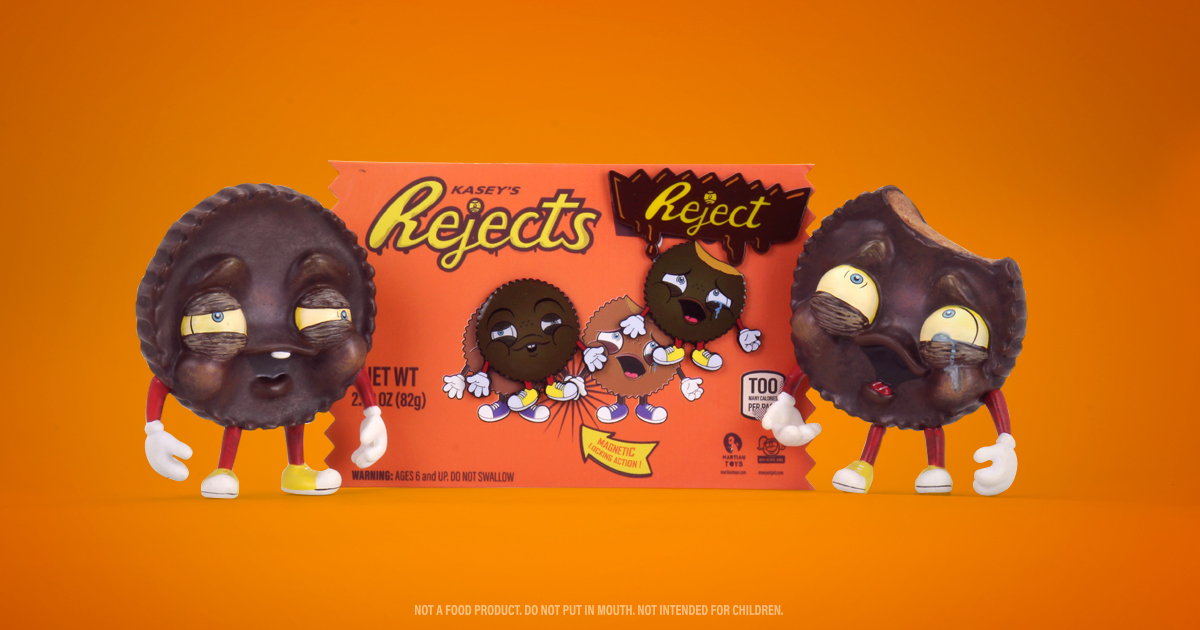 Q & A with Toy Designer One-Eyed Girl AKA Kasey Tararuj on release of The Rejects - Dark Chocolate Edition on Kidrobot.com. "I've been paralyzed and in a wheelchair for almost 20 years and I spent so much of that time creating all this weird, emotional art to help deal with it. I got to a point where that got old and making these silly characters was way more therapeutic than trying to put my feelings into a painting. So now I make my little guys to make myself laugh or smile and hope that it does the same for others." -One-Eyed Girl AKA Kasey Tararuj
The post Q & A with Toy Designer One-Eyed Girl AKA Kasey Tararuj appeared first on Kidrobot Blog.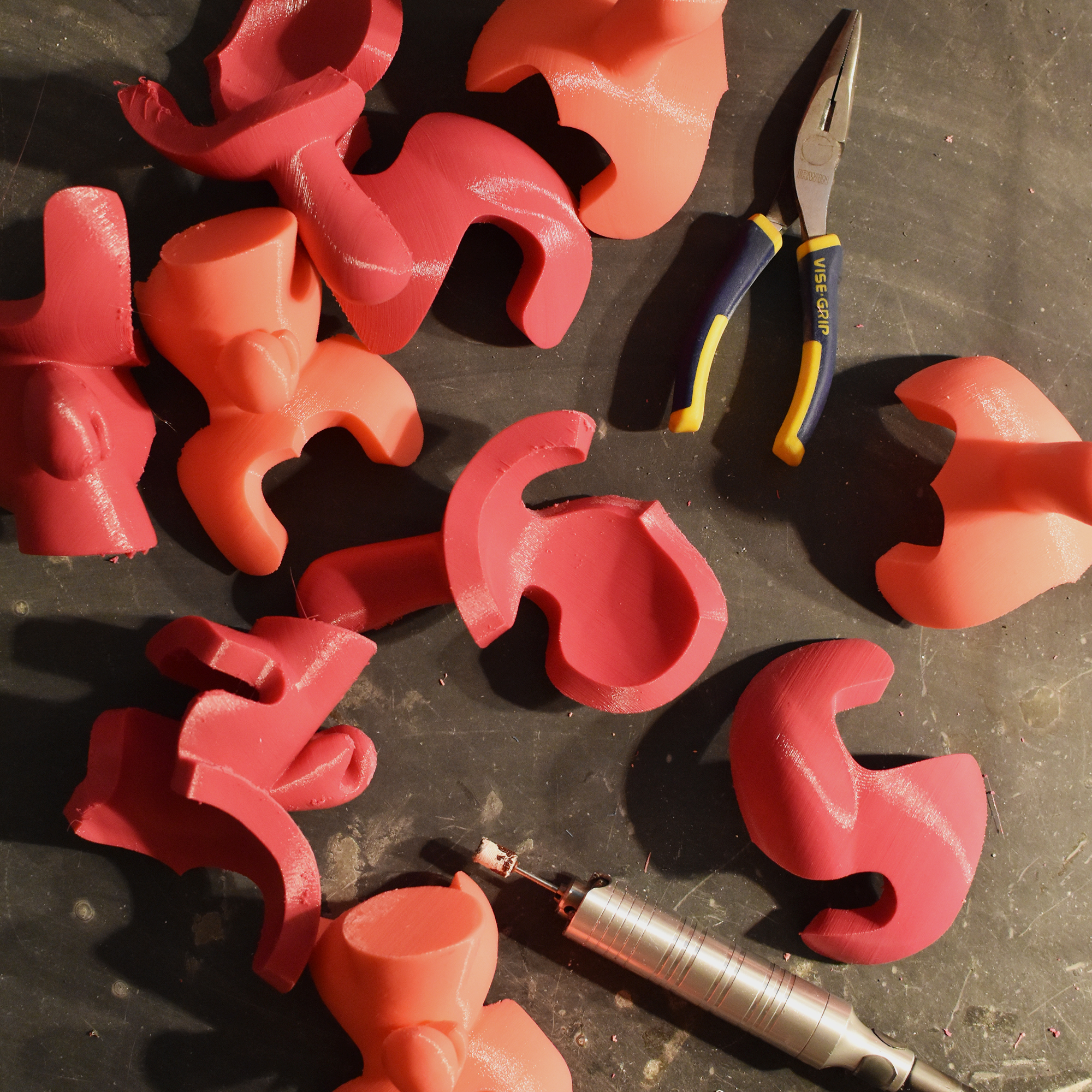 A few years ago, a member of the Kidrobot team met architect and Locknesters founder Fleet Hower at a trade show. At this show, Locknesters was introducing BEAR, their first three-dimensional puzzle bear figure...
The post The Story Behind the Locknester Puzzle Dunny & How They Are Made appeared first on Kidrobot Blog.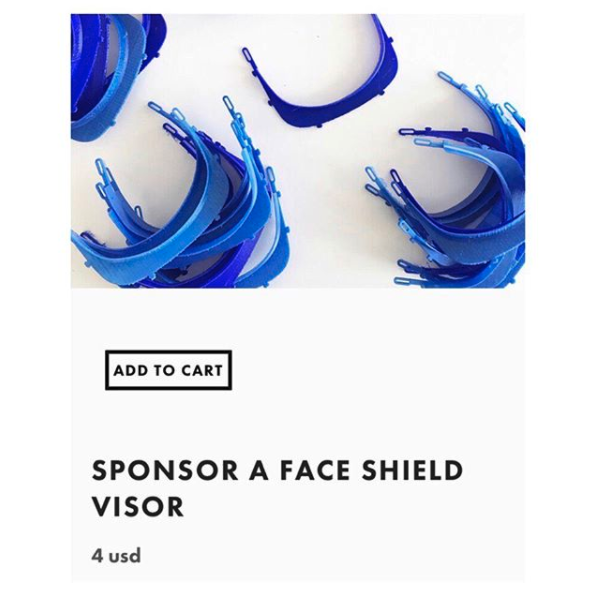 Fleet Hower of LOCKNESTERS has temporarily converted their New York-based studio from the production of art decor items like the Puzzle Dunny to the production of face shield visors for health care workers due to the COVID-19 outbreak.
The post LOCKNESTERS CREATING FACE SHIELDS FOR COVID-19 HEALTH CARE WORKERS appeared first on Kidrobot Blog.