Travis Cain x Kidrobot BFF Plush Available Now!
Chris Holt, aka the Toy Viking, is back for another blog! This time he introduces Travis Cain's x Kidrobot BFF Plush!
Kidrobot knows relationships are hard.  They take working even the best ones can be doomed from the start.  Heck, if Brad and Angie can't make it, what hope does that leave for us mere mortals?  But sometimes no matter how bad they are for each other, two people are just drawn together like a refrigerator and your kid's terrible art work (seriously, it's time to try out for band, Timmy).
    The best thing about Travis Cain's new BFF: Love Hurts Plush is that now matter how toxic they are together they could never possibly hurt you.  Mostly because they're inanimate objects, but also because they're super soft and respect the fact that not everybody wants to constantly hear about you relationship issues especially when you ask for their advice and then never take it, which by the way, is very frustrating.  Did I mention how squishy they are?  
   There's three giant sized plush to choose from and each feature super interlocking action so they can always be together or take a little time out when things get heated.  Open your home to them beginning on today, Tuesday, October 18th at www.kidrobot.com or wherever designer toys are sold.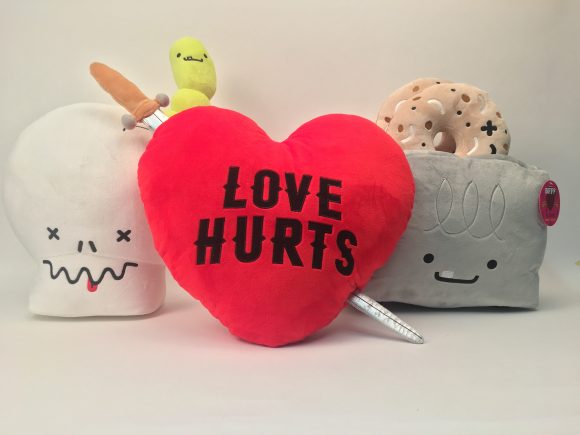 The post Travis Cain x Kidrobot BFF Plush Available Now! appeared first on Kidrobot Blog.
---
Also in Kidrobot Blog: Art, Design & Pop Culture | Kidrobot.com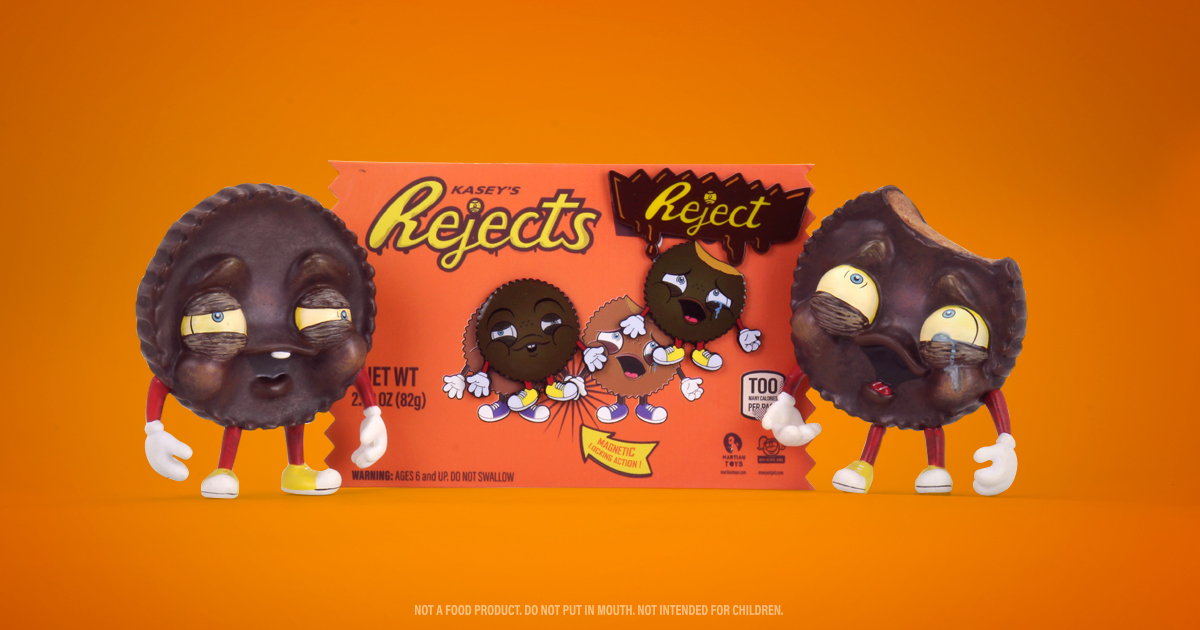 Q & A with Toy Designer One-Eyed Girl AKA Kasey Tararuj on release of The Rejects - Dark Chocolate Edition on Kidrobot.com. "I've been paralyzed and in a wheelchair for almost 20 years and I spent so much of that time creating all this weird, emotional art to help deal with it. I got to a point where that got old and making these silly characters was way more therapeutic than trying to put my feelings into a painting. So now I make my little guys to make myself laugh or smile and hope that it does the same for others." -One-Eyed Girl AKA Kasey Tararuj
The post Q & A with Toy Designer One-Eyed Girl AKA Kasey Tararuj appeared first on Kidrobot Blog.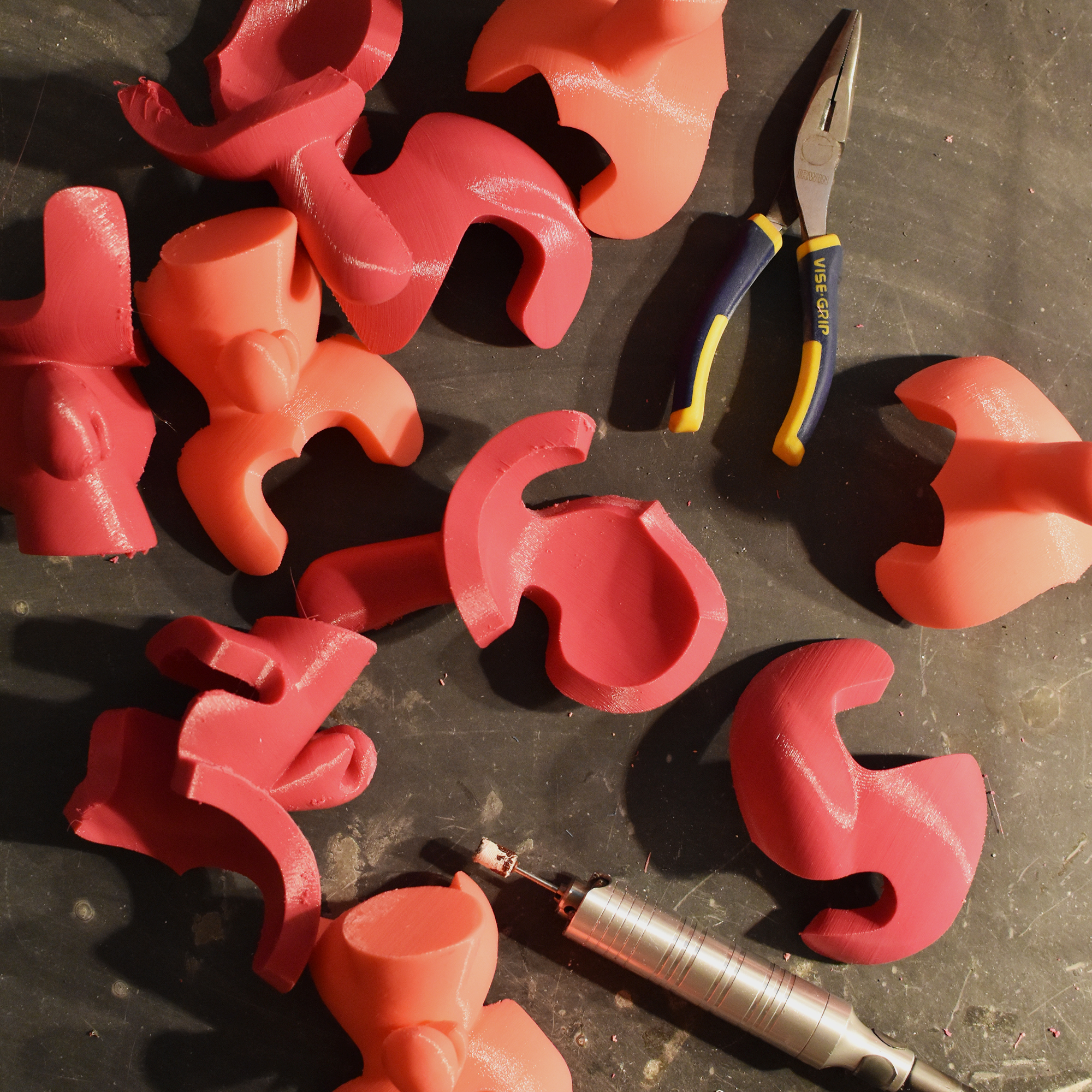 A few years ago, a member of the Kidrobot team met architect and Locknesters founder Fleet Hower at a trade show. At this show, Locknesters was introducing BEAR, their first three-dimensional puzzle bear figure...
The post The Story Behind the Locknester Puzzle Dunny & How They Are Made appeared first on Kidrobot Blog.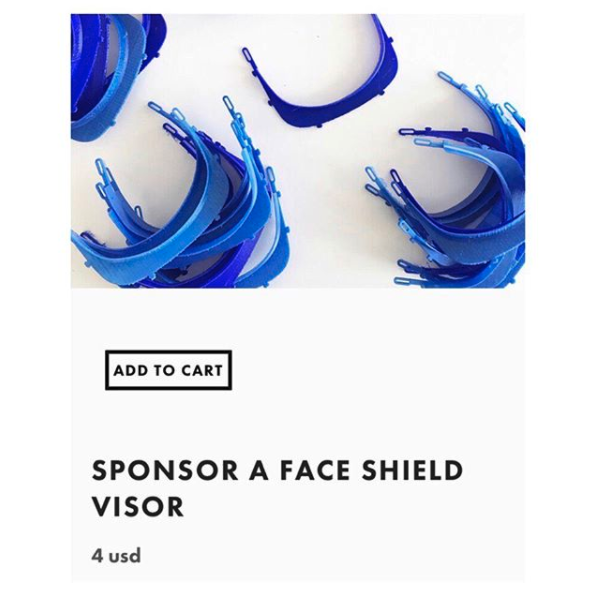 Fleet Hower of LOCKNESTERS has temporarily converted their New York-based studio from the production of art decor items like the Puzzle Dunny to the production of face shield visors for health care workers due to the COVID-19 outbreak.
The post LOCKNESTERS CREATING FACE SHIELDS FOR COVID-19 HEALTH CARE WORKERS appeared first on Kidrobot Blog.