Transformer x Nike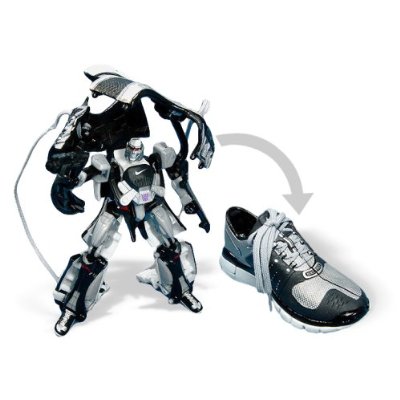 When it comes to all things cool, you'd be hard pressed to find anything that surpasses the cool quotient of Transformers. That is, of course, unless you come across some truly dope limited edition sneakers. But what about kicks so rare and so rad, Megatron would trade the Allspark for a pair?
Something's afoot on Cybertron and our friends at Vinyl Toys seem to know what it is:
You are fan of Toys and Shoes, than you will love the Transformers Toys Shoe which was published in Japan.. Now you get a chance to bring home this limited edition Transformers crossover Nike miniature toy sneaker. Nike Japan and Takara Tomy have teamed up to make this faithful ~1/2 scale replica of the "Nike Free 7.0″ in red and white (around 6″ in length in shoe mode.) What makes this toy shoe so special is that you can turn it from a sneaker into our Transformers hero Optimus Prime. As a finishing touch, after the transformation, you will find that the transformed figure is wearing the same sneaker that it transforms into.
The post Transformer x Nike appeared first on Kidrobot Blog.
---
Also in Kidrobot Blog: Art, Design & Pop Culture | Kidrobot.com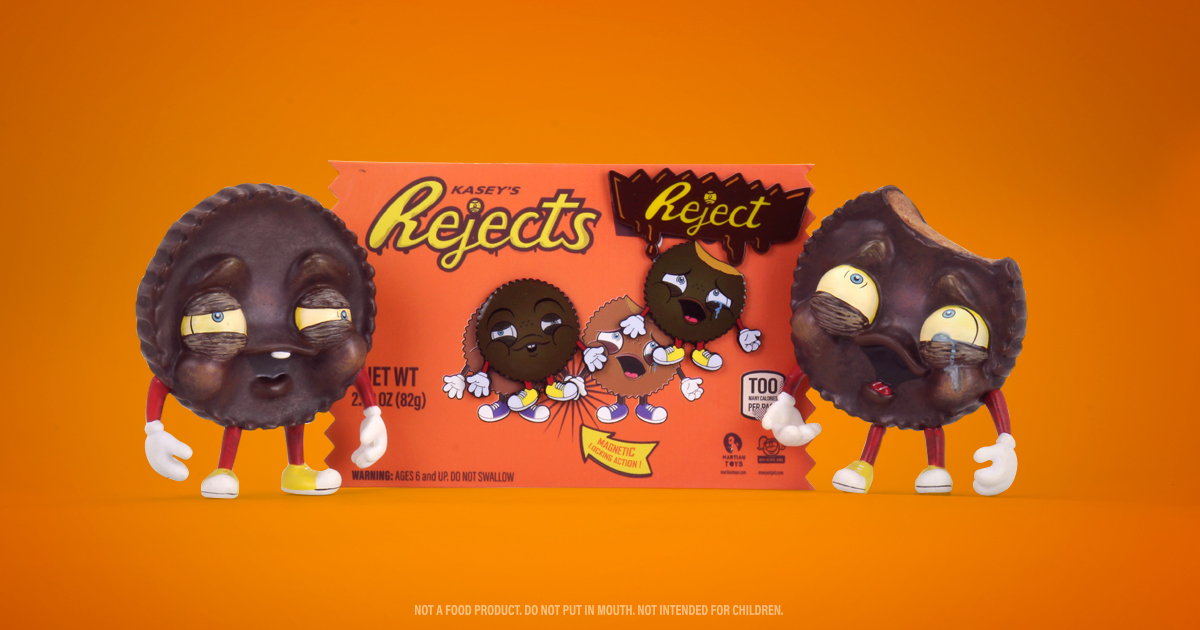 Q & A with Toy Designer One-Eyed Girl AKA Kasey Tararuj on release of The Rejects - Dark Chocolate Edition on Kidrobot.com. "I've been paralyzed and in a wheelchair for almost 20 years and I spent so much of that time creating all this weird, emotional art to help deal with it. I got to a point where that got old and making these silly characters was way more therapeutic than trying to put my feelings into a painting. So now I make my little guys to make myself laugh or smile and hope that it does the same for others." -One-Eyed Girl AKA Kasey Tararuj
The post Q & A with Toy Designer One-Eyed Girl AKA Kasey Tararuj appeared first on Kidrobot Blog.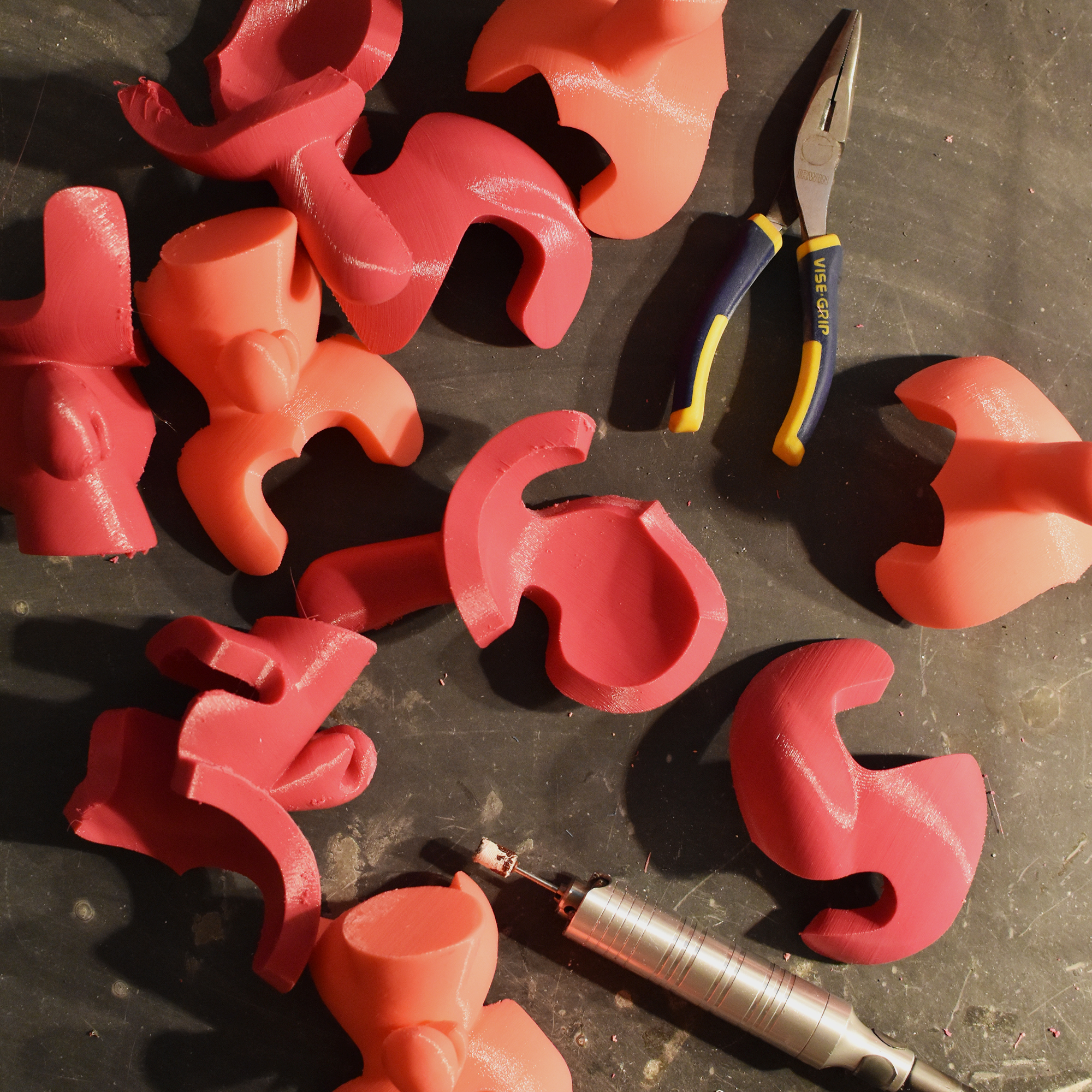 A few years ago, a member of the Kidrobot team met architect and Locknesters founder Fleet Hower at a trade show. At this show, Locknesters was introducing BEAR, their first three-dimensional puzzle bear figure...
The post The Story Behind the Locknester Puzzle Dunny & How They Are Made appeared first on Kidrobot Blog.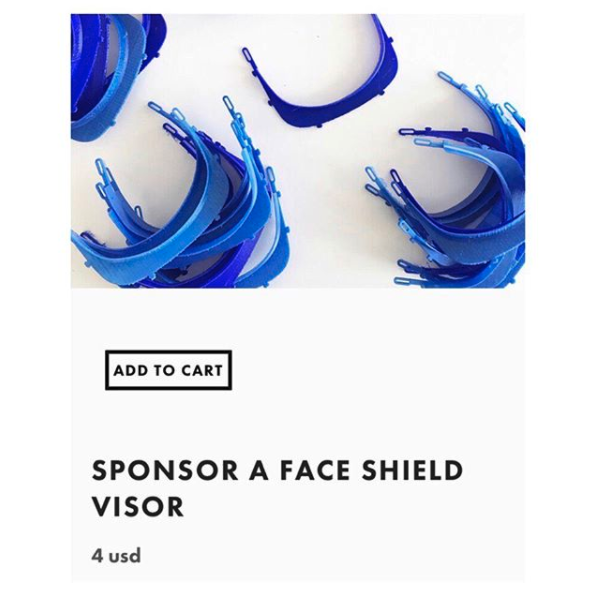 Fleet Hower of LOCKNESTERS has temporarily converted their New York-based studio from the production of art decor items like the Puzzle Dunny to the production of face shield visors for health care workers due to the COVID-19 outbreak.
The post LOCKNESTERS CREATING FACE SHIELDS FOR COVID-19 HEALTH CARE WORKERS appeared first on Kidrobot Blog.