The Wild Ones: Spanky Stokes Stroll Character
The character is cool, cold and easily pissed off. Since he can be seen in so many forms and colors in the new Wild Ones Mini Series, we thought we should ask Spanky where the hell this guy came from. WELL. Back when John "Spanky" Stokes started customizing vinyl toys on top of starting his blog (around 2008), he created wicked looking hairy monsters using faux fur, glass animal eyes, and sculpted teeth – serious nightmare juice. One day upon chatting with his father, his dad mentioned that he had a dream that the furry creatures he created reminded him of the Troll dolls from the 80's and that he called them Stroll's in his dream… a combination of Stokes and Troll aka Stroll. Diving more into that and from his marketing background, Spanky realized that his site needed some branding so he went to the drawing board to create a mascot, one that embodied the brand of his website and also be synonymous with the designer toy scene. Since it's first inception, the SpankyStokes "Stroll" has been reinterpreted by artists around the globe and released in almost every medium know to man."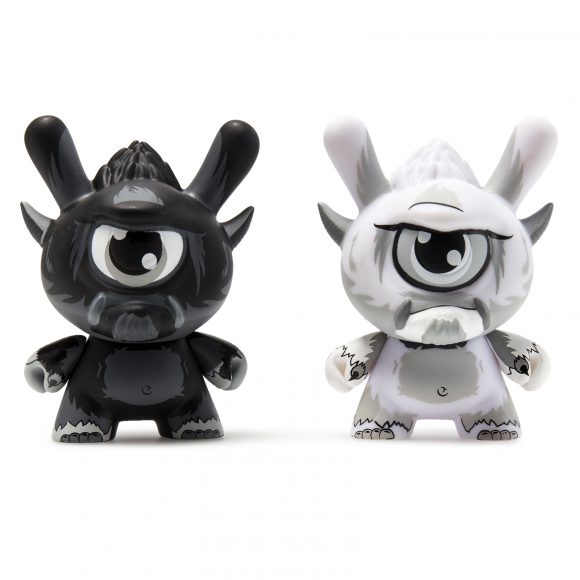 Collect this Yeti beast as of Friday, February 8th at 10:00AM on www.kidrobot.com and select retail stores.
The post The Wild Ones: Spanky Stokes Stroll Character appeared first on Kidrobot Blog.
---
Also in Kidrobot Blog
Kidrobot brings pop culture to life at Los Angeles Comic Con October 26-28that Booth #124 with entertainment experiences and photo ops from Deadpool, Spiderman, Aggretsuko, Godzilla and God of War along with of Comic Con Exclusives. Entertainment Experiences / Photo … Continued
The post Kidrobot Attends Los Angeles Comic Con! appeared first on Kidrobot Blog.