The New Dunny Bookends Just For You!
Chris Holt is a very well – read man, well we would assume so since he pretty much always knows what he is talking about. Anyway, because of this we trusted him to write the blog for the new bookends that are cool enough to just "have" but are really meant to share a shelf with a bunch of books that you have read (not just the ones you buy to make it look like you have read a lot) here is a little something something about the new Dunny Bookends that released this week on www.Kidrobot.com. Take it away Chris (aka the Toy Viking) give it to us straight… There's nothing better than having a ton of books in your home.  And there's nothing worse than having them stacked neck high with a path down the middle so you can access the bathroom.  Kidrobot is solving a portion of your hoarding problem with these stylish and functional Dunny bookends.  They would look amazing as they bring some order to that encyclopedia set you swear you still need, or as stand alone objects of art.  See each one is hiding a secret (kind of how that family of possums is hiding in your spare bedroom) stepped design covered in blue resin.  Gaze into it's magic abyss each time you take a new book to work to read during your lunch break.  Then think about how beautiful it is when people insist on still talking to you as you try to read as if an open book wasn't a good enough sign that you're busy.  Let me have my half hour of sanctuary, people!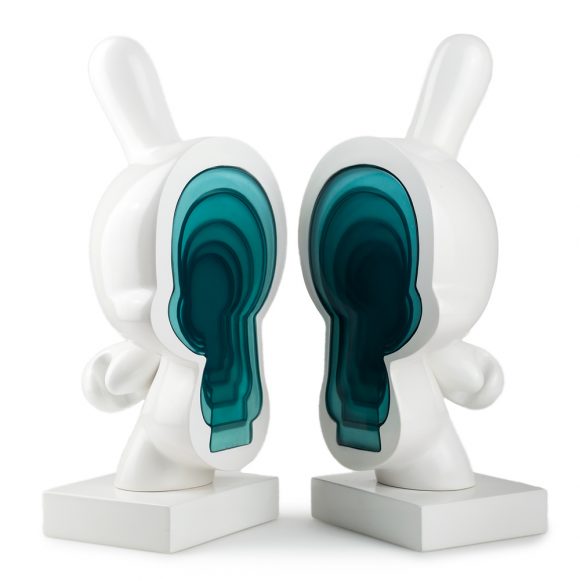 These are exclusively available from www.kidrobot.com.
The post The New Dunny Bookends Just For You! appeared first on Kidrobot Blog.
---
Also in Kidrobot Blog: Art, Design & Pop Culture | Kidrobot.com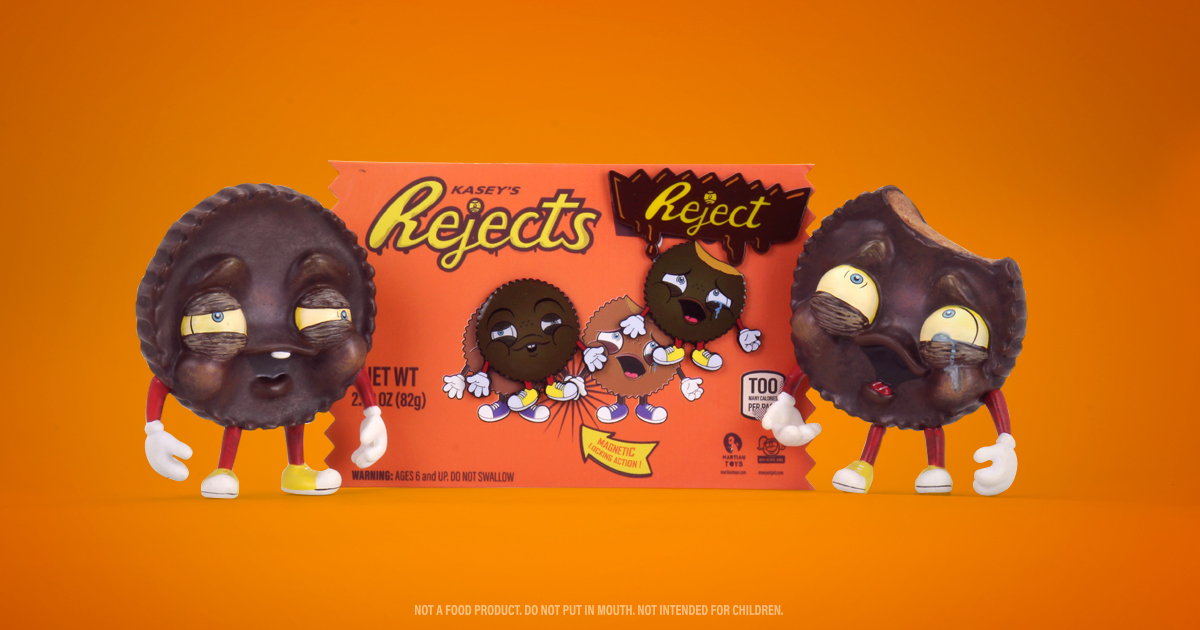 Q & A with Toy Designer One-Eyed Girl AKA Kasey Tararuj on release of The Rejects - Dark Chocolate Edition on Kidrobot.com. "I've been paralyzed and in a wheelchair for almost 20 years and I spent so much of that time creating all this weird, emotional art to help deal with it. I got to a point where that got old and making these silly characters was way more therapeutic than trying to put my feelings into a painting. So now I make my little guys to make myself laugh or smile and hope that it does the same for others." -One-Eyed Girl AKA Kasey Tararuj
The post Q & A with Toy Designer One-Eyed Girl AKA Kasey Tararuj appeared first on Kidrobot Blog.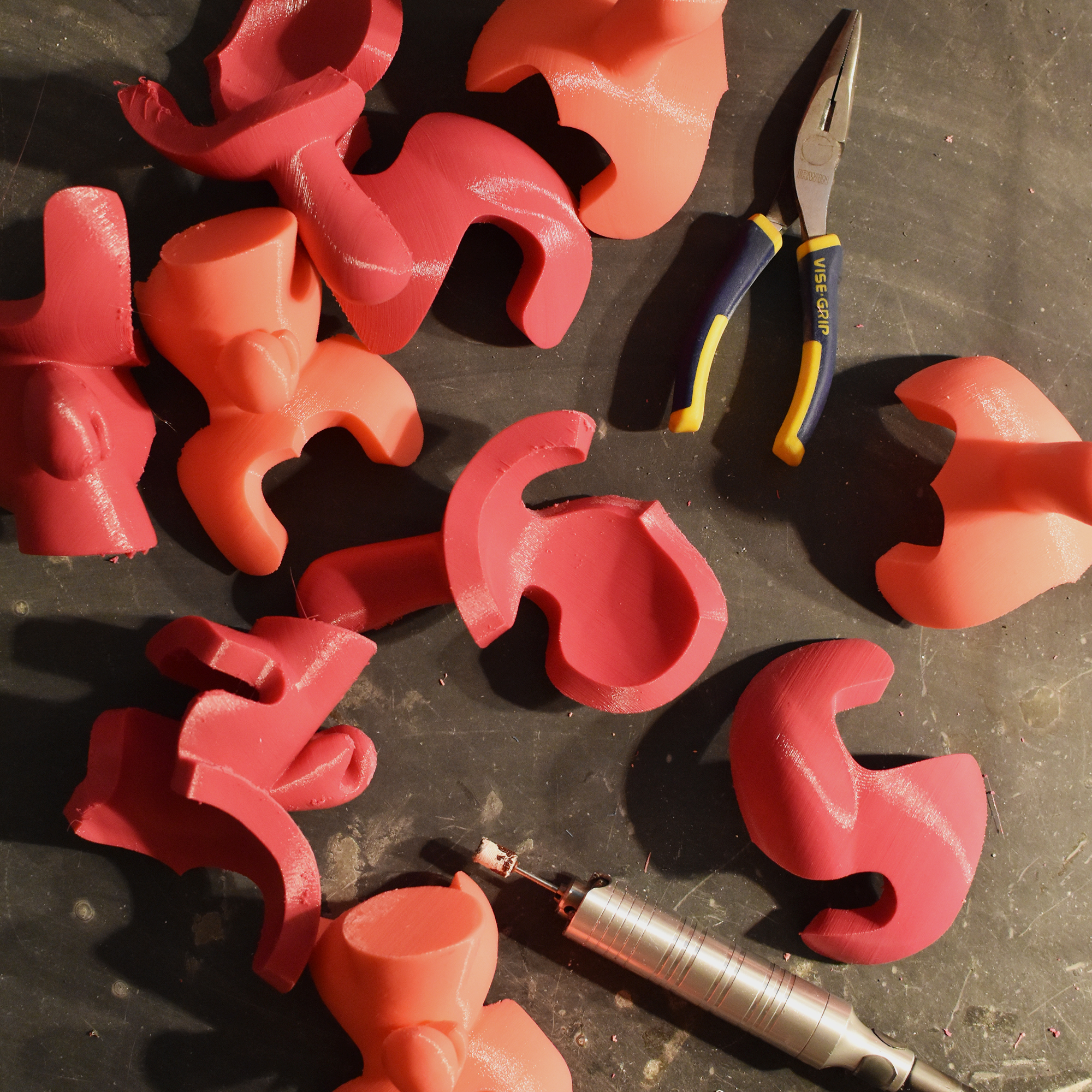 A few years ago, a member of the Kidrobot team met architect and Locknesters founder Fleet Hower at a trade show. At this show, Locknesters was introducing BEAR, their first three-dimensional puzzle bear figure...
The post The Story Behind the Locknester Puzzle Dunny & How They Are Made appeared first on Kidrobot Blog.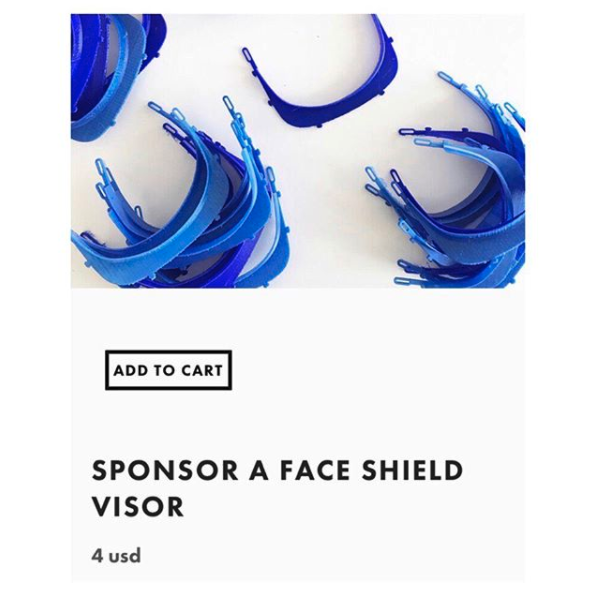 Fleet Hower of LOCKNESTERS has temporarily converted their New York-based studio from the production of art decor items like the Puzzle Dunny to the production of face shield visors for health care workers due to the COVID-19 outbreak.
The post LOCKNESTERS CREATING FACE SHIELDS FOR COVID-19 HEALTH CARE WORKERS appeared first on Kidrobot Blog.