October 17, 2017
The Krampus Dunny By Scott Tolleson Officially Online!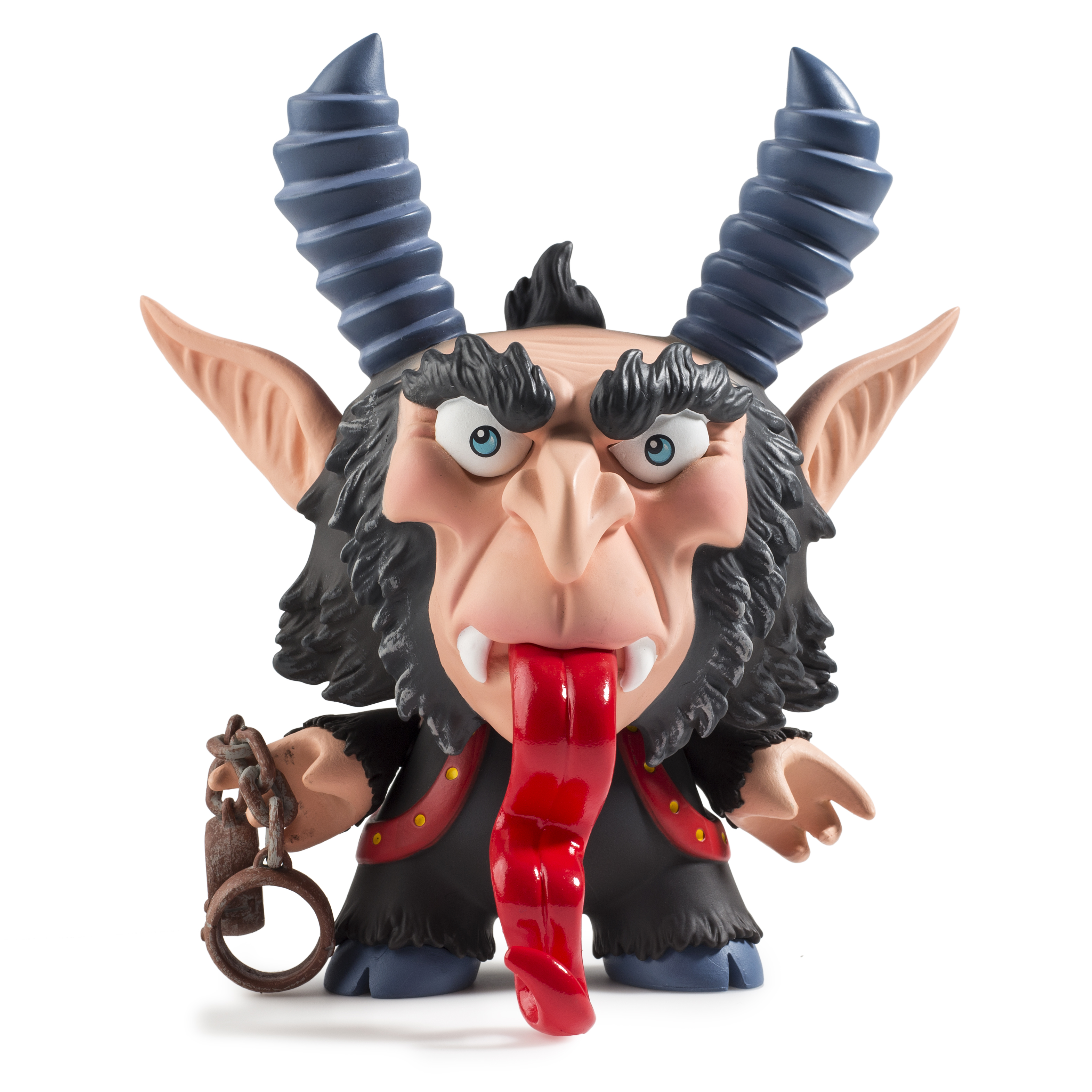 These days it seems that Halloween doesn't even get a chance in the stores..everyone skips to Christmas. The New Krampus Dunny by Kidrobot and Scott Tolleson is the perfect combination of Halloween and Christmas… now to tell you a little bit more about the Krampus Dunny releasing tomorrow at 10:00AM on Kidrobot.com is our friend Chris Holt aka The Toy Viking.
 Kidrobot has teamed with Scott Tolleson to turn Christmas on its head with this figure.  By far the most intricately detailed five inch Dunny to date, adding one to your collection is a no brainer, but this bad boy does raise another question:  How has the United States not adopted Krampus as part of our Christmas traditions?  I've been all about Santa's evil goat buddy since I first heard about him, and you know he would keep those bad little kids in line.  For those of you unfamiliar with this holiday devil, the basic premise is that he is a frightening looking dude that snatches up all of the heathen children, tosses them in a sack that is certainly not filled with presents, then beats them with sticks for being so rotten all year.  What about that doesn't sound like a great thing?  It's way better than that elf who moves all around the house trying to collect dirt like some government informant.  This dude doesn't have to run back and tell on you because he just doles out the punishment himself and it is waaaaaaaaay worse than not getting a new bike.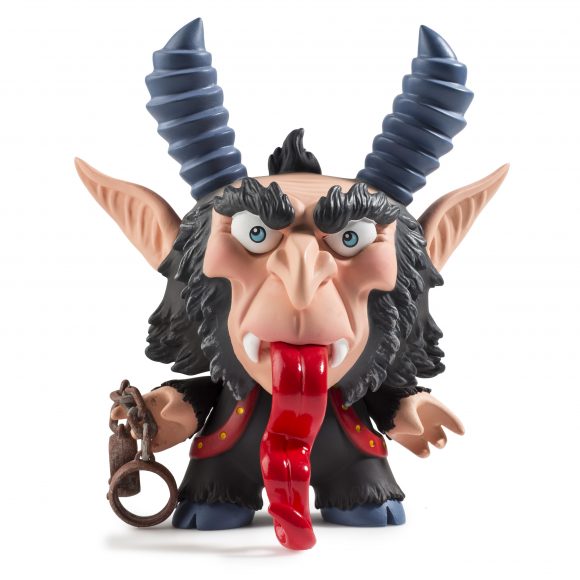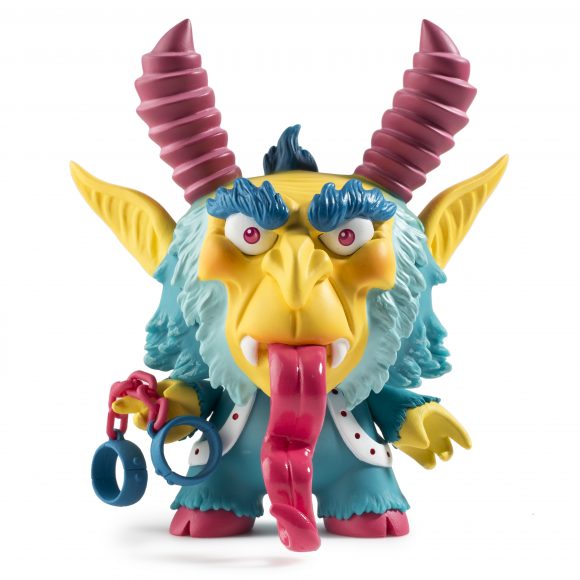 This dude looks angrier than my high school gym teacher, though the eyebrows are pretty spot on. Complete with a bundle of whoopin sticks and a young Dunny that obviously doesn't know how to act, he is the perfect reminder to any kids in your house that finding coal in their stocking is far from hitting rock bottom.  Start a new tradition with your family today at
www.kidrobot.com
.
The post The Krampus Dunny By Scott Tolleson Officially Online! appeared first on Kidrobot Blog.