October 26, 2017
Tara McPherson: The Wonder Woman Medium Figure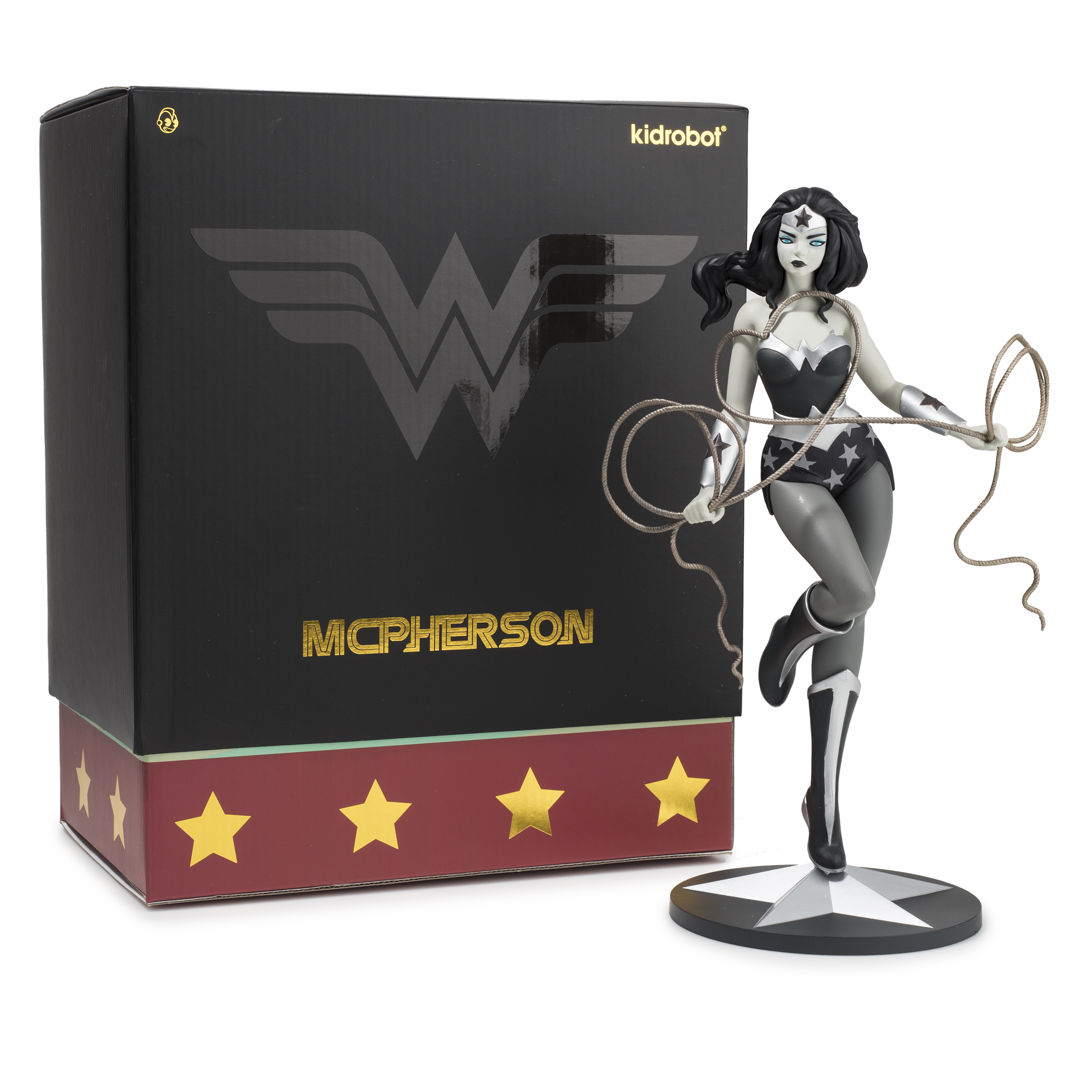 OUR HERO! The Tara McPherson x Wonder Woman piece is officially available online at Kidrobot.com with a limited 300 pieces of the grey scale version. Want to know just a little bit more about the piece or the artist? We asked Tara just a few things to see what this piece means to her!….
How long have you been doing art?
graduated from Art Center in Pasadena, CA in 2001, and have been making art professionally since 2000.
• What was one of the challenges you ran into with this piece?
One of the challenges with any figure is the evolution from my vision to the final product. It isn't a painting where I can 100% personally have control over her features, expression, and colors. Some things get lost in translation from artist to sculptor to approvals to factory. But that is the double edged sword of toy making, one can't do it alone and I wouldn't want to… it is a collaborative process with many people involved!
• As a strong female artist was it cool to be making such a creative version of a strong female character?
Absolutely! I have idolized Wonder Woman myself since I was little and think she has long been a wonderful strong icon for girls. We need more of them no doubt, but Wonder Woman is the OG badass for me.
• What is one of your favorite things about this piece?
How open they were with my interpretation of her pose, lasso and candy corpse make-up. I feel I really got to put my twist on her while staying true to the Wonder Woman spirit.
•  Do you have a favorite super hero?
It's totally actually Wonder Woman! My dad was a Prop Master and his very first job was working on the Wonder Woman TV show with Linda Carter. After the show he got a to keep a few props, so when I was a little girl I got to play with the real Wonder Woman Wristbands and Golden Lasso! My dad even gave me a pair of the wristbands for my birthday one year, so no surprise, they are the highlight of my collection!
• Tell us something we don't already know about you!
I have the golden lassos tattooed on both my wrists!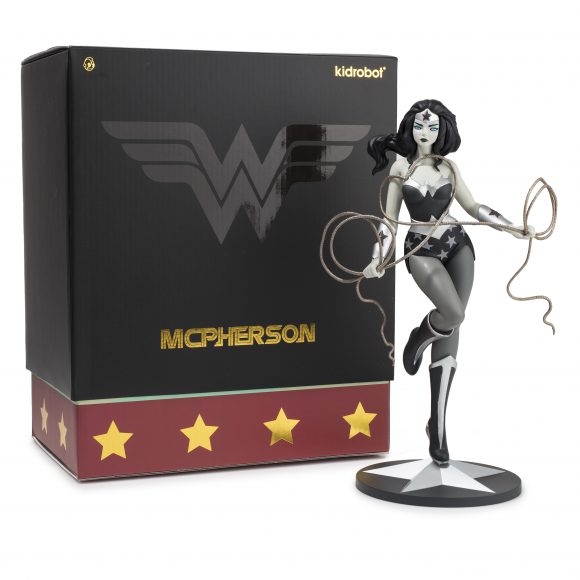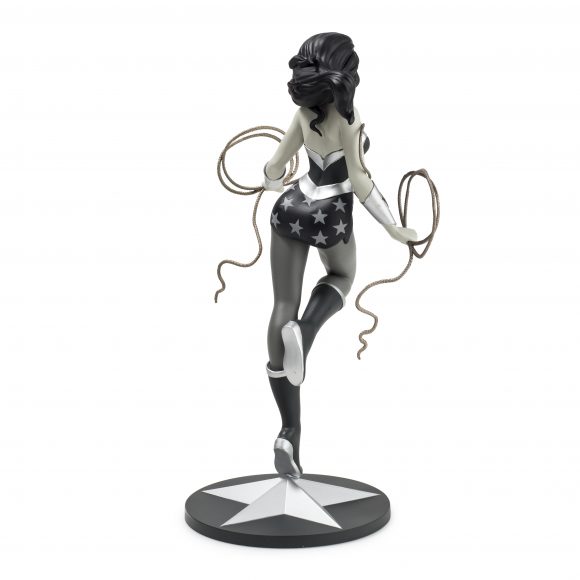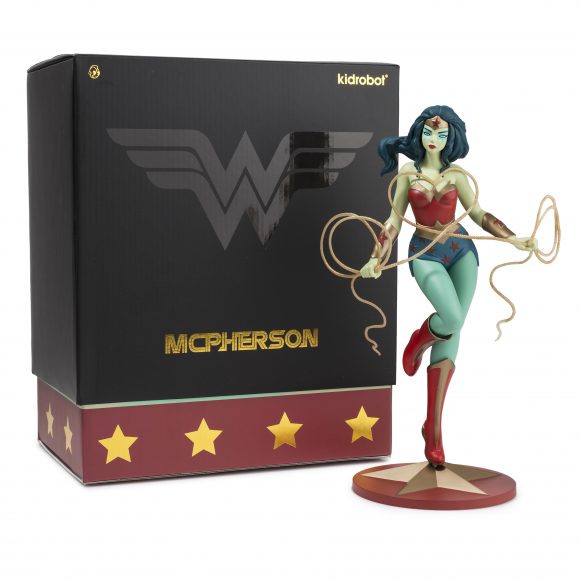 The post Tara McPherson: The Wonder Woman Medium Figure appeared first on Kidrobot Blog.