Preview – Futurama Mini Figures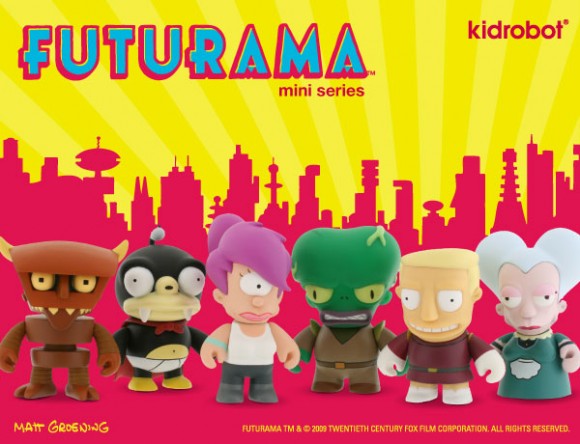 Futurama Mini Figures – August 13 Release
Welcome to the 31st century! Matt Groening and David X. Cohen team up with Kidrobot to bring all your favorite Planet Express employees to vinyl. From the cryogenically frozen Fry to the ancient Dr. Zoidberg, 12 iconic characters, including 2 chases, are coming at you blind boxed on August 13. Each 3-inch figure retails for $8.95.
Matt Groening is the creator and executive producer of THE SIMPSONS and FUTURAMA. He has received multiple Emmys for his work in television. Groening is also creator of the popular comic strip Life in Hell. Groening has won 11 Primetime Emmy Awards, ten for The Simpsons and one for Futurama as well as a British Comedy Award for "outstanding contribution to comedy" in 2004. In 2002, he won the National Cartoonist Society Reuben Award for his work on Life in Hell.
David X. Cohen is the executive producer of FUTURAMA. Cohen previously spent five years as a writer for The Simpsons, and holds a Masters degree in Theoretical Computer Science from U.C. Berkeley, as well as a Bachelors degree in Physics from Harvard University, where he served as President of the Harvard Lampoon humor magazine. He has received three Emmy Awards, two Annie Awards, and zero Nobel Prizes for his work.
The post Preview – Futurama Mini Figures appeared first on Kidrobot Blog.
---
Also in Kidrobot Blog: Art, Design & Pop Culture | Kidrobot.com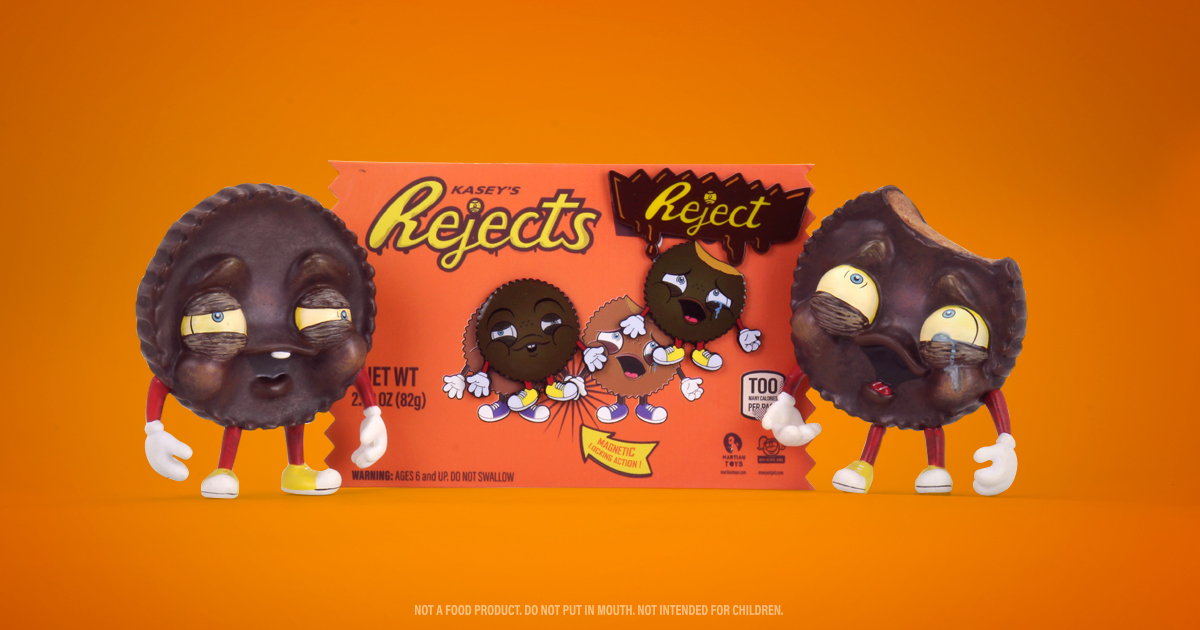 Q & A with Toy Designer One-Eyed Girl AKA Kasey Tararuj on release of The Rejects - Dark Chocolate Edition on Kidrobot.com. "I've been paralyzed and in a wheelchair for almost 20 years and I spent so much of that time creating all this weird, emotional art to help deal with it. I got to a point where that got old and making these silly characters was way more therapeutic than trying to put my feelings into a painting. So now I make my little guys to make myself laugh or smile and hope that it does the same for others." -One-Eyed Girl AKA Kasey Tararuj
The post Q & A with Toy Designer One-Eyed Girl AKA Kasey Tararuj appeared first on Kidrobot Blog.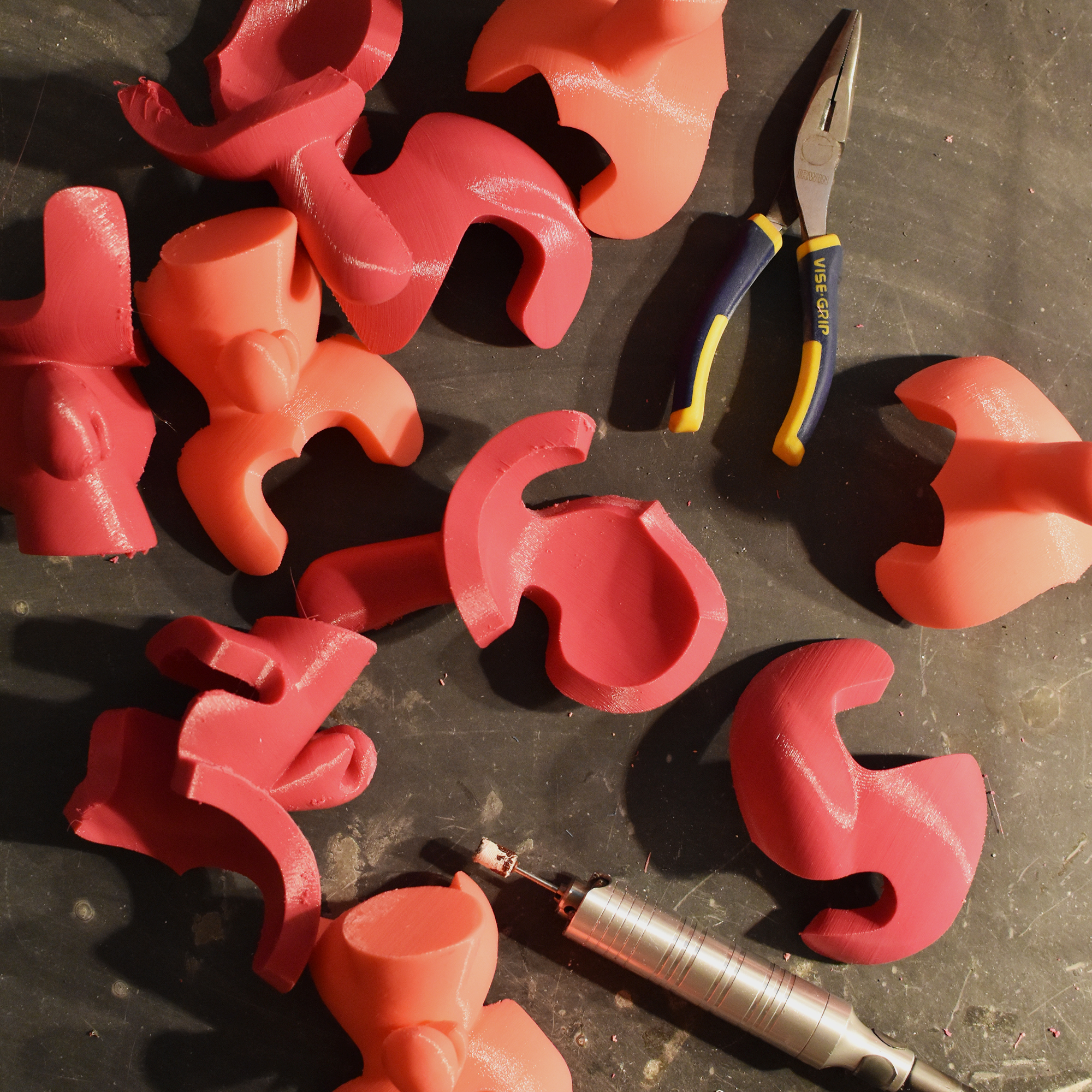 A few years ago, a member of the Kidrobot team met architect and Locknesters founder Fleet Hower at a trade show. At this show, Locknesters was introducing BEAR, their first three-dimensional puzzle bear figure...
The post The Story Behind the Locknester Puzzle Dunny & How They Are Made appeared first on Kidrobot Blog.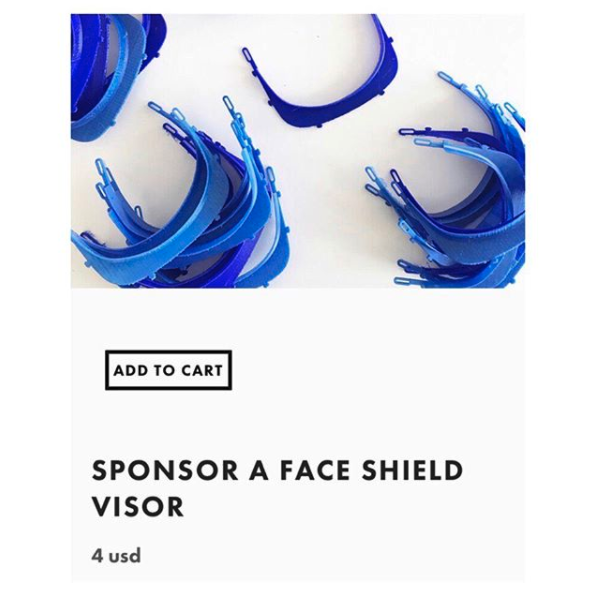 Fleet Hower of LOCKNESTERS has temporarily converted their New York-based studio from the production of art decor items like the Puzzle Dunny to the production of face shield visors for health care workers due to the COVID-19 outbreak.
The post LOCKNESTERS CREATING FACE SHIELDS FOR COVID-19 HEALTH CARE WORKERS appeared first on Kidrobot Blog.