Now available The Jack 5-inch SHIFFA Dunny!
   There is a new SHIFFA Sheriff in town, and here to tell you all about it is Chris Holt aka the Toy Viking…..
When you're the baddest hombre this side of the Rio Grande you don't need some menacing name to prove it to everyone.  Kidrobot and Shiffa are proud to present to you this Dunny known as Jack.  Yup, just Jack. And don't let it come out of your mouth sideways either unless you want some new ventilation holes courtesy of those six shooters.  Ol Jack is from a much different time you see,  when men could light a match against their beard stubble and disputes were resolved at high noon in the town square.  They don't write cowboy songs about getting into arguments on a message board now do they? 
    Get to work on cementing your own wild legacy with the help of this five inch Dunny.  He may be small, but his legend stretches beyond his tiny framework, and soon yours will too once he teaches you the ways of the outlaw.  Tell your momma you won't be home in time for dinner.  Unless there's pot roast.  An outlaw always makes time for pot roast.  
Available in both  a grey colorway and an alternative cowboy brown, exclusive to www.kidrobot.com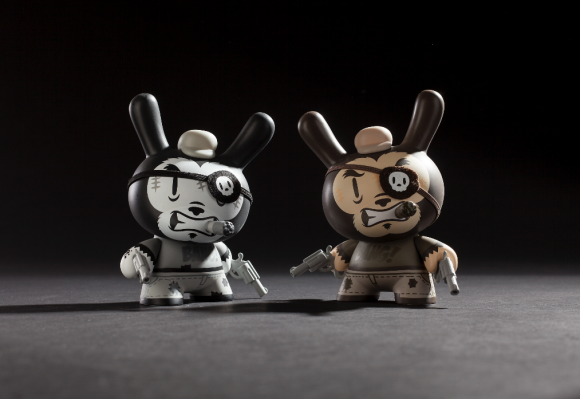 Available now on Kidrobot.com. 
The post Now available The Jack 5-inch SHIFFA Dunny! appeared first on Kidrobot Blog.
---
Also in Kidrobot Blog: Art, Design & Pop Culture | Kidrobot.com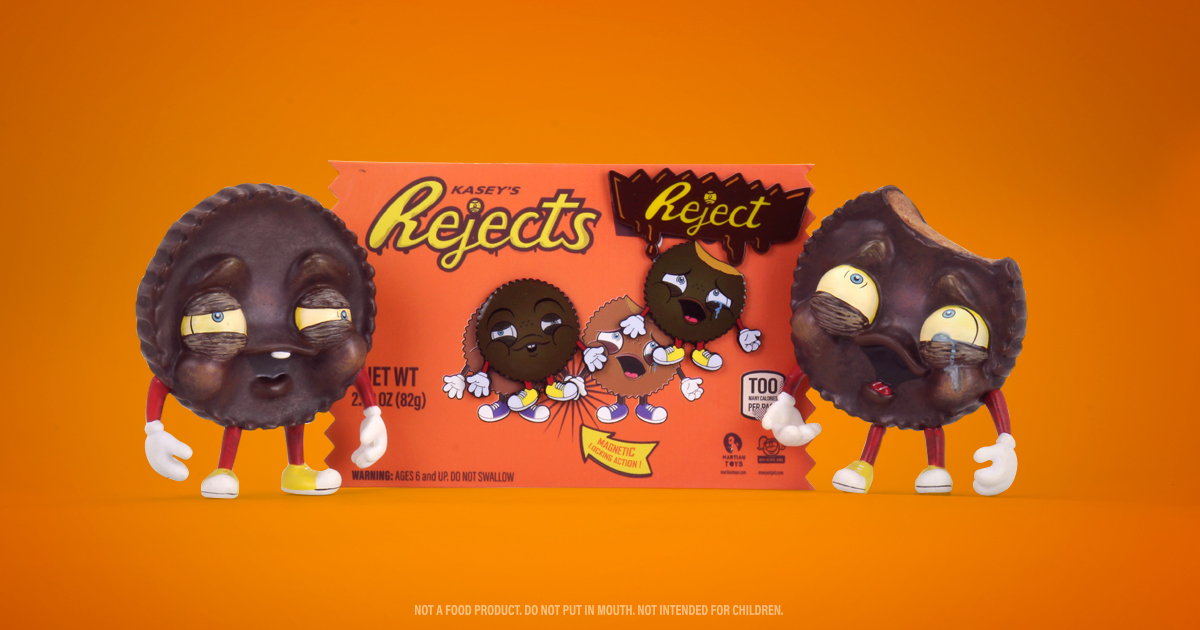 Q & A with Toy Designer One-Eyed Girl AKA Kasey Tararuj on release of The Rejects - Dark Chocolate Edition on Kidrobot.com. "I've been paralyzed and in a wheelchair for almost 20 years and I spent so much of that time creating all this weird, emotional art to help deal with it. I got to a point where that got old and making these silly characters was way more therapeutic than trying to put my feelings into a painting. So now I make my little guys to make myself laugh or smile and hope that it does the same for others." -One-Eyed Girl AKA Kasey Tararuj
The post Q & A with Toy Designer One-Eyed Girl AKA Kasey Tararuj appeared first on Kidrobot Blog.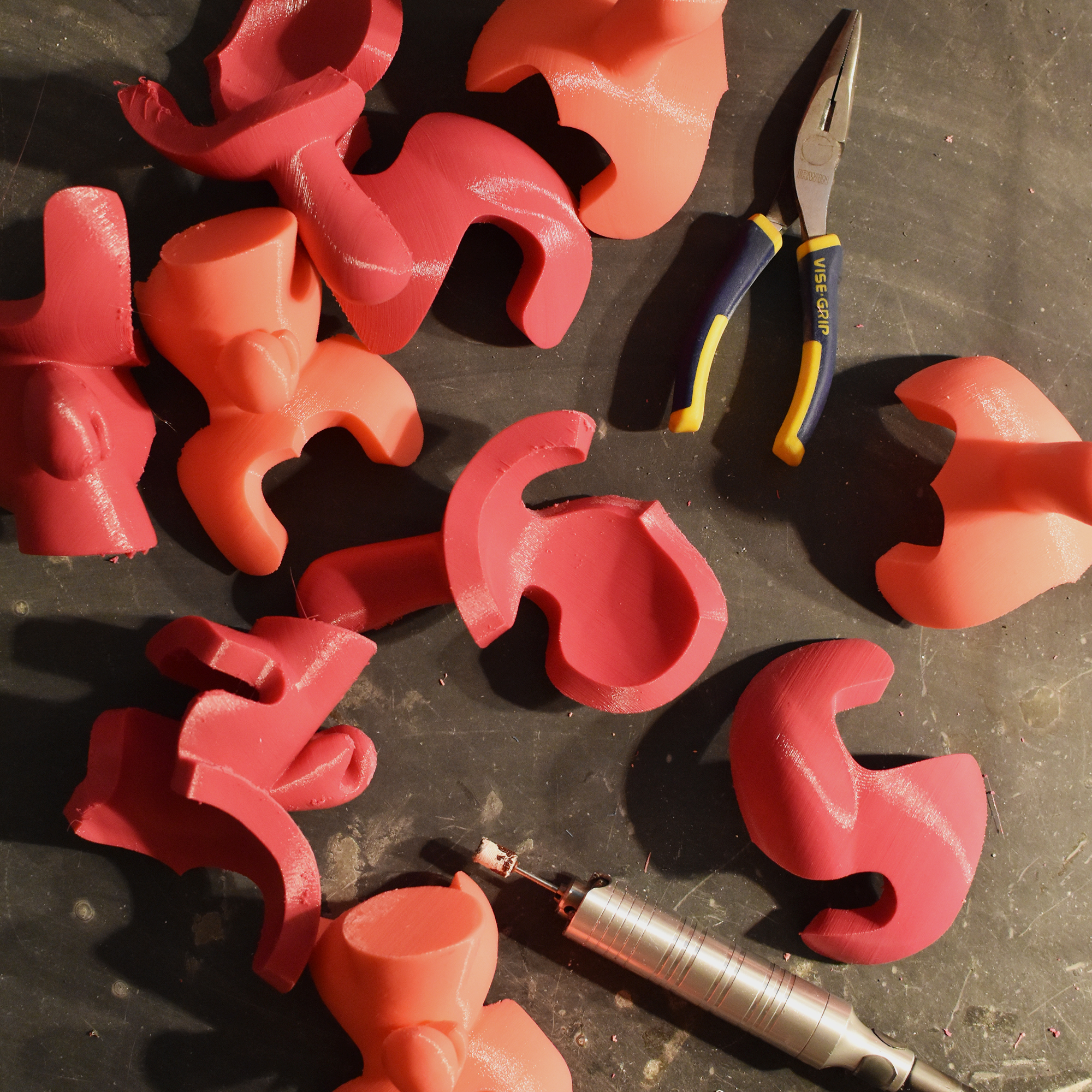 A few years ago, a member of the Kidrobot team met architect and Locknesters founder Fleet Hower at a trade show. At this show, Locknesters was introducing BEAR, their first three-dimensional puzzle bear figure...
The post The Story Behind the Locknester Puzzle Dunny & How They Are Made appeared first on Kidrobot Blog.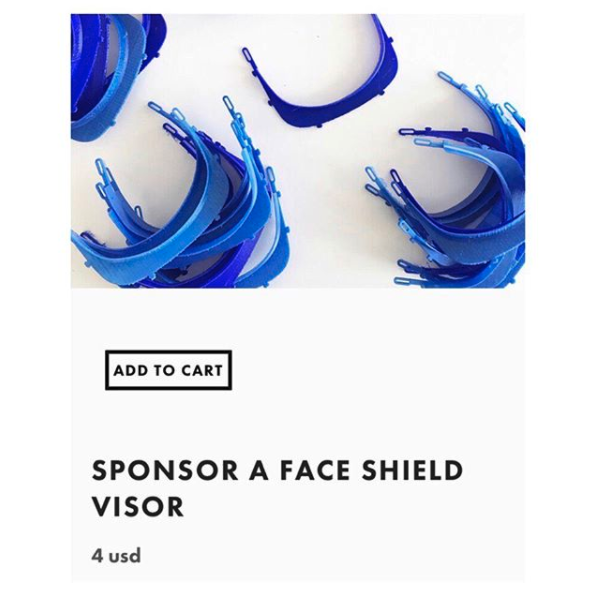 Fleet Hower of LOCKNESTERS has temporarily converted their New York-based studio from the production of art decor items like the Puzzle Dunny to the production of face shield visors for health care workers due to the COVID-19 outbreak.
The post LOCKNESTERS CREATING FACE SHIELDS FOR COVID-19 HEALTH CARE WORKERS appeared first on Kidrobot Blog.