More On Doktor A's The Talking Board
We have always considered ourselves lucky to work with such talented artists and make no mistake.. this is one of them. This past Friday, August 25th we released the Doktor A 5-Inch Talking Board in two color ways: "Sunday Best" in red limited to 1000 pieces worldwide and 200 of the limited edition glow in the dark Dunny only on Kidrobot.com. The piece is reminiscent of an old mystic board that is used to speak with those who have left this world and went to the next. We would like to tell you that it works for everyone but we cant say you have the same luck that we do.  The piece was such a success on Kidrobot.com that the item is now sold out but can still be found at select retailers.
We asked Dok A aka Bruce Whistlecraft a few questions about the SOLD OUT Talking Board Dunny just to make sure we got the story straight, check them out!
1.) Is this your first piece with KIDROBOT?

No it is my 6th (or 9th if you count colourways!) Or 12th if you include T-shirts… How are we counting this thing? Either way me and KR go way back.
2.) What's your favorite thing about the Doktor A figure?Not only is it a great art collectible but it can actually be used to communicate with the dead. Yes it really can. Actually. Uh-huh!
3.) Do you believe in ghosts/spirits?

No not at all. (They told me to say that..)
4.) How would you describe your artistic style?
Retro futurism with a dash of whimsy and a twist of cynicism.
5.) What was a challenge you had when making this piece?

Having to not give it a moustache.
6.) what's your favorite thing about the art/vinyl toy scene?
It's such an open and friendly place filled with endlessly creative people.
7.) Tell us something fans might not know about you.

An ancestor was mentioned in an M.R.James ghost story.
The post More On Doktor A's The Talking Board appeared first on Kidrobot Blog.
---
Also in Kidrobot Blog: Art, Design & Pop Culture | Kidrobot.com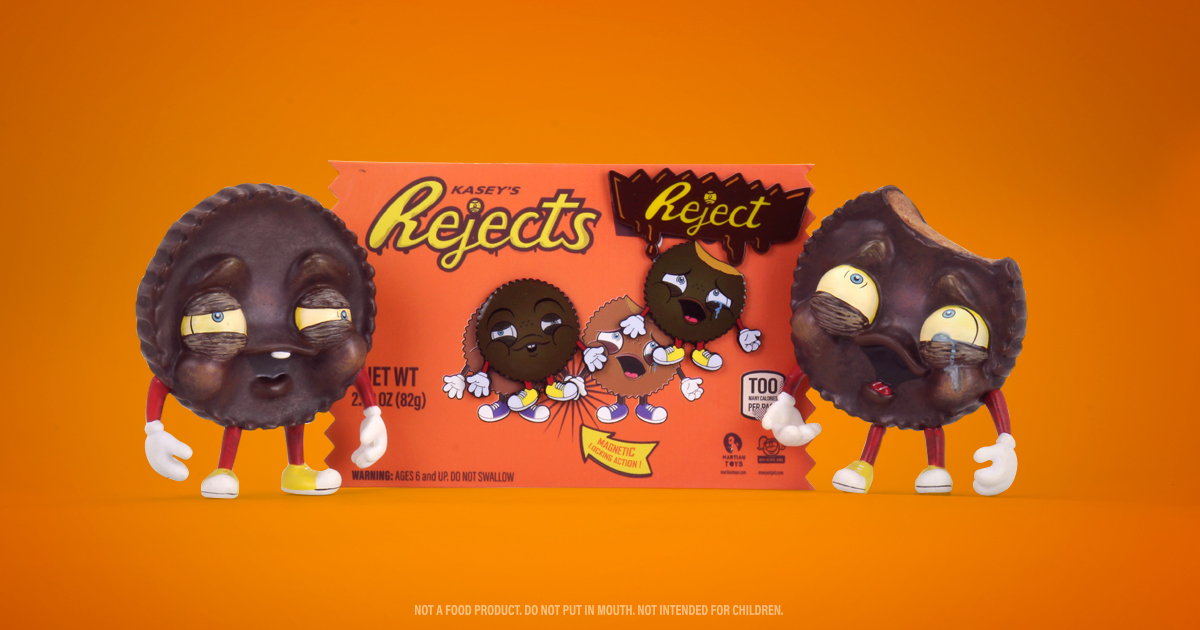 Q & A with Toy Designer One-Eyed Girl AKA Kasey Tararuj on release of The Rejects - Dark Chocolate Edition on Kidrobot.com. "I've been paralyzed and in a wheelchair for almost 20 years and I spent so much of that time creating all this weird, emotional art to help deal with it. I got to a point where that got old and making these silly characters was way more therapeutic than trying to put my feelings into a painting. So now I make my little guys to make myself laugh or smile and hope that it does the same for others." -One-Eyed Girl AKA Kasey Tararuj
The post Q & A with Toy Designer One-Eyed Girl AKA Kasey Tararuj appeared first on Kidrobot Blog.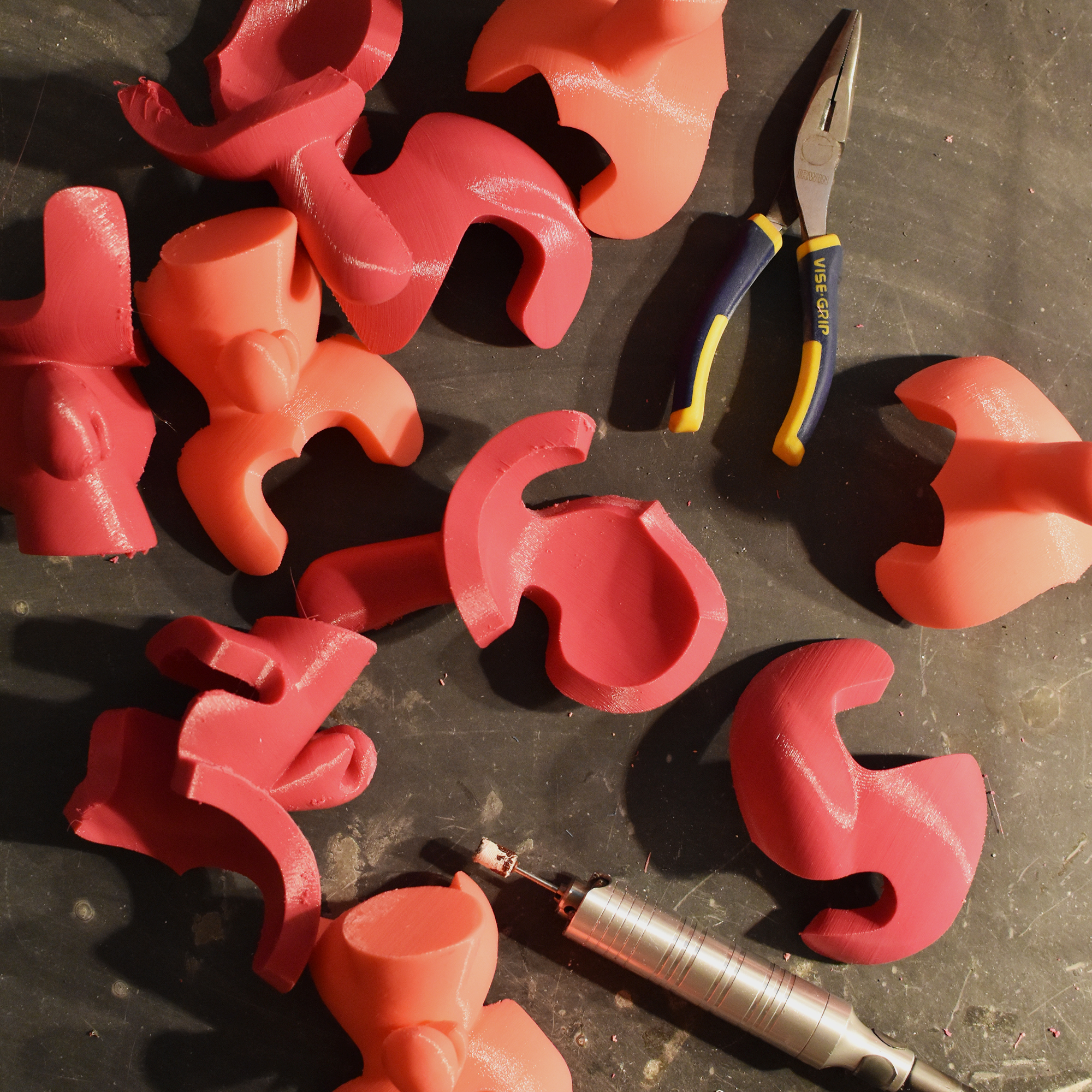 A few years ago, a member of the Kidrobot team met architect and Locknesters founder Fleet Hower at a trade show. At this show, Locknesters was introducing BEAR, their first three-dimensional puzzle bear figure...
The post The Story Behind the Locknester Puzzle Dunny & How They Are Made appeared first on Kidrobot Blog.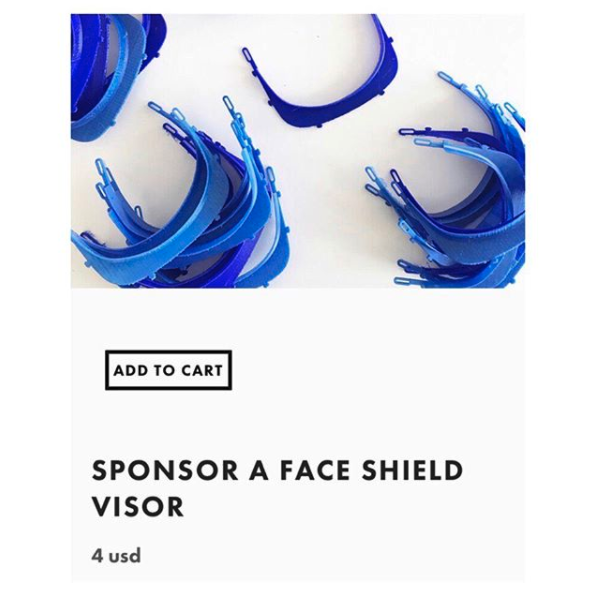 Fleet Hower of LOCKNESTERS has temporarily converted their New York-based studio from the production of art decor items like the Puzzle Dunny to the production of face shield visors for health care workers due to the COVID-19 outbreak.
The post LOCKNESTERS CREATING FACE SHIELDS FOR COVID-19 HEALTH CARE WORKERS appeared first on Kidrobot Blog.