January 27, 2021
Limited Edition Frida Kahlo 5″ Dunny Drop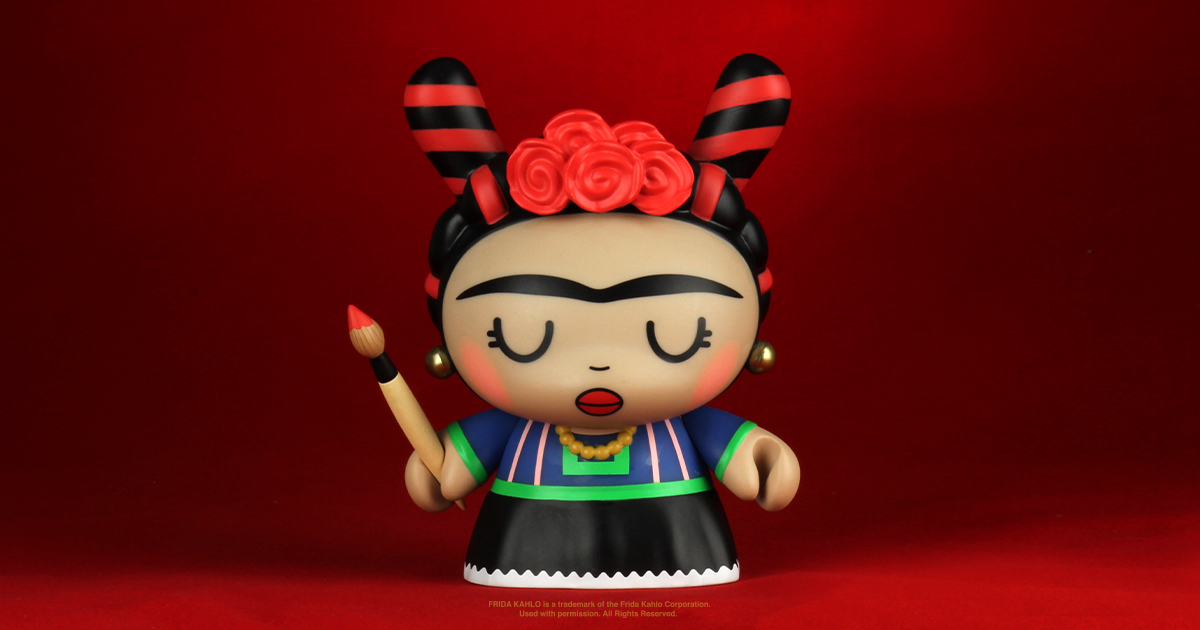 Limited Edition Frida Kahlo 5″ Dunny drops January 28th at 10am MT at Kidrobot.com and select art toy retailers!

Continuing our celebration of inspirational artists of the 20th century, Kidrobot is honored to announce the start of a new collection featuring the art of Frida Kahlo. Considered one of Mexico's greatest artists primarily for her many portraits, self-portraits, and works inspired by the nature and artifacts of Mexico, Frida Kahlo has become an icon of female creativity. Her art was inspired by Mexico's pop culture, using a naïve folk-art style to explore questions of identity, gender, class, and race in Mexican society. This Frida Kahlo 5″ Dunny is the first limited edition 5″ Dunny from this collection and inspired by one of Frida's self-portrait paintings.
Available at Kidrobot.com and select retailers, while they last.
Limited to 600 pieces worldwide. $65

Check out the full Kidrobot x Frida Kahlo Collection including the limited edition 8″ Masterpiece Dunnys at Kidrobot.com.
The post Limited Edition Frida Kahlo 5″ Dunny Drop appeared first on Kidrobot Blog.