February 14, 2017
Learning More About Pipkin Labbits by Scott Tolleson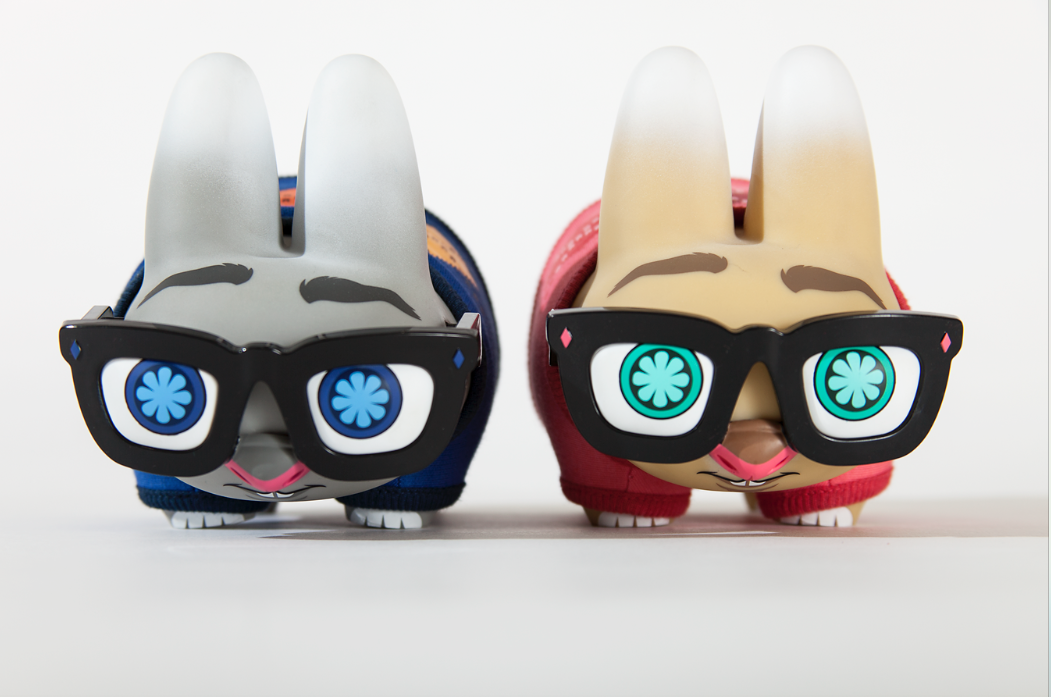 Wanna know a little bit more about the Pipkin Labbits by Scott Tolleson? Snuggle up to some smaller details about these nerdtastic two!….
1)       What is this piece? Please tell us a few sentences about it.
This piece is Pipken, the nerdcore labbit. He wears an argyle sweater to keep him cool even though he can't get any cooler. Unfortunately, his eyesight isn't what it used to be so some high powered coke bottle glasses keep him from hopping into dangerous territory. He spends most of his time on his laptop looking up unique carrot recipes. Lastly, he loves to attend snuggle parties on weekends.
2)       What was your inspiration for this piece?
Pipken is a throwback to my nerdcore style. I love the argyle pattern and try and incorporate anywhere I can. Pipken is somewhat of a self portrait.
3)       What is your favorite design element of this piece?
The argyle. Haha. If you look closely at the stitch pattern you'll notice that they're tiny labbit heads!
4)       What is Pipken Labbit's perfect Valentine's Day?
Ahhh, good question. It's all about those snuggle parties. However if there's not a party happening, Pipken would love to be chatting online with his buddies sipping on a large cup o' joe.
5)       What is a fun fact about yourself?
I have to have an odd number of ice cubes in my drink or I want drink it. 3,5 or 7 is preferred. True story.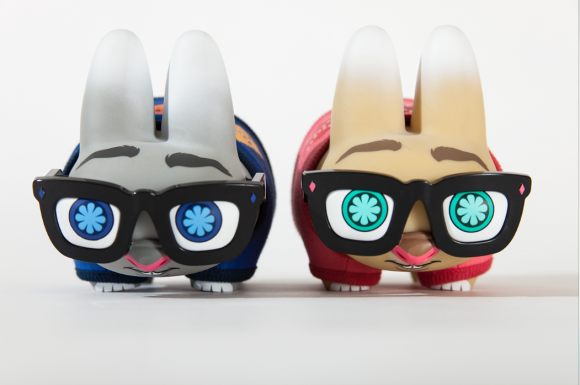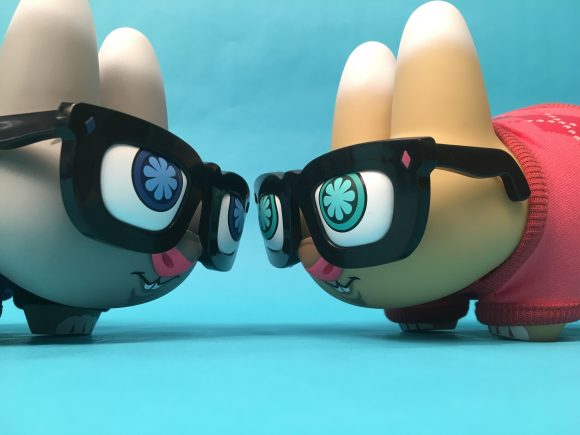 The post Learning More About Pipkin Labbits by Scott Tolleson appeared first on Kidrobot Blog.