Labbit Appreciation Week: Bite Sized Labbits!
Thursday… and it still isn't over! The Labbit love continues! This time, our good pal Chris Holt aka the Toy Viking is here to tell you about some of the cutest Labbits in all the land, our Bite Sized Labbit Keychains!
    Daaaaaaaaaaay Fooooooooour of Labbit Appreciation week is upon us and I haven't slept yet.  I'm running on beef jerky and this Indonesian soda I found online, both of which have taken my cognitive functioning to levels Nikola Tesla would be envious of.  I could use my super powers to provide clean renewable energy to the world for the next two hundred years,  but I'd rather tell you about Kidrobot's Bite Sized Labbit Keychains.  I would have done the energy thing but I got zapped by a live wire once while installing a ceiling fan and that was enough for me.  I still can't feel parts of my right arm.  
    Now you're gonna have to remember that while these may look like delicious treats, Labbits are friends not food, so keep them out of your dinner plans.  While putting them on the menu is a no no, they would look great keeping your keys together or hanging from your undecorated zippers.  And if they didn't look like fun already, they're sold blind box style, so which one you get will totally be a surprise. I wonder if they have restaurants that serve blind boxed food.  I picture the waiters just bringing out hidden dishes to the tables then you get to do a big reveal to see what you got.  Everyone already stares at what people at other tables order anyway, so imagine if you could trade entrees with total strangers to get something you wanted.  I may not have solved the energy crisis, but I think I just created a way for people to get tons of friends.  Labbits will make the world a better place yet.  
Use the code LABBITWEEK4 and save 20% off of Bite Sized Labbit Keychains. 
    Keep celebrating with us on social media by using #labbitweek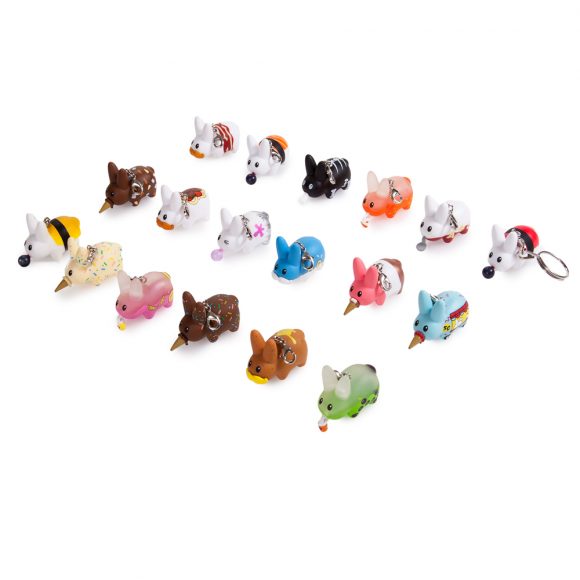 The post Labbit Appreciation Week: Bite Sized Labbits! appeared first on Kidrobot Blog.
---
Also in Kidrobot Blog: Art, Design & Pop Culture | Kidrobot.com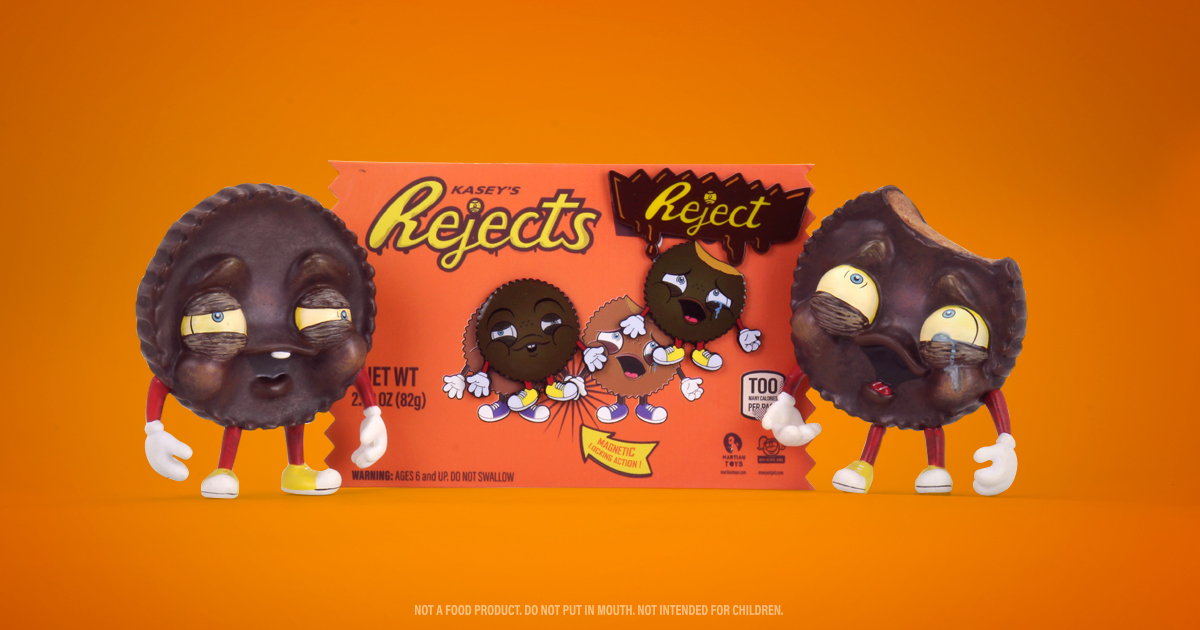 Q & A with Toy Designer One-Eyed Girl AKA Kasey Tararuj on release of The Rejects - Dark Chocolate Edition on Kidrobot.com. "I've been paralyzed and in a wheelchair for almost 20 years and I spent so much of that time creating all this weird, emotional art to help deal with it. I got to a point where that got old and making these silly characters was way more therapeutic than trying to put my feelings into a painting. So now I make my little guys to make myself laugh or smile and hope that it does the same for others." -One-Eyed Girl AKA Kasey Tararuj
The post Q & A with Toy Designer One-Eyed Girl AKA Kasey Tararuj appeared first on Kidrobot Blog.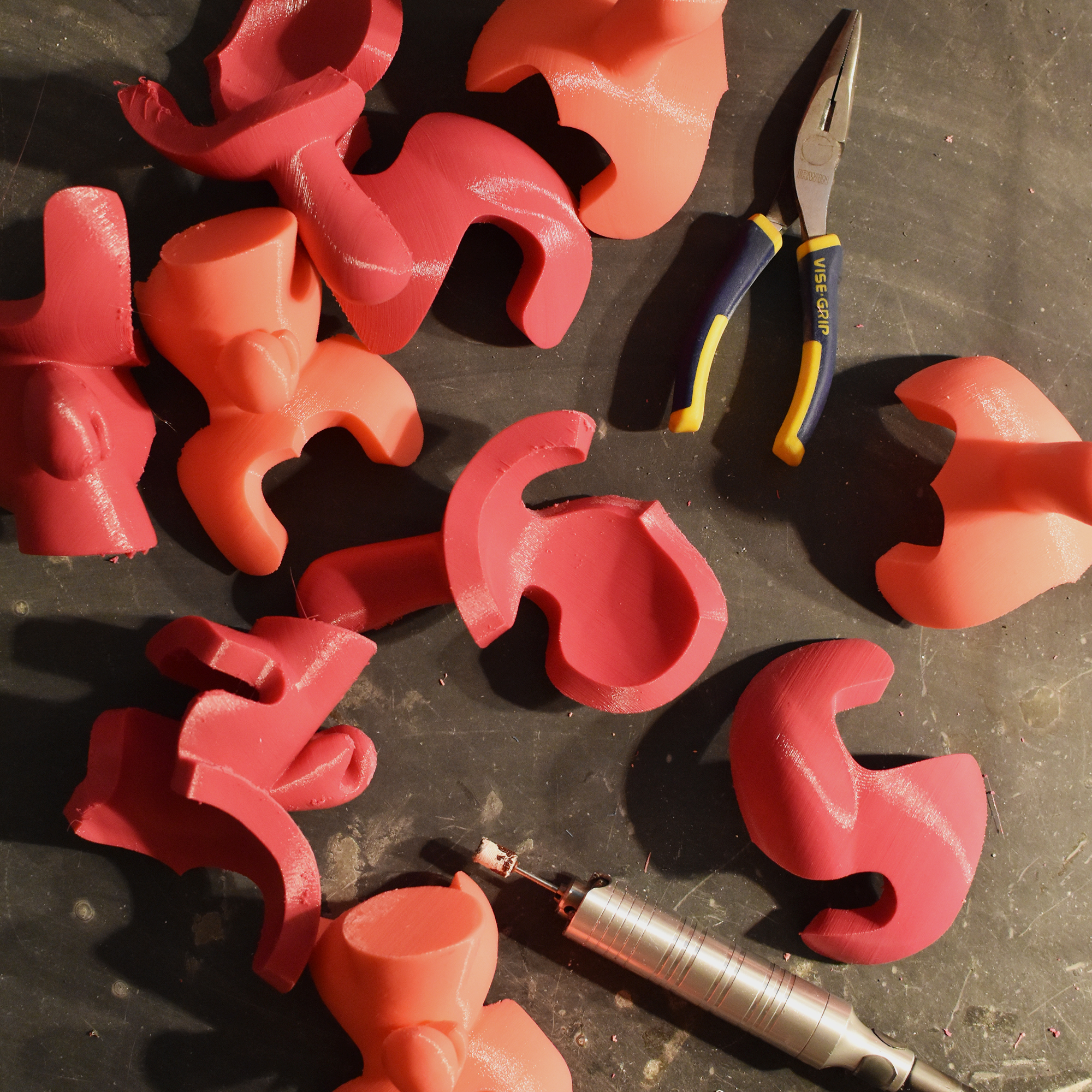 A few years ago, a member of the Kidrobot team met architect and Locknesters founder Fleet Hower at a trade show. At this show, Locknesters was introducing BEAR, their first three-dimensional puzzle bear figure...
The post The Story Behind the Locknester Puzzle Dunny & How They Are Made appeared first on Kidrobot Blog.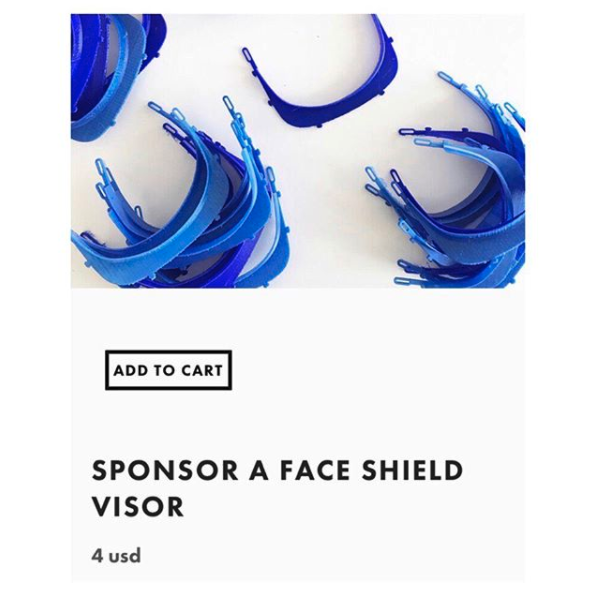 Fleet Hower of LOCKNESTERS has temporarily converted their New York-based studio from the production of art decor items like the Puzzle Dunny to the production of face shield visors for health care workers due to the COVID-19 outbreak.
The post LOCKNESTERS CREATING FACE SHIELDS FOR COVID-19 HEALTH CARE WORKERS appeared first on Kidrobot Blog.