September 07, 2018
Kidrobot x The Simpsons Moe's Tavern 3″ Vinyl Art Mini Series Online Now!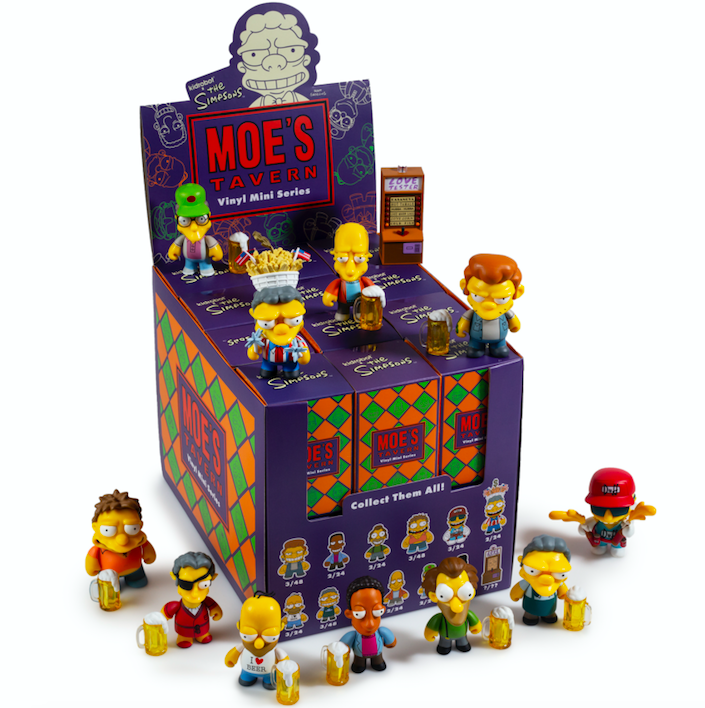 We all have that special place that we love to go for a quick afternoon (or evening..or damn, even morning) brew. For the residents of Springfield, that place is Moe's bar. That's why Kidrobot is proud to announce the release of the Kidrobot x The Simpsons Moe's Tavern Mini Series to turn all your favorite drunks into collectible fun! Here to say a little bit more about the release is our very good friend Chris Holt, aka The Toy Viking….
 We all have that favorite place wherever we live that we love to spend time at. I'm not a drinker myself, so my spot isn't a bar, but rather a small diner located deep in the New Jersey Pine Barrens.  Their food is amazing and they don't believe in portion control, which means you always leave feeling full to the point of bursting.  It's a more recent discovery for me, so I haven't hit the point where everyone turns and yells my name when I walk in, but I'm certainly working on it.
   In Springfield the place to be is Moe's Tavern and Kidrobot is paying tribute to their colorful customers with this mini series.  There are 13 different figures to collect featuring your favorite Simpsons characters who love to spend time in the most well known watering hole in all of animation.  Each one is sold blind boxed style, so it will be just as much of a surprise which vinyl toy you get as it is when Moe's passes their health department check.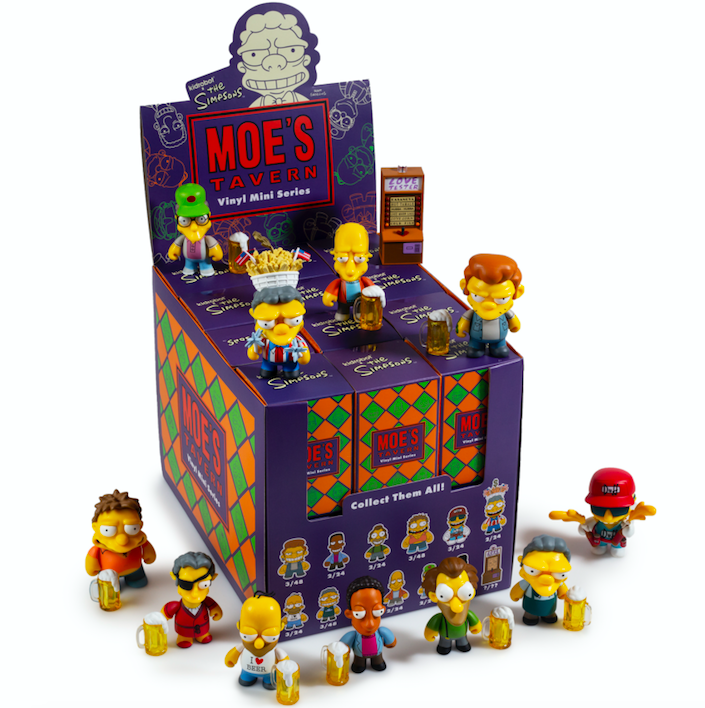 Collect them all now by visiting www.kidrobot.com.  
The post Kidrobot x The Simpsons Moe's Tavern 3″ Vinyl Art Mini Series Online Now! appeared first on Kidrobot Blog.