Kidrobot x Kyle Kirwan 5″ Boneyard Resurrectionist GID Dunny Online Now!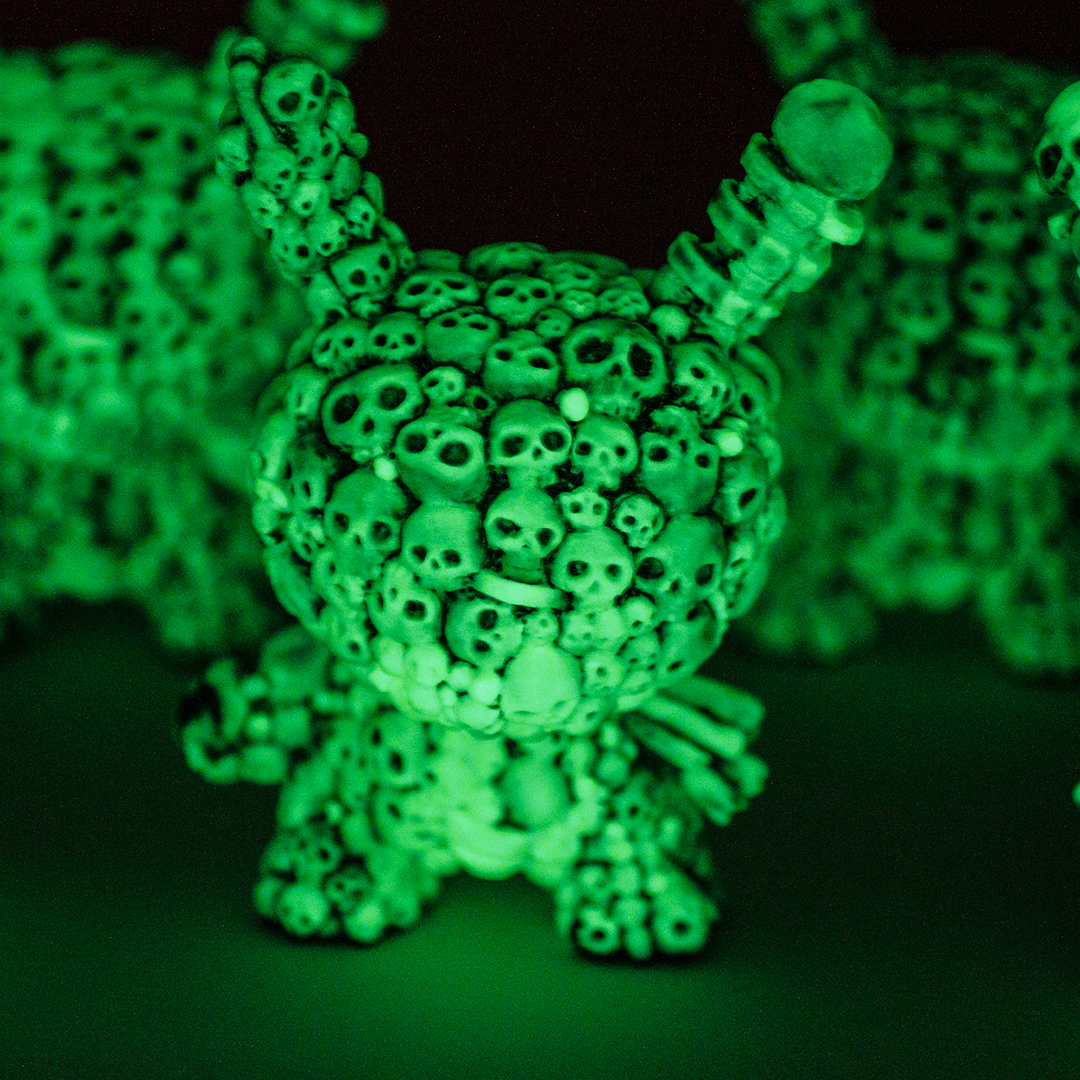 From the darkest corner of the crypts, a collection of bones rises as guardian to the dark. Kidrobot has partnered with Clutter Gallery and Kyle Kirwan to present to our Dunny fans the 5″ Boneyard Resurrection GID Dunny. Here to speak his words about this limited online release is our good friend Chris Holt aka The Toy Viking.
    Kidrobot is continuing to push the boundaries of the Dunny as an art form by creating some intricate designs in resin. The latest in this long line of exclusive releases is from Kyle Kirwan, who has taken everyone's favorite designer toy and rebuilt it with the bones of his enemies (could also be people he didn't know that well, my investigation has been inconclusive).
     Is there anything more metal than making things with bones? Whether it's a church in eastern Europe or the throne room of a fictional Viking king, adding a few skulls around the place is a great way to let people know you mean business. Recently, I went to an estate sale and the home's former owner had been quite wealthy before his demise. He was also really into hunting and bad 1980's pastel art. The place was like a tacky labyrinth, only lacking a minotaur in cut off jean shorts and a Walkman hiding in the basement. But what it did have was an indoor shooting range. Pretty wild, right? But how much cooler would it have been of he had taken some fake human skulls and covered the walls down there with them? Just plastered it up with them like bathroom tile. One of the best things about estate sales is trying to get a sense of the people that lived there, and that extra touch would have made us think he might of been an undiscovered serial killer with an affinity for bad pop music and business card typography. Hey, that would be a good movie. 
     Missed opportunities in decor aside, you're not going to want to miss the chance to own one of these intricately sculpted beauties. Limited to 100 pieces in this exclusive Resurectionist glow on the dark edition, these can only be had by parking your browser on www.kidrobot.com.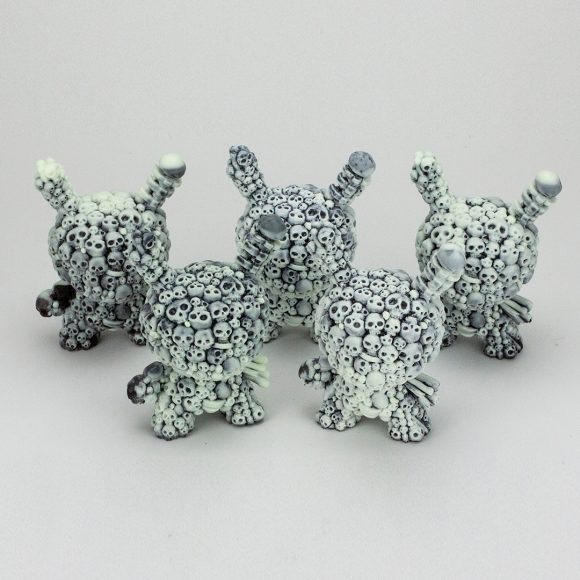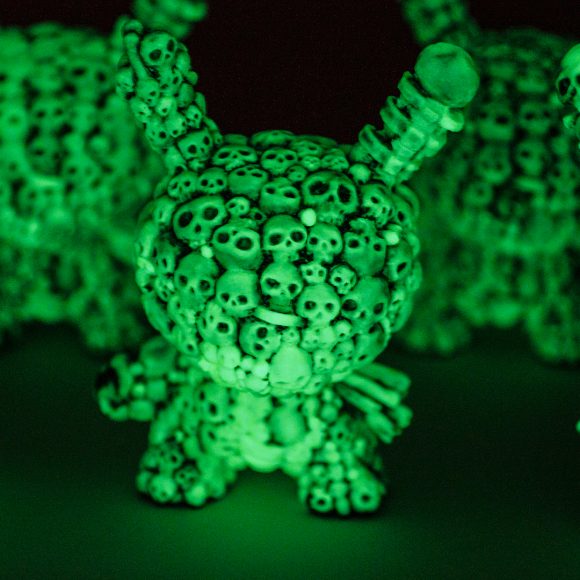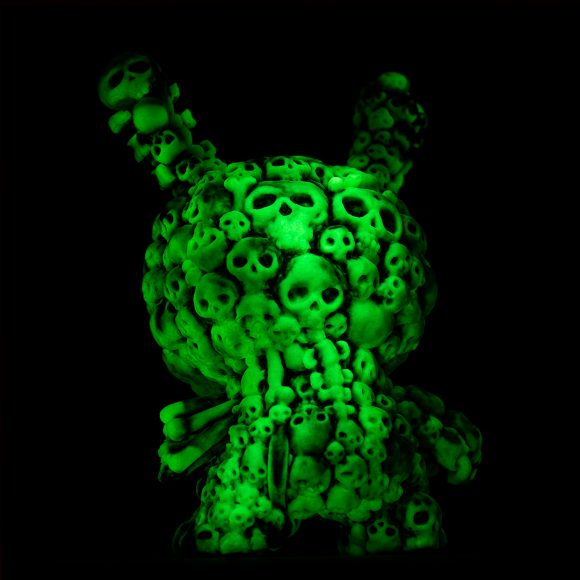 The post Kidrobot x Kyle Kirwan 5″ Boneyard Resurrectionist GID Dunny Online Now! appeared first on Kidrobot Blog.
---
Also in Kidrobot Blog: Art, Design & Pop Culture | Kidrobot.com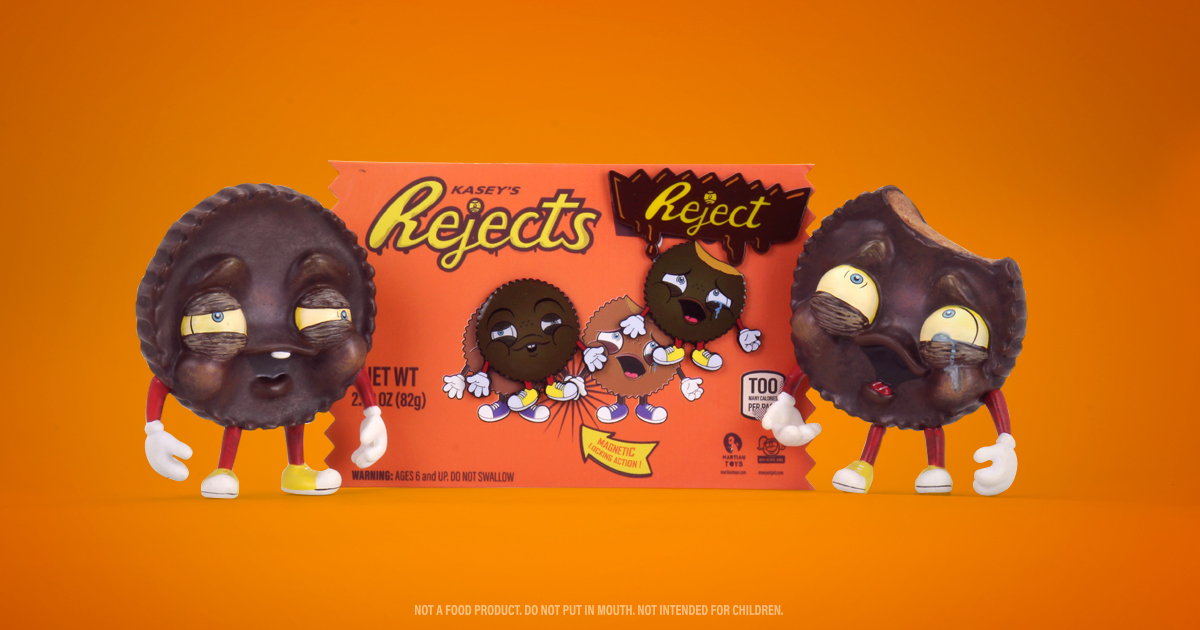 Q & A with Toy Designer One-Eyed Girl AKA Kasey Tararuj on release of The Rejects - Dark Chocolate Edition on Kidrobot.com. "I've been paralyzed and in a wheelchair for almost 20 years and I spent so much of that time creating all this weird, emotional art to help deal with it. I got to a point where that got old and making these silly characters was way more therapeutic than trying to put my feelings into a painting. So now I make my little guys to make myself laugh or smile and hope that it does the same for others." -One-Eyed Girl AKA Kasey Tararuj
The post Q & A with Toy Designer One-Eyed Girl AKA Kasey Tararuj appeared first on Kidrobot Blog.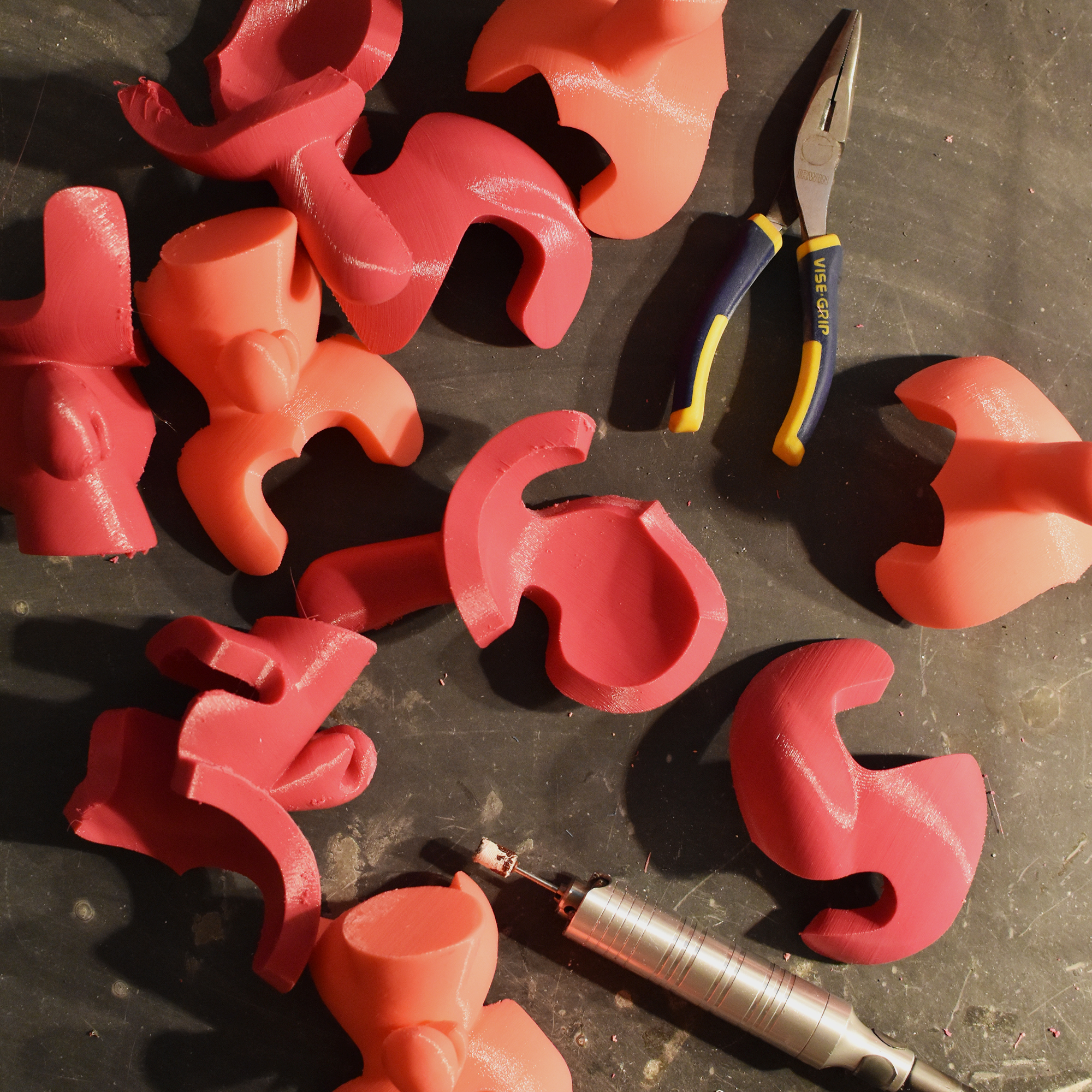 A few years ago, a member of the Kidrobot team met architect and Locknesters founder Fleet Hower at a trade show. At this show, Locknesters was introducing BEAR, their first three-dimensional puzzle bear figure...
The post The Story Behind the Locknester Puzzle Dunny & How They Are Made appeared first on Kidrobot Blog.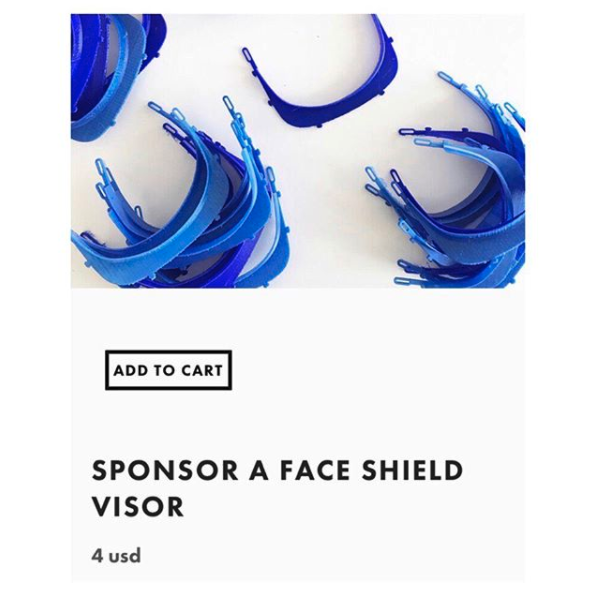 Fleet Hower of LOCKNESTERS has temporarily converted their New York-based studio from the production of art decor items like the Puzzle Dunny to the production of face shield visors for health care workers due to the COVID-19 outbreak.
The post LOCKNESTERS CREATING FACE SHIELDS FOR COVID-19 HEALTH CARE WORKERS appeared first on Kidrobot Blog.